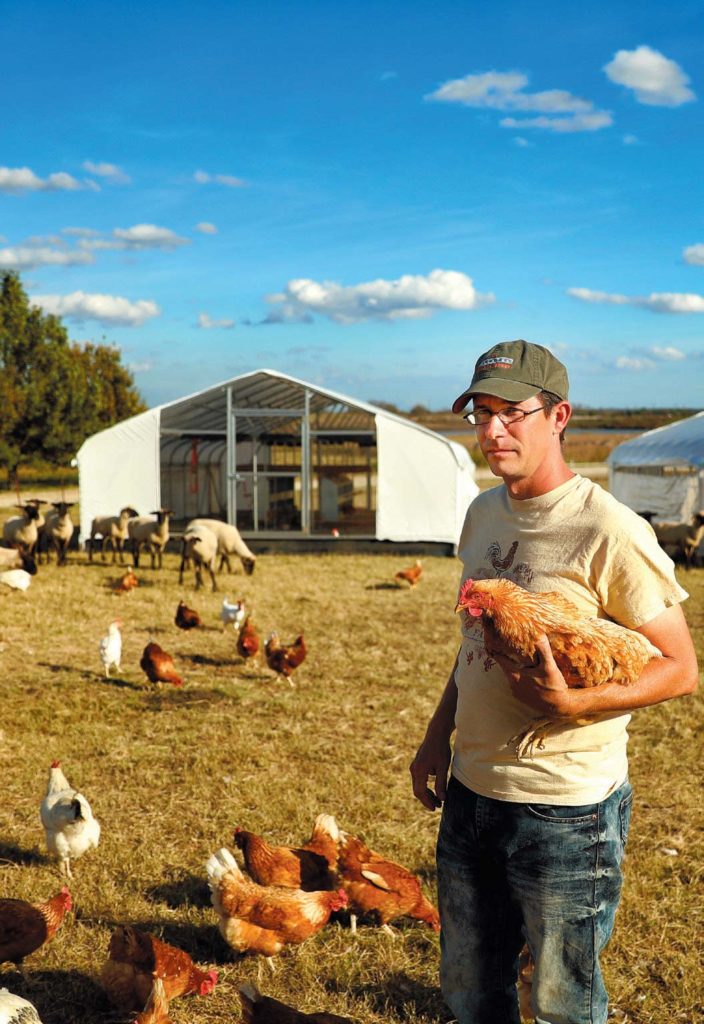 Nelson Carter likes farming—his chickens and sheep and produce. He's not so fond of delivering his goods to customers. "It was taking time away from doing what I love," Carter says.
Profound Foods, created by Carter, Jeff Bednar of Profound Microfarms, and friends, uses high tech and traditional deliveries to get local farm products to Dallas-Fort Worth restaurants efficiently.
"We started out thinking 'how can a bunch of farmers work together collectively?'" Carter says.
It was at a local farming conference last year that they came up with the answer.
The system is built around a website and delivery trucks. Farmers post what they have available—mushrooms, eggs, lamb, lettuce and other farm goods— along with the price.
Chefs order from the site, and farmers make one delivery—to Profound Microfarms. The orders are sorted, loaded on trucks and delivered to the customers. Chefs get one delivery and one invoice. The service is free to farmers and chefs. Profound Foods covers costs and, hopefully, makes a profit by adding 20 percent to the farmers' prices, Bednar says.
While it makes it easier to sell and buy local food, the most important part of the network is the farmer-chef relationships it maintains, Bednar and Carter say. When farmers work through traditional distributors, they sometimes lose their "face." They want to make sure the farmers and chefs are partners. "We don't want to ever lose our face," says Carter.
Edible Dallas & Fort Worth is a quarterly local foods magazine that promotes the abundance of local foods in Dallas, Fort Worth and 34 North Texas counties. We celebrate the family farmers, wine makers, food artisans, chefs and other food-related businesses for their dedication to using the highest quality, fresh, seasonal foods and ingredients.