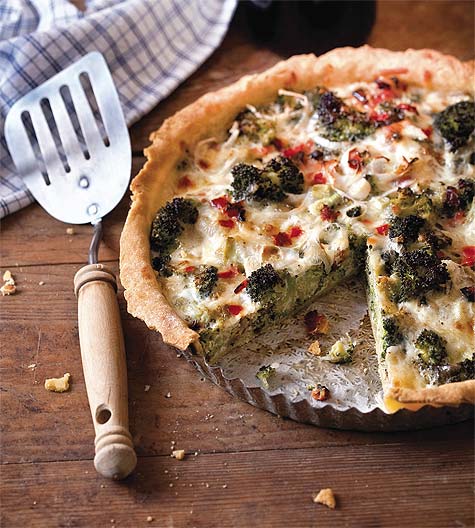 photo by Steve Legato reprinted with permission from COWGIRL CHEF
by Ellise Pierce, Running Press, 2012
The winter chill is gone and the trees are budding. Springtime is the best time for hosting a lazy weekend brunch. So sweep off the terrace and gather your friends. Our fantasy spread of seasonal recipes unfolds over the next seven pages.
RECIPES
Roasted Broccoli-Red Bell Pepper Tart
Strawberries with Romanoff Sauce
Streusel-Topped Strawberry Muffins
Spring Kale Salad with Sweet Miso Dressing
Edible Dallas & Fort Worth is a quarterly local foods magazine that promotes the abundance of local foods in Dallas, Fort Worth and 34 North Texas counties. We celebrate the family farmers, wine makers, food artisans, chefs and other food-related businesses for their dedication to using the highest quality, fresh, seasonal foods and ingredients.