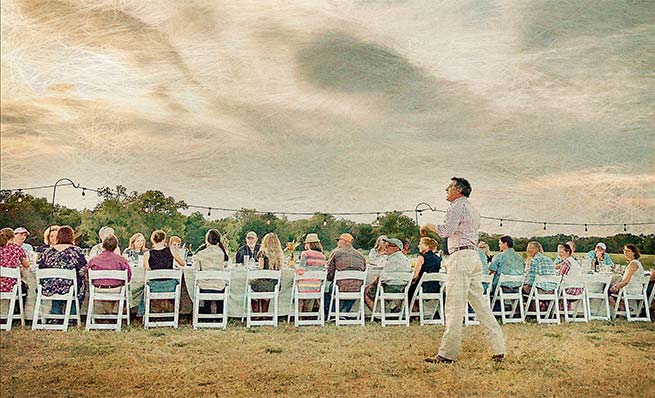 Rick Wells at the 2017 Farm and Ranch Freedom Alliance dinner at Pure Land Farm.
PHOTOS (BOTTOM TO TOP): Gyorgy Papp, Teresa Rafidi, Teresa Rafidi, Paul Ernest

Cover Photo: Teresa Rafidi
Edible Dallas & Fort Worth is a quarterly local foods magazine that promotes the abundance of local foods in Dallas, Fort Worth and 34 North Texas counties. We celebrate the family farmers, wine makers, food artisans, chefs and other food-related businesses for their dedication to using the highest quality, fresh, seasonal foods and ingredients.