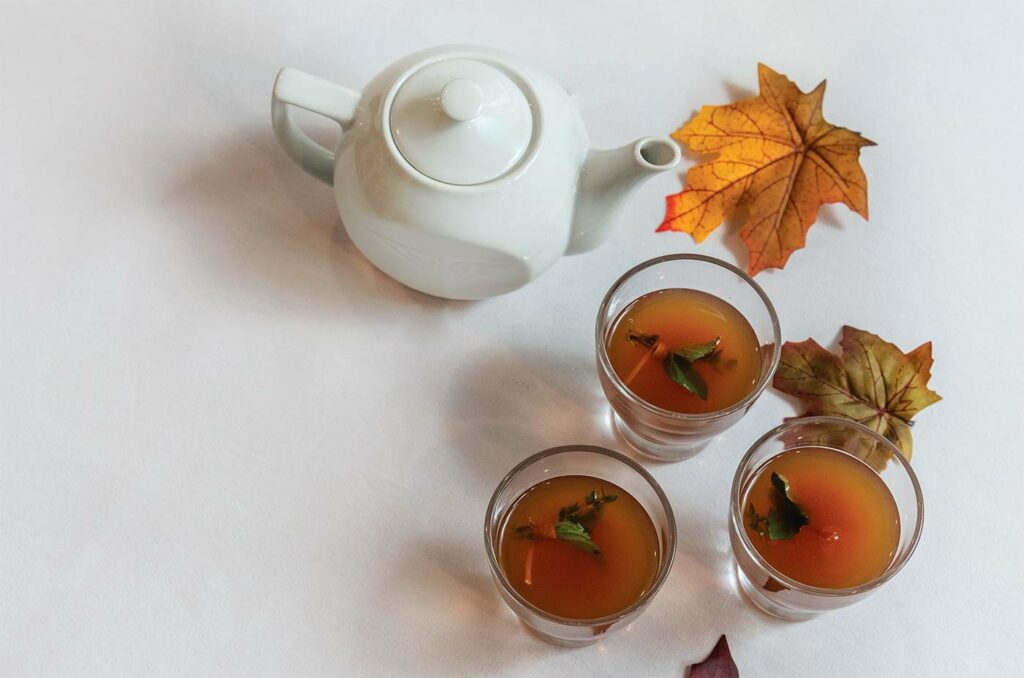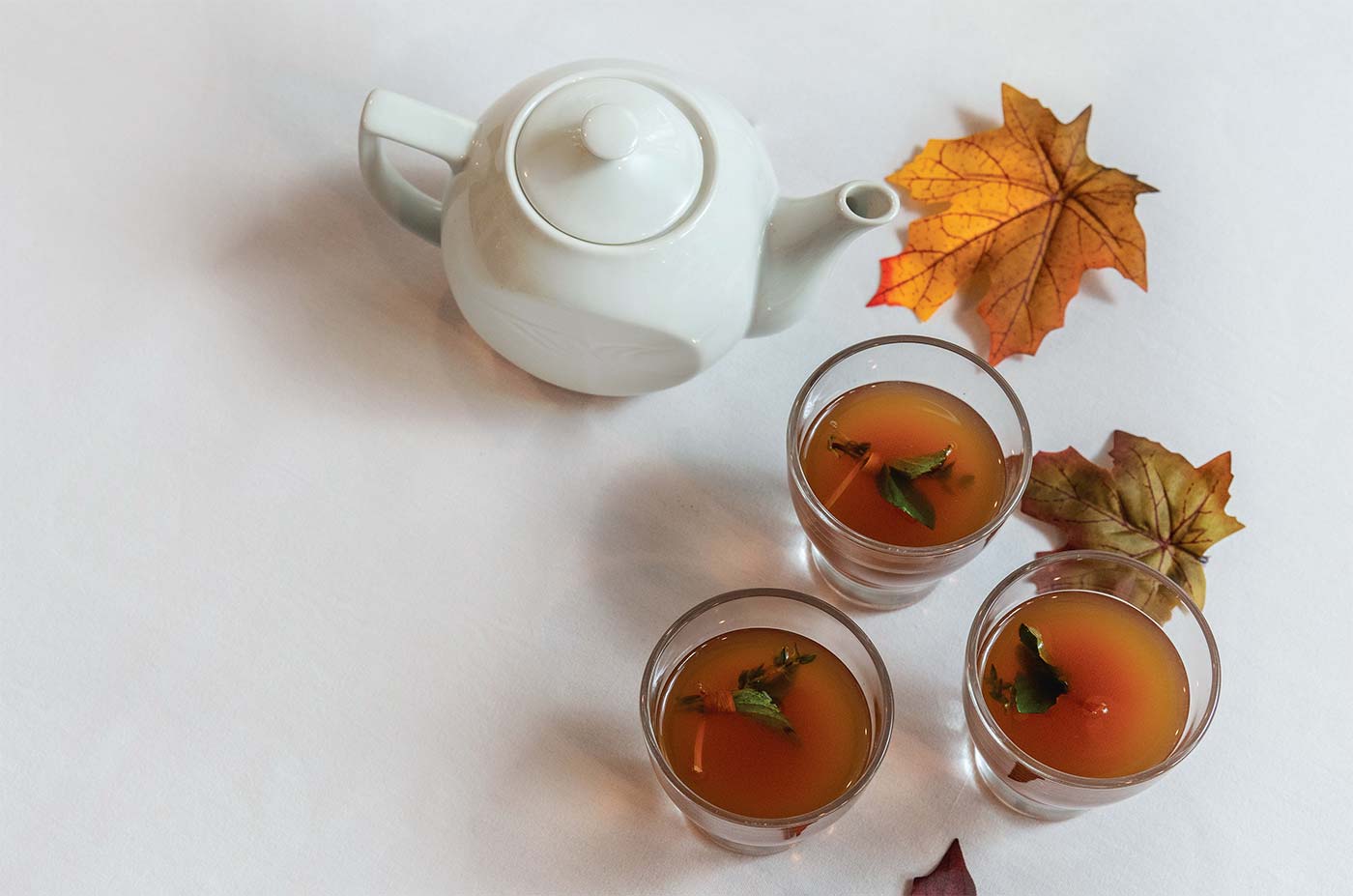 This is a super easy, fun, robust fall- and winter- inspired recipe. Sip it or turn it into soup!
Makes 3 quarts
4 parsnips, peeled
4 carrots, peeled
8 stalks celery
8 button mushrooms
1 4-inch piece of ginger root, peeled
1 2-inch piece turmeric root, peeled
2 sweet potatoes, peeled
2 ears of corn
2 apples, cored
2 whole oranges, sliced
1 onion, peeled
¼ cup molasses
¼ cup brown sugar
8 allspice berries
3 star anise pods
4 cardamom pods
6 whole cloves
1 cinnamon stick
2 ancho chiles, deseeded
8 whole peppercorns
4 bay leaves
5 sprigs thyme
12 cups water
Salt to taste
Wash and chop all vegetables and place in a large stock pot with the 12 cups of water.
Bring to a boil and reduce to a simmer. (If you boil stock aggressively, it will make the stock very cloudy.) Simmer for 2 hours and adjust seasoning with more salt or brown sugar as you go.
The flavor you are going for is right on the fence between a savory stock and a slightly sweetened tea. This stock can be used as a beverage or as a base for sauces, soups, and other food prep. At Potpourri Boulangerie, we serve it as tea with a bouquet of herbs.
Edible Dallas & Fort Worth is a quarterly local foods magazine that promotes the abundance of local foods in Dallas, Fort Worth and 34 North Texas counties. We celebrate the family farmers, wine makers, food artisans, chefs and other food-related businesses for their dedication to using the highest quality, fresh, seasonal foods and ingredients.