STRAWBERRY FIELDS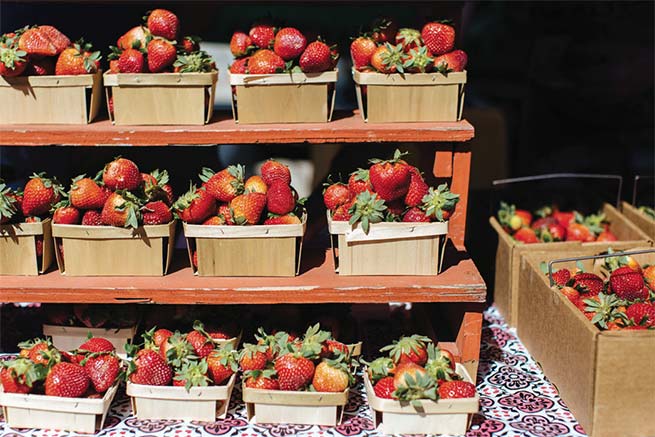 Be on the lookout for juicy local strawberries late March or early April as more North and East Texas farmers discover how well this fragile berry does in our winter-spring growing season. If conditions stay mild and not too wet, we can look forward to fresh strawberries through May and into June. (Strawberries hate the heat.) As with tomatoes, locals beat the out-of-staters any day for ripe, vivid flavor. Some of the farms to watch for local strawberries: D-Bar Farm & Nursery, Alford Family Farm, Williams Farm, Good Earth Organic Farm (which had pick-your-own last year in Celeste) and Highway 19 Produce and Berries.
ELLIOTT GROWS GREENS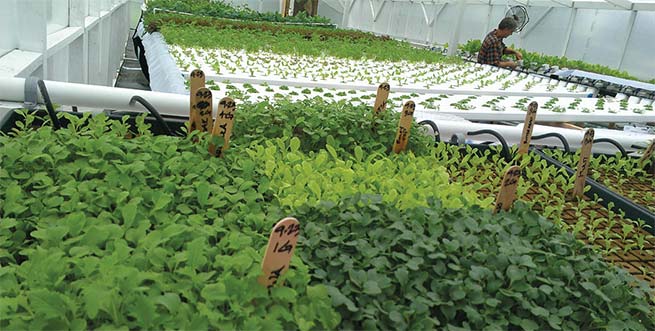 Regulars on the farmers market circuit since 2011, Steve and Cat Elliott coax positively luxurious greens—leafy lettuces and herbs like basil and sorrel—from their Elliott Grows hydroponic greenhouses in Aubrey. Last year, they had beautiful heirloom lettuces right up to Thanksgiving. Then it got too cold to grow them even in the protected greenhouses. Now they've cranked back up and will return to the Coppell and Dallas markets—possibly a third—in April. By then, they hope to have added ground crops, too. Whatever you do, don't miss their butterhead lettuce. It's like, well, butter. Elliottgrows.com
FIREWHEEL'S NEW MARKET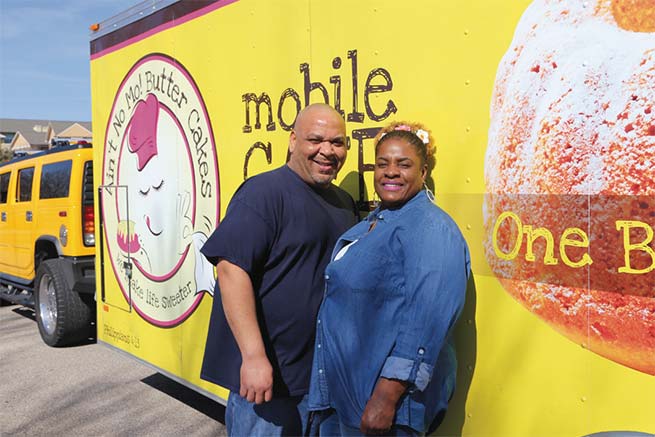 Ain't No Mo! Butter Cakes owner Quincy Brown put his knowhow as a farmers market vendor to work to start the Public Market at Firewheel Town Center in Garland. "It's time to do it," he says. The farmers market will operate Saturdays and Sundays starting in April (possibly earlier). Brown and wife Sheri will be selling cakes and concessions out of their ANMBC trailer. The butter cake that put them on the farmers market map is melt-in-mouth tender—and buttery, of course. Can't make it all the way to Garland? The cakes are at Royal Blue Grocery, too. Anmbcakes.com
HAUTE TAMALES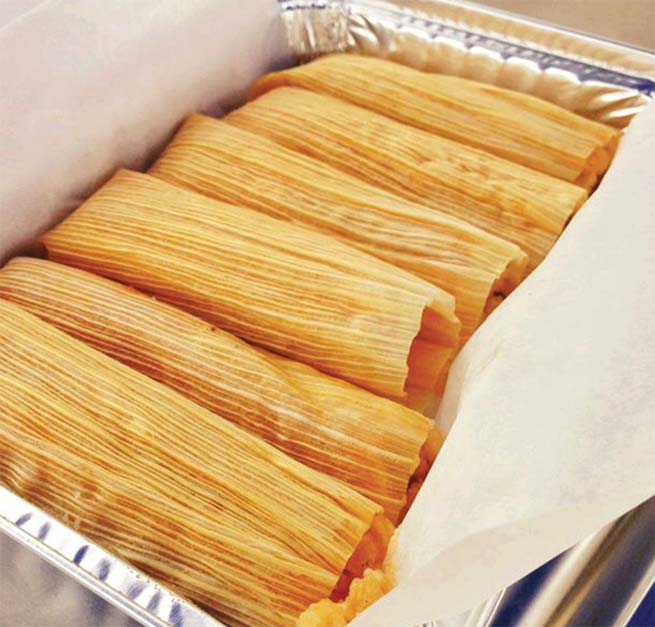 We are in love with Becerra's Tamales, and now we know the secret of owner Victor Valdez's light, almost fluff y masa. Instead of lard, he uses stock and fat from the stock. The results speak for themselves, as do the lines at his Saint Michael's Farmers Market and LOCAL Highland Park Village stalls. Although his tamales are pricey ($10 to $15/half dozen), he's moving to a new production facility to meet demand. He makes his tamales from scratch in flavors ranging from best-selling mesquite-smoked beef to traditional pork to vegetarian cream-cheese-jalapeño. You can also order outside market hours. "We sell 24/7," he says. Don't forget his salsas, too. Becerrastamales.com
SWEDISH SISTERS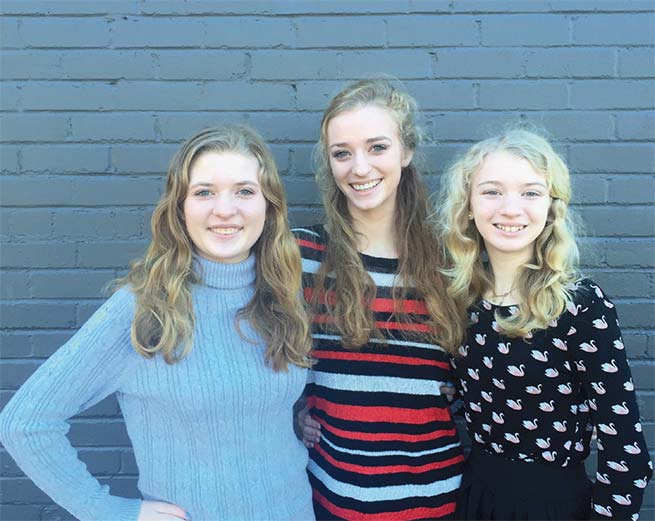 The Swedish Sisters Bakery is one terrific sister act: Three siblings started with their grandmother's kanelbullar—like a Swedish cinnamon roll, says Isabella MacMiller, at 17 the oldest sister— and parlayed it into a full line of Swedish baked goods. Isabella, Julia, 16, and Ava, 13, have earned enough money in the four years since they started their business to travel to ballet camps, including one in Austria, and fund an array of activities. "We really love to bake," Isabella says. They aspire to open a storefront and, she says, they love what they've learned about running a business. Find them at Good Local Market-White Rock every Saturday. FB: Swedish Sisters Bakery
THE SALTY PIG SAUSAGE CO.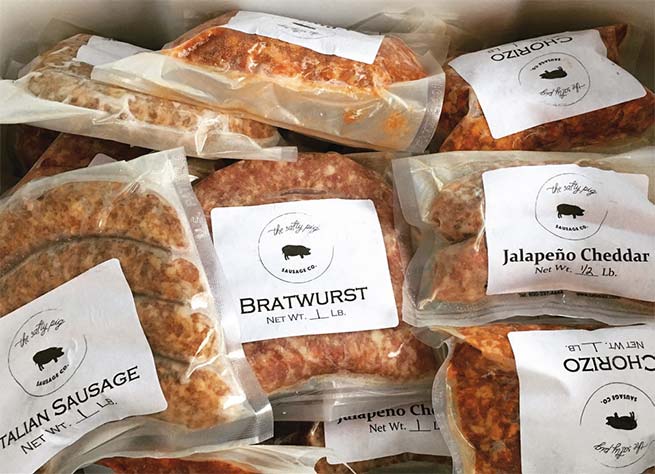 After honing his sausage-making skills at a Seattle butcher shop, Nick Walker followed his sweetheart, now wife, Rachel Upson to her hometown of Fort Worth and together they launched The Salty Pig Sausage Co. Last spring the couple, who met while volunteering at orphanages in Morocco, set up shop at The Clearfork Farmers Market. The duo creates link sausages like jalapeño-cheddar, chorizo and bratwurst as well as a brown sugar-tinged breakfast sausage, often sourcing pork locally from Hudspeth Farm in Muenster. "We use all of our own recipes," Upson says. "We grind it, make our own seasonings and grow some of the herbs." This spring's seasonal offering is orange-ginger, featuring juice from Texas valley oranges. FB: The Salty Pig Sausage Co.
Edible Dallas & Fort Worth is a quarterly local foods magazine that promotes the abundance of local foods in Dallas, Fort Worth and 34 North Texas counties. We celebrate the family farmers, wine makers, food artisans, chefs and other food-related businesses for their dedication to using the highest quality, fresh, seasonal foods and ingredients.