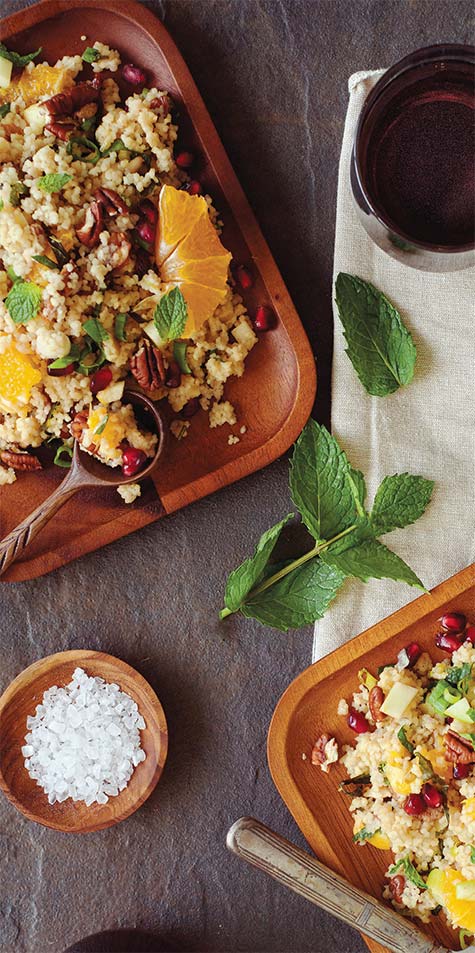 As the season changes, the letter P predominates in the fall markets. Look for persimmons, pears, pomegranates, pumpkins, (sweet) potatoes and pecans. In addition, there will be apples, and also oranges when the Rio Grande citrus season begins. Until the air chills, enjoy a second go-round for warm weather favorites like peppers, squash and tomatoes.
RECIPES
TURKEY ENCHILADAS WITH SWEET POTATO-CHIPOTLE SAUCE
PROSCIUTTO-WRAPPED PEARS WITH BLUE CHEESE AND HONEY
Edible Dallas & Fort Worth is a quarterly local foods magazine that promotes the abundance of local foods in Dallas, Fort Worth and 34 North Texas counties. We celebrate the family farmers, wine makers, food artisans, chefs and other food-related businesses for their dedication to using the highest quality, fresh, seasonal foods and ingredients.