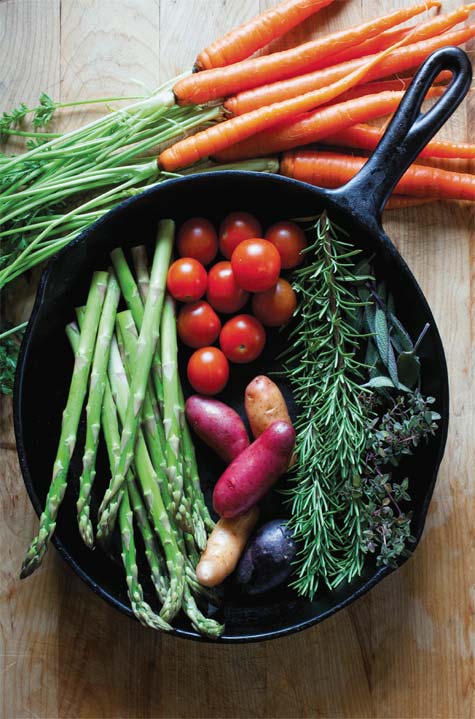 Photo by Kelly Yandell
Ah, spring—that sweet, temperate interlude between winter chills and summer swelter. Enjoy a fi nal round of cool weather crops, like dark greens and root vegetables, and then look for baskets of spring's fl eeting treasures—tender asparagus, delicate strawberries and certain varieties of foraged mushrooms. From fancy to fast, this collection of recipes showcases the season's freshest ingredients.
RECIPES
HERB ROASTED LAMB WITH SMOKY GLAZED VEGETABLES
SPRING GREEN SALAD WITH POACHED CHICKEN & BUTTERMILK DRESSING
Edible Dallas & Fort Worth is a quarterly local foods magazine that promotes the abundance of local foods in Dallas, Fort Worth and 34 North Texas counties. We celebrate the family farmers, wine makers, food artisans, chefs and other food-related businesses for their dedication to using the highest quality, fresh, seasonal foods and ingredients.