By Terri Taylor
FARM FROLIC TOUR BENEFITS
GROW NORTH TEXAS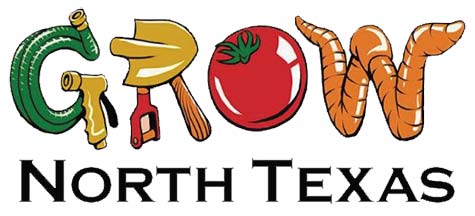 The First Annual West Side Urban Farm Frolic will be on Sunday, October 5th. The self-paced driving tour will include a map of participating small-scale farms, backyard gardens, businesses and schools where sustainable growing is practiced within an urban setting. Learn about raising chickens, keeping bees, harvesting rainwater and nurturing fruit trees and vegetables. There will be demonstrations, children's activities and the sale of participants' products along the way.
In addition to the tour itself, informative workshops (chicken, beekeeping and more) will be held at Trinity Haymarket on Saturday, October 4th. The $25 charge for a day of workshops includes the cost of Sunday's tour.
A fundraising meet and greet will be held Friday, October 3rd at Recycle Revolution. Learn about the recycling process and enjoy locally produced drinks and snacks.
If purchased separately, Farm Frolic maps are $10. Proceeds from the weekend's events will benefit GROW North Texas, a nonprofit organization dedicated to creating a sustainable and secure regional food system that supports equitable access to healthy, nutritious food for all. Sponsors for the tour include Trinity Haymarket and Recycle Revolution.
WestSideUrbanFarmFrolic.blogspot.com   
Facebook.com/WestSideUrbanFarmFrolic    
GROWNorthTexas.org
214-702-6655
CULTIVATE COMES TO NORTH TEXAS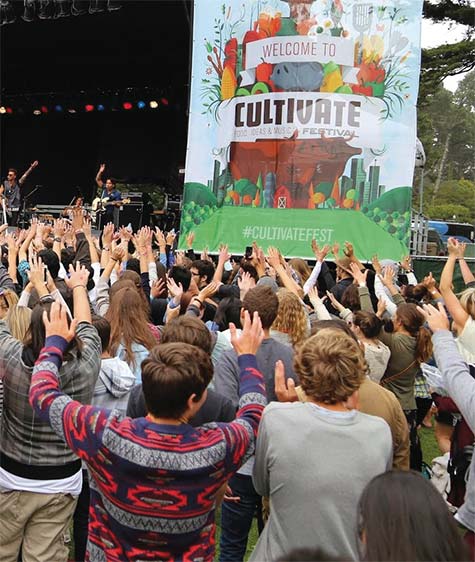 Cultivate Dallas-Ft. Worth, sponsored by Chipotle Mexican Grill, makes its southern debut on Saturday, October 18 on the banks of Lake Carolyn in Irving. The free, one-day festival includes cooking demonstrations by celebrity chefs, live music, local food artisans and regional beer and wines. There will also be a Kids' Zone with games and activities that emphasize fresh food made with sustainable ingredients.
Local celebrity chefs lined up for the event include Matt McCallister (FT33), Omar Flores (Casa Rubia) and Kent Rathbun (Abacus and Jasper's). Also appearing are Paul Qui (Qui and East Side King in Austin); Sean Brock (Husk and McCrady's in Charleston) and Amanda Freitag (Empire Diner in New York). The musical line-up includes Amos Lee, O.A.R., Sylvan Esso, MS MR and DJ Christopher Golub.
The event offers attendees the opportunity to interact with chefs, farmers and vendors while sampling foods exclusive to the festival, says Chris Arnold, communications director at Chipotle. "Dallas is home to the South's first Chipotle restaurant, which opened more than 15 years ago. Its vibrant food and artisan community offers a solid foundation for an event like Cultivate that celebrates great local and artisanal foods while helping people understand how food should be raised and prepared."
Chipotle has partnered with Lakewood Brewing Company of Garland to produce a one-of-a kind "Cultivate Farmhouse Ale" that will be exclusively poured at the event. The Chipotle culinary team has created a special menu featuring, among other things, pork belly and barbacoa gorditas; baby kale and roasted corn salad; jasmine rice bowl with pork and chicken meatballs or organic tofu from ShopHouse Southeast Asian Kitchen, Chipotle's Asian concept. Additional Cultivate events have been held this year in San Francisco and Minneapolis.
Chipotlecultivate.com/dallas-ft-worth
DINNER TO BENEFIT FARMERS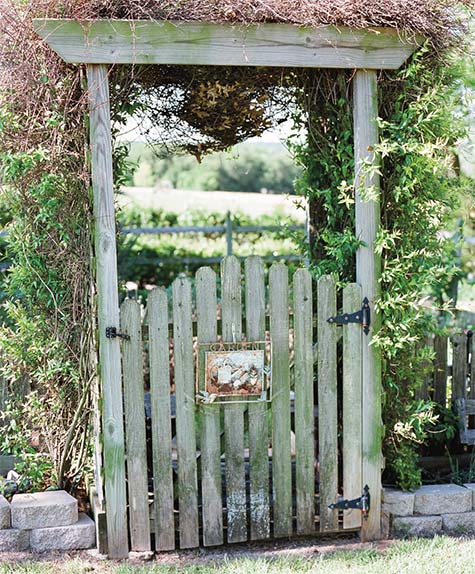 Join Farm Aid for an intimate evening at historic Luscombe Farm on Saturday, October 25. Local food champion and executive chef Robert Lyford of McKinney's Patina Green Home and Market will be crafting a seasonal feast with the ingredients culled from nearby farms.
Proceeds from Farm Aid events fund a grant program that benefits family farmers. "We share the group's mission to have more local farmers growing great food," says Patina Green co-owner Kaci Lyford, who is one of the hosts. "We want to support that community.
When a tornado hit Rehoboth Ranch in Greenville last spring, Farm Aid was one of the first to help with emergency funding." Cocktails begin at 6 p.m. beside the Luscombe barn followed by an outdoor dinner and musical performance. Entertainment will be provided by HoneyHoney, a singer-songwriter duo that melds Woody Gutherie-esque folk with vintage Buff alo Springfield and Bonnie Raitt-style blues.
Singers Willie Nelson, Neil Young and John Mellencamp organized Farm Aid in 1985 to create awareness about the loss of family farms and to raise funds to keep farm families on their land. Dave Matthews joined the board in 2001. Besides their annual music festival, held this year in Raleigh, North Carolina, the organization sponsors smaller events, like the North Texas dinner, to heighten awareness and raise additional donations.
"We've been working on this for nearly a year," says Kaci, "and we're eager to spread the word about the organization's importance to our local farmers." Seats are limited. Tickets are $250. For reservations: farmaid.org/luscombe or call Kari Williams, 617-756-9355.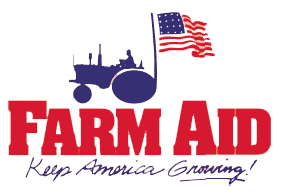 Edible Dallas & Fort Worth is a quarterly local foods magazine that promotes the abundance of local foods in Dallas, Fort Worth and 34 North Texas counties. We celebrate the family farmers, wine makers, food artisans, chefs and other food-related businesses for their dedication to using the highest quality, fresh, seasonal foods and ingredients.