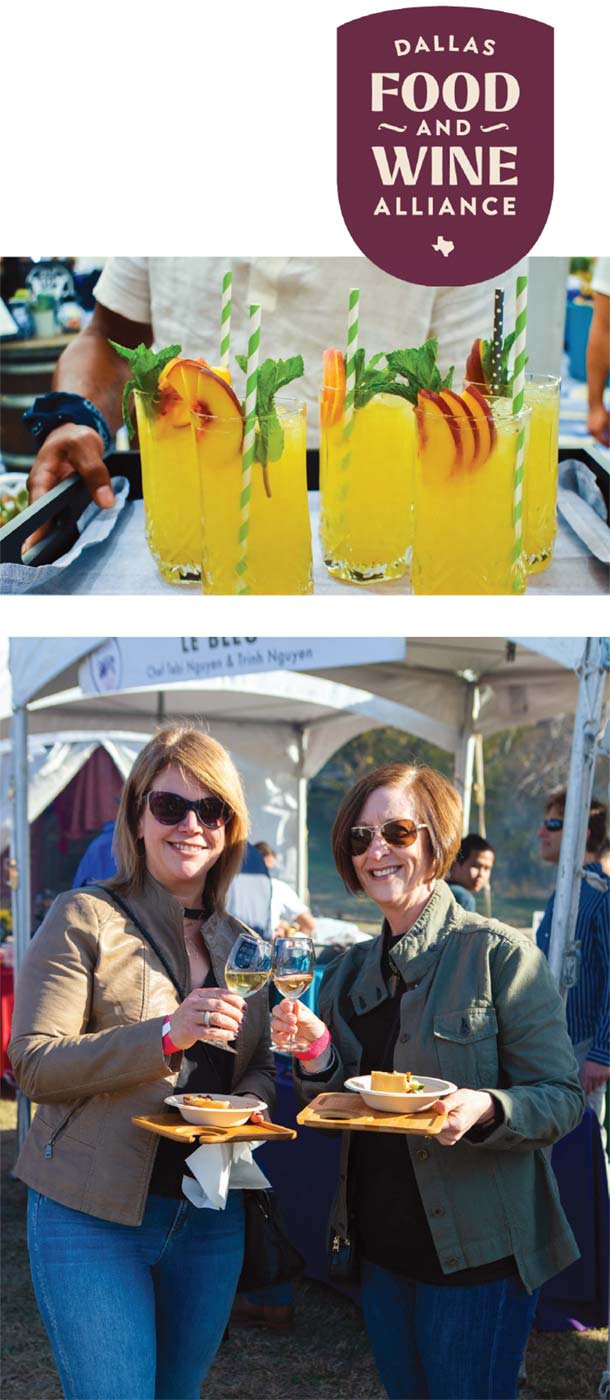 The Austin Food & Wine Alliance, known for its grant program and incredible fundraising events is undergoing some major expansion throughout the Lone Star State.
"With everything that is happening, there is no better time to do it, because there are going to be people that are really going to need help," Mariam Parker, executive director of the organization explained. This fall they announced that they were creating the Texas Food & Wine Alliance (TFWA) as an umbrella organization overseeing alliances in Austin, San Antonio, Houston and Dallas. Each organization will have its own advisory board, staff , events and grant programming. "We really want to treat each city like it's own organization, anyways, just because they all have their own unique challenges and needs," said Parker.
Over the last 9 years, the Austin Food & Wine Alliance has given out over $336,000 in grants for chefs, farmers, artisan producers, wine-, beer-, and spirit-makers and food-focused nonprofits. They have also been able to give out more than $14,000 in immediate aid and pandemic recovery this year. The same grant programs will be launching soon for the newly formed Dallas Food & Wine Alliance.
"Our hope is that next year we'll be able to have grants in all markets," said Parker. "Eventually the Texas Food & Wine Alliance will have a grant program." That way they can support anything not in one of the metro areas.
Since the nonprofit cannot hold their well-known in-person events this year to fundraise, they launched the Alliance Academy, a virtual cooking experience where celebrated chefs walk you through making a dish and then do a live Q&A. Tickets come with a recipe kit from Assembly Kitchen that includes everything you need to make your meal. Their first season is live now and includes chefs from all over Texas including Chef Tavel Bristol-Joseph of Hestia in Austin, Chef Rico Torres of Mixtli in San Antonio and Chef Anita Jaisinghani of Pondicheri in Houston.
Be sure to keep an eye out for Chef Matt McCallister of Homewood in Dallas who will be included in the second season.
The Alliances are also getting into the holiday spirit by putting together Texas Treat Gift Sets for the holidays. Order a box for yourself or send the gift of Texas nationwide. Boxes include Mmmole Chocolate bar from Dude, Sweet Chocolate, Spanish Chorizo from Cured, Bread and Butter Hakurei Turnips from Homewood and more.
Edible Dallas & Fort Worth is a quarterly local foods magazine that promotes the abundance of local foods in Dallas, Fort Worth and 34 North Texas counties. We celebrate the family farmers, wine makers, food artisans, chefs and other food-related businesses for their dedication to using the highest quality, fresh, seasonal foods and ingredients.