EVERYBODY LOVES WALTER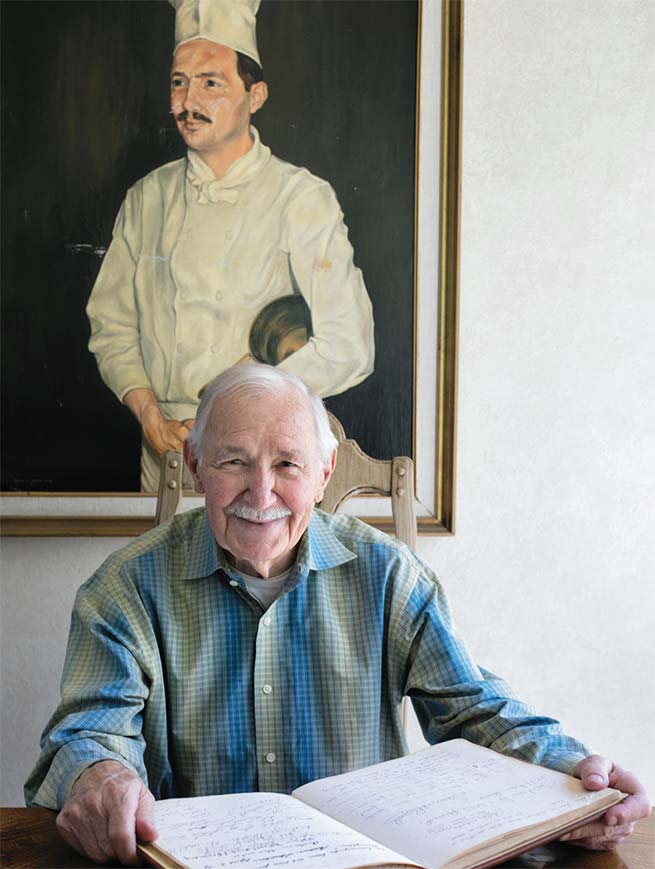 photo by Emily Loving
Chef Walter Kaufmann is a Fort Worth legend, beloved by his fellow chefs and fondly remembered by those who enjoyed three decades of fine dining at the Old Swiss House, the restaurant he founded and operated from 1964-1994.
The 88-year-old recently retired from his job as Chef Consultant and Ambassador for produce distributor FreshPoint, where his primary role was to visit customers and provide information about new products and seasonal goods. A fan of Edible Dallas & Fort Worth, he always arrived with our latest issue in hand.
His career began in his native Switzerland, taking him to Lucerne, London and Houston before he finally settled in Cowtown. "He was a pioneer in introducing European cuisine to Fort Worth," says FreshPoint Business Development Manager Shane Lovell. "He earned a reputation for running a well-structured kitchen and was a gracious host."
"He was a foodie before being a foodie was in," says Adam Jones, owner of Grace and Little Red Wasp. "You can't talk to Julia Child [anymore], but you can talk to Walter Kaufmann, and he'll inspire you. And he has a heart of gold."
Jon Bonnell, executive chef and owner of Bonnell's Restaurant Group, remembers celebrating his 10th birthday at the Old Swiss House, after telling his parents he wanted to go to "the fanciest restaurant in town."
"When we arrived, I asked for beef fondue. Though it wasn't on the menu, Chef Walter came to the table and said he would prepare it for me. And he did, copper pot and all. As restaurant experiences go, that's how service should be."
"Cooking is my love," says Walter, "but when you own a restaurant, you've got to go a little further. I wanted to activate all of the senses." He says he made sure every detail was accounted for by providing fresh food, new tastes and warm hospitality, which included acknowledging every guest and maintaining a guest book, which he still treasures today.
"In the 40 years he's been in the business," says Bonnell, "he's never left his customers or colleagues. He still drops by and says, 'Hey, Chef, I was thinking about you,' and he might bring me an article he's clipped out or a photograph. He'll always be talking about food."
A GARDEN FIT FOR A KING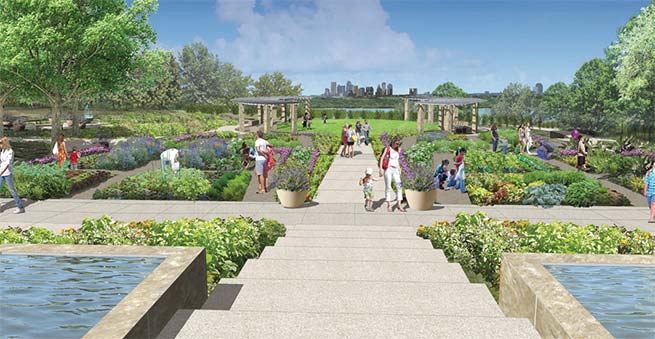 Envision King Louis XIV's fruit and vegetable garden at Versailles. Give it a Texas twist and—voilà!—you have A Tasteful Place, the Dallas Arboretum and Botanical Garden's spectacular 3.5-acre addition, set against a backdrop of White Rock Lake with a view of downtown Dallas. In the tradition of a French potager, a kitchen garden melding beauty and practicality, the $12 million project features artfully planted quadrants of vegetables, herbs and flowers, and an orchard, interspersed along meandering walkways with covered terraces and a viewing deck overlooking a one-acre lagoon.
A glass-walled pavilion houses event space and a teaching kitchen with daily recipe tastings of the vegetable du jour. Events will include garden-to-table dinners, and cooking and gardening classes. The ribbon cutting is October 3. In the words of the Sun King, "C'est magnifique!"
OUR PICK: JUST PICKED TX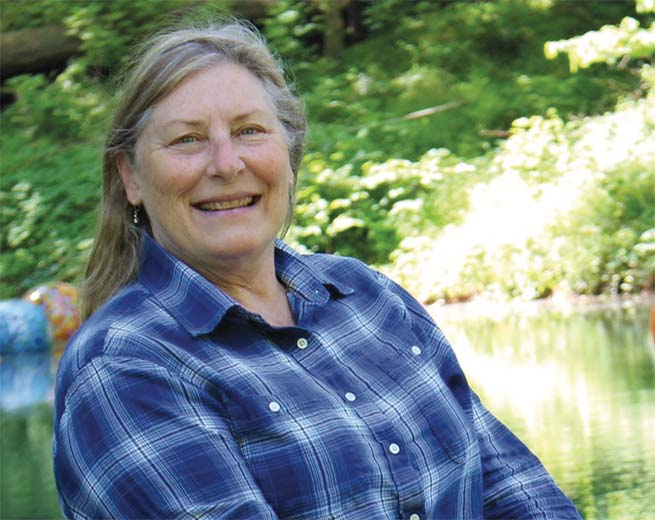 Amanda Vanhoozier may have left her Dallas Farmers Market perch, but she's not done with farmers markets. In June she launched her Just Picked TX blog, a pro-bono labor of love to help "market managers and customers gain a greater awareness and appreciation for the farmers." What's that mean? Posts about "vine ripened" supermarket tomatoes and how local is different. The fact that more North Texas farmers are growing flowers. And the skinny on North Texas' first sheep's milk cheeses, to name a few early topics. Check her bio to see why she's such a local treasure. Then mine her wisdom, one insightful post at a time.
MAE BABY'S SAUCY LEGACY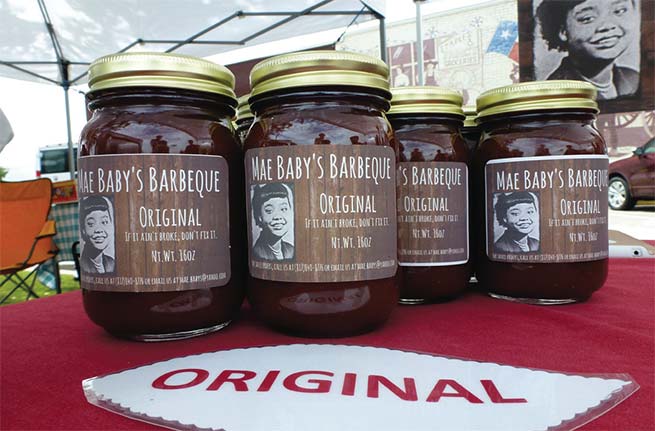 photo by Kim Pierce
Ina Mae Richards, 85, started making barbecue sauce 60 years ago, says granddaughter Gabriella Powell. "My grandmother used to hold block parties (in Broken Bow, Okla.)," she says. "I remember as a kid long pits covered in meat…. She started making barbecue sauce from what she had." The result was Mae Baby's Barbecue Sauce— her siblings called her Mae Baby—which Mae, two daughters and granddaughter Gabby stared selling commercially four years ago. The tangy, brick-red sauce comes with a kick that lingers like a good first kiss. But the sweeter honey-bourbon is the best-seller. The Fort Worth family sells its sauces at both Grapevine Farmers Markets, indoors and out. Skipping a generation, Mae passed the recipe to her granddaughter, who shares her love of cooking. But Gabby had to learn it the old-fashioned way—by watching and imitating. "Mae didn't measure."
Edible Dallas & Fort Worth is a quarterly local foods magazine that promotes the abundance of local foods in Dallas, Fort Worth and 34 North Texas counties. We celebrate the family farmers, wine makers, food artisans, chefs and other food-related businesses for their dedication to using the highest quality, fresh, seasonal foods and ingredients.