THE BEST NEW YEAR'S DAY BEPS?
ON THE ROCKS

What a great gimmick—black-eyed pea vodka, made in that BEP haven, Texas. Except it's not a gimmick. BLK EYE Vodka turns out to be one of the best vodkas we've ever tasted— so good we pour it over ice and sip, like a slow whiskey. No burn, no grating edge. Just a smooth, soulful Texas pour made in Fort Worth with the faintest hint of sweetness.
In the eight months since it was introduced, BLK EYE Vodka has garnered gold or silver medals in four spirits competitions, including a double-gold at the inaugural Las Vegas Global Spirit Awards for Best Traditional Vodka.
"We use a mix of black-eyed peas and corn," says co-owner Todd Gregory. "It's a true craft handmade grain-to-glass product. … The peas and corn are naturally gluten-free, and the peas are naturally non-GMO." All Texas grown. The peas come from north of Lubbock, he says, in the Muleshoe and Olton area. Gregory grew up shelling peas in nearby Petersburg.
Gregory's business partner and best friend, Scott Billings, is the distiller, and the bottles are limited-edition designs from local artists. Gregory emphasizes that the team makes their vodka from scratch—truckloads of black-eyed peas and corn— not a prepared neutral spirit. The distillery is open for tours and has a bar where you can purchase cocktails. BLK EYE is widely available in Fort Worth and developing a Dallas base. So raise a toast for a novel take on a New Year's Day tradition. Black-eyed peas never tasted better. Blackeyedvodka.com
SWATCHBOOK PAIRS WINE AND CHEESE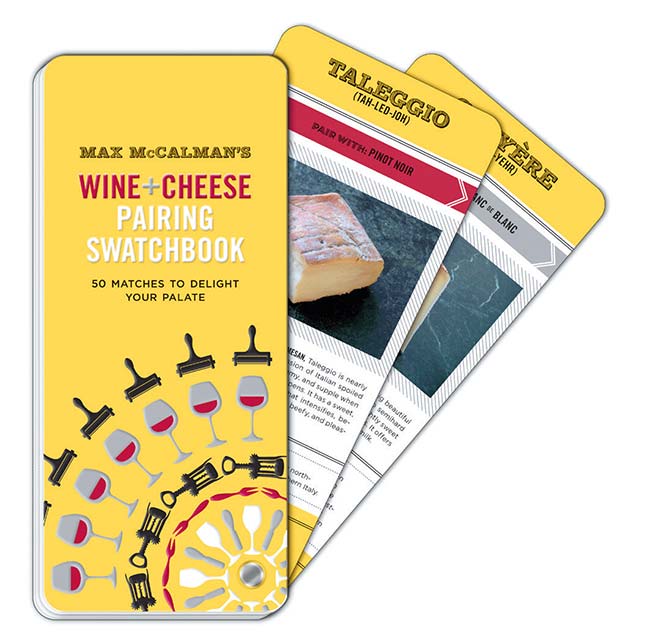 Would you believe Mozzarella Co. cheese maven Paula Lambert has a go-to cheese-and-wine guru? He's Max McCalman, former maître fromager at New York's acclaimed Artisanal Bistro. He was in town recently and showed us his very cool swatchbook, which flares out to describe 50 wine-and-cheese pairings, based on his 20-plus years of tasting notes. And the Wine+Cheese Pairing Swatchbook works whether you've got a wine looking for a cheese or a cheese looking for a wine. Say you pull up Primativo. The opposite side of the swatch is its perfect pairing: Parmigiano-Reggiano. The swatch describes the wine and the cheese, plus additional good fits. And it's fun to use, whether you're a novice or an expert. Find it at the Mozzarella Co. and Scardello Artisan Cheese.
CHILES AND CHEESE, PLEASE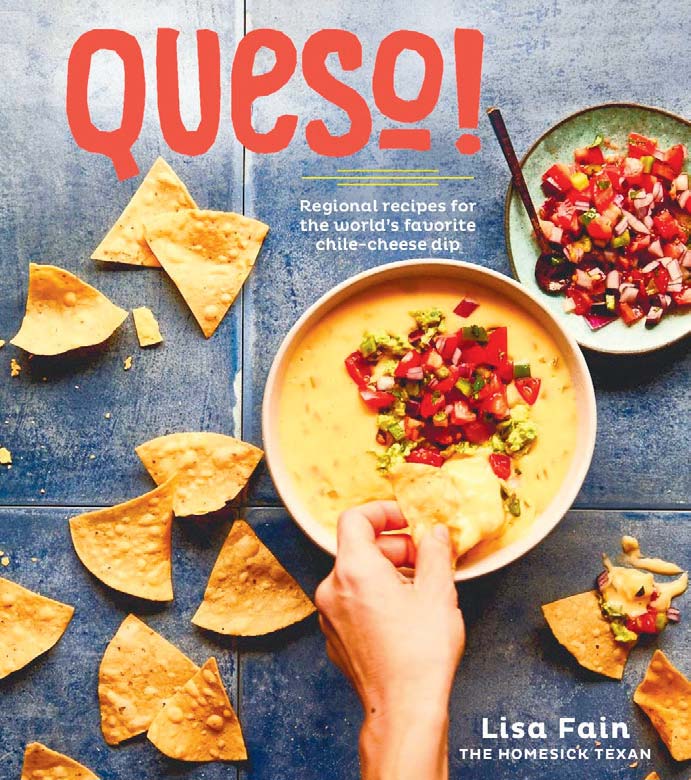 What Texas party table is complete without a warm bowl of gooey chile con queso dip? In her new book Queso!, awardwinning writer Lisa Fain, a seventh-generation Texan, dives deep into the spicy "bowl of gold," telling us of its Mexican roots and its rise to popularity. The book is packed with recipes including classics like Lady Bird Johnson's 1964 version and regional specialties from El Paso to the Gulf Coast. There's East Texas Crawfish Queso and West Texas Green Chile Queso Blanco. Indian Queso with Jalapeño Chutney gives the dish a modern twist and there's even a vegan version. Queso! is a mighty fine tribute to the Southwest's most beloved comfort food. Homesicktexan.com
Edible Dallas & Fort Worth is a quarterly local foods magazine that promotes the abundance of local foods in Dallas, Fort Worth and 34 North Texas counties. We celebrate the family farmers, wine makers, food artisans, chefs and other food-related businesses for their dedication to using the highest quality, fresh, seasonal foods and ingredients.