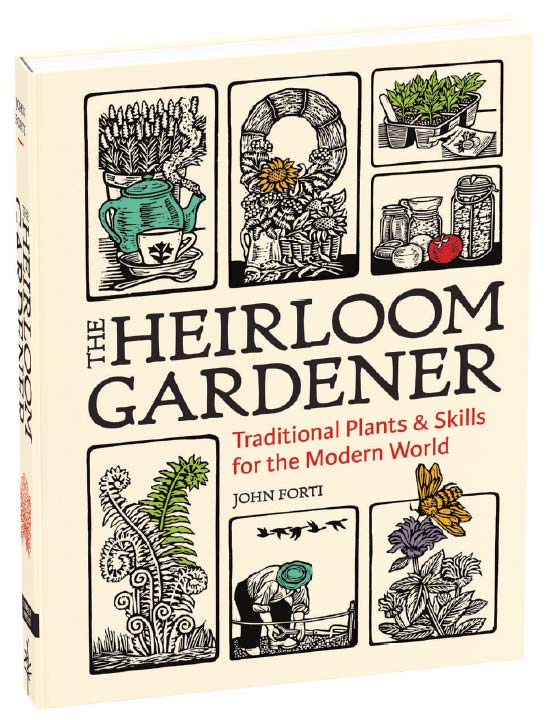 Our modern life may be full of technological advancements, but is something precious being lost? Have we sacrificed that tangible bond with our natural world—and the undeniable satisfaction of connecting to the earth that prevailed with our ancestors? In "The Heirloom Gardener," author and ethnobotanist John Forti celebrates gardening as a life-affirming craft and shares the lore and traditional practices linking us to our environment and with each other. Forti explores heirloom flowers like bee balm, Johnny-jump-ups, and nasturtiums; traditional skills including distilling, wreath-making, and brewing; plus currently trending topics of ethnobotany, biodiversity and organic gardening.
Charmingly illustrated and brimming with wisdom, this guide inspires readers to slow down, recharge, and reconnect. This hopeful excerpt comes from the chapter on "Garden Craft":
"Before DIY workshops and how-to videos, we planted seeds and worked with mentors in our family and community. I am grateful to see a renaissance of new college curriculums and internships, online master gardener programs, and maker spaces that offer skill sharing, but the need to rekindle our daily connections to garden craft remains. Too many of us long to reconnect our hands with meaningful work, the warp and weft that bind, and connect us to the past. Over and under. Seed to table. Forage to fire. The flavor of seasonal recipes, heirloom produce, and terroir.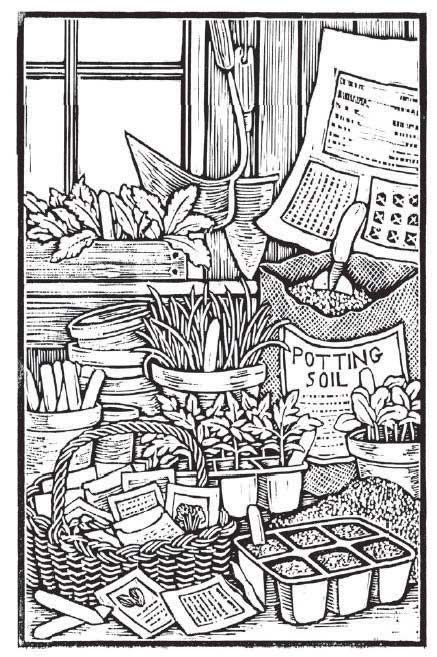 Malls are dying, and local markets are back at the core of thriving local communities. New generations that care more about sustainability and integrity are taking back the reins, and many men and women who were restructured out of well-paying jobs or replaced by automation have found fulfilling work in their local economies and are putting their money where their mouth is by making every purchase possible count. These gig-economy artisans craft livelihoods from the landscapes around them, while demonstrating meaningful ways to keep hands busy through the seasons, feed our families, and ornament our lives. They are local farmers and gardeners—craftspeople who know which wood makes the best home or boat, flute or fencepost, salad bowl or mortar and pestle. Not least, these new economies foster quality of life improvements, including healthier air, increased food security, and more vibrant communities that find nourishment in a sense of place."
Edible Dallas & Fort Worth is a quarterly local foods magazine that promotes the abundance of local foods in Dallas, Fort Worth and 34 North Texas counties. We celebrate the family farmers, wine makers, food artisans, chefs and other food-related businesses for their dedication to using the highest quality, fresh, seasonal foods and ingredients.