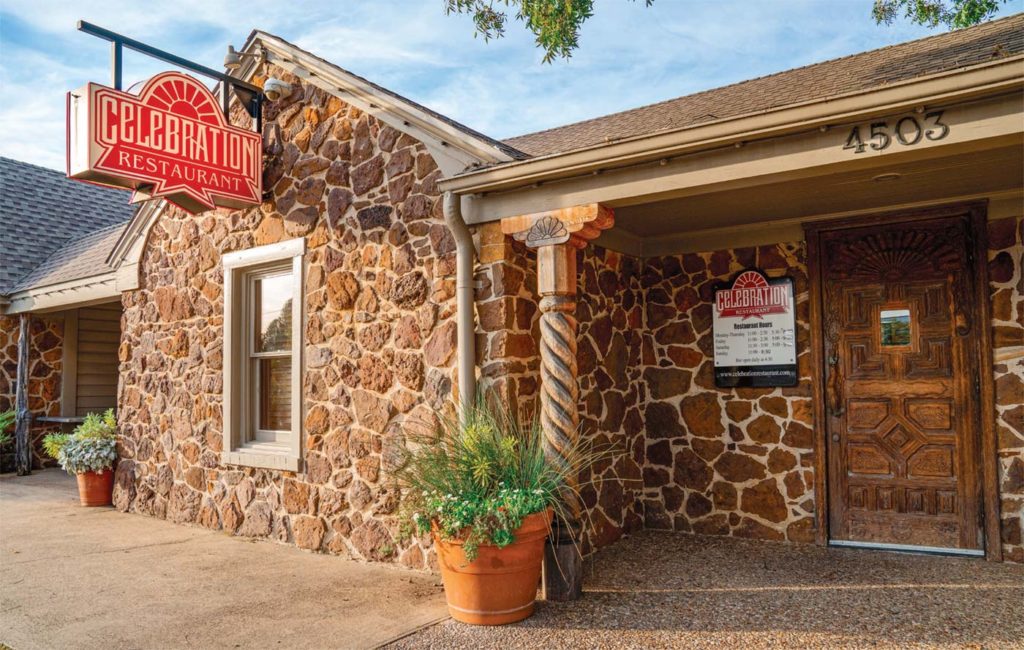 March 2021 brings a milestone anniversary for the original farm-to- table dining experience in Dallas. Incredibly, it's been 50 years since Celebration Restaurant opened its doors, cooking up homemade food with local, sustainable ingredients, uniquely served family-style. They've stayed open in part by staying loyal to their original concept.
Celebration founder, Ed Lowe, exemplified loyalty—both to his staff and to his customers. As the word got out about his unique dining experience, people easily became loyal diners who continue going back to this day. Since the early 70s, Celebration has been a favorite place to eat out with the entire family – including the littles. Yes, even our children grew up happily digging into those large bowls of mashed potatoes!
Lowe opened the restaurant in 1971 alongside a leather shop where he was the resident leather maker (until it closed in 1989). He started buying fresh produce at farmers markets for the restaurant, then expanded to also buying directly from local producers. Celebration Market was later launched to include catering services.
In a 2014 article by Vivian Jones in Edible Dallas & Fort Worth, she asked Lowe if he had a local, seasonal mission in mind when he opened, and how he imagined Celebration fit into the Dallas dining scene? Lowe responded, "We were different for starters. No other restaurants were making everything from scratch. That was part of our motivation because you couldn't go into a restaurant and get a whole plate of fresh vegetables, and you should be able to do that."
Shannon Galvan, current President of Celebration Restaurant, Catering & Market, oversees things now since Lowe passed away in 2018. She started her long career at Celebration in 2006 and has worn many hats, including the host, server, catering assistant and eventually becoming part of the management team about six years ago. Asked why she's still at Celebration after 15 years, she summed it up this way… "A partner that used to work with us said it perfectly 'Ed and Celebration adopted many of us misfits and encouraged us to become people we can be proud of when we look in the mirror.' Ed took so many under his wing. Not only was he an entrepreneur with an incredibly forward-thinking vision, but he was also a true servant leader with the biggest heart."
Galvan and the rest of the Celebration team envision the future to continue with the same foundational principles it started with 50 years ago. She reflected, "So much has changed since then, but simplicity has not. There's something to say about food that comes from your mother's kitchen – everyone loves it! In keeping with the same notion, we plan to grow in a food scene that is changing so much, but at the same time stay true to who we are – delicious, fresh, local, affordable food that comes from the heart of those cooking and those serving it. Fostering relationships within our team, with our customers, and with our community will always be the most important. I'd like to think Ed would see it that way."
Edible Dallas & Fort Worth is a quarterly local foods magazine that promotes the abundance of local foods in Dallas, Fort Worth and 34 North Texas counties. We celebrate the family farmers, wine makers, food artisans, chefs and other food-related businesses for their dedication to using the highest quality, fresh, seasonal foods and ingredients.