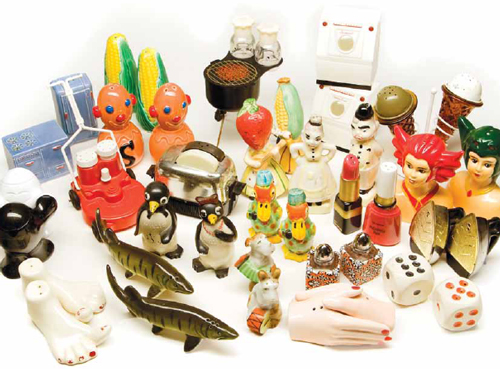 The Focus Is On You
The story of salt is a long and gritty one. First gaining popularity as a condiment in Ancient Rome, it was found to stimulate the appetite, so its use throughout the meal became popular.
Salt met its hot partner, pepper, in 17th century Classic French cuisine.
It is said that Louis XIV was partial to pepper and viewed all other spices as unacceptable. Here's to a match made in heaven. Salt and Pepper, and the many forms they take on your table. And now, take all of this, "with a grain of salt."
Collection of Mary Jane Van de Castle • Styling by Martha Dye-Walker, photograph by Jim Walker
Edible Dallas & Fort Worth is a quarterly local foods magazine that promotes the abundance of local foods in Dallas, Fort Worth and 34 North Texas counties. We celebrate the family farmers, wine makers, food artisans, chefs and other food-related businesses for their dedication to using the highest quality, fresh, seasonal foods and ingredients.