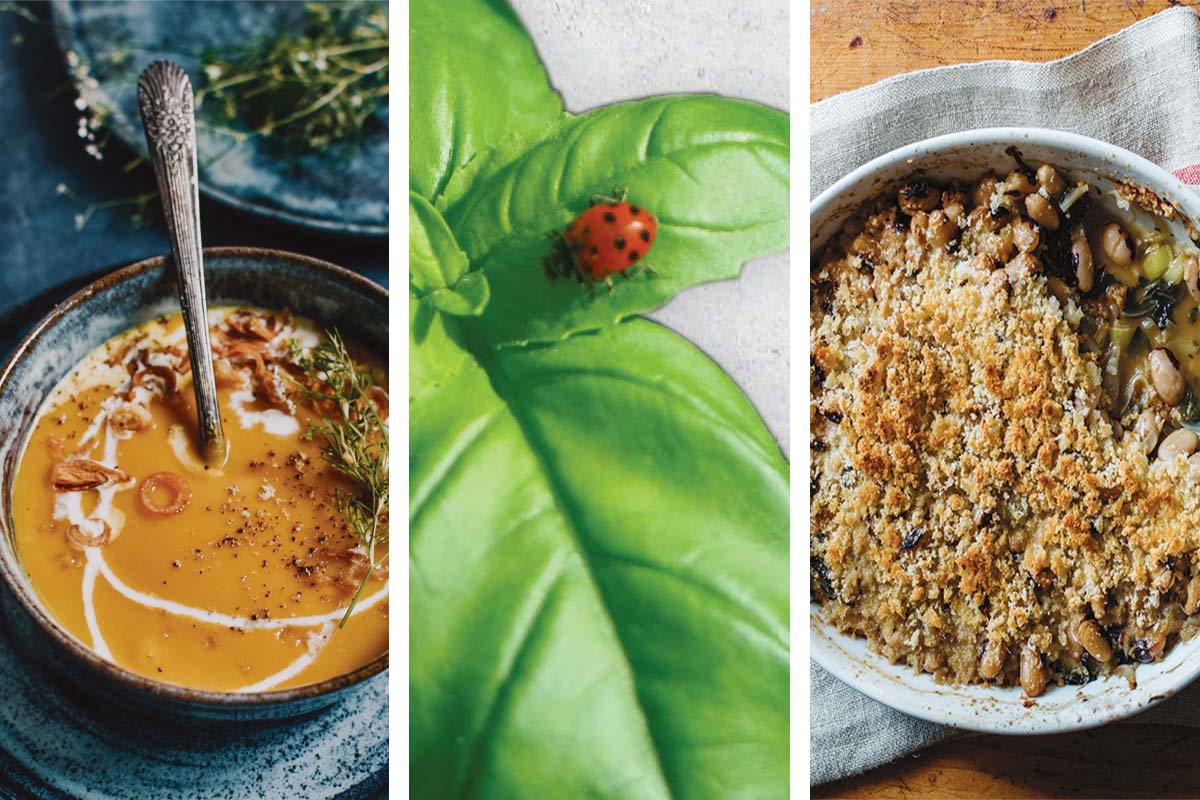 Collection of recipes from the Edible Communities
Purchase this e-cookbook and you'll help keep our publishers doing what they do best: advocating for sustainable food systems and sharing stories that matter to us all. ediblecommunities.com/edible-cookbook
RECIPES
Gingered Butternut Squash Soup
Recipe and Photo by Monique Sourinho, Edible Nutmeg
Although winter squashes are locally grown in the fall, their hardiness makes them an ideal storage crop that can be enjoyed throughout the winter. This vegan recipe puts to use the versatile butternut squash in a soup that will keep you warm on even the coldest winter night.
Basil Arugula Pesto
Recipe by Sally Herbert. Edible Denver, Boulder & Ft . Collins
Sally Herbert the owner of Altius Farms, a vertical farm in the heart of downtown Denver, knows a thing or two about fresh greens. That's why we were so excited when she shared her Pesto recipe. The combination of basil and arugula make this a versatile sauce perfect for more than just pasta. Also try it on chicken or fish for a bright, herbaceous flavor.
Beans and Greens Gratin
Recipe by Sarah Blackburn. Photos by Michael Piazza. Styling by Molly Shuster. Edible Boston
This delicious casserole-type side dish is perfect in the cooler months alongside leg of lamb or a roast chicken. You could use any type of greens you like, but the Swiss chard leaves' delicate texture almost melt into the creamy bean background, plus there's the added bonus of the crunchy chopped stems (use white-stemmed chard, not rainbow or red; the color will bleed and muddy up the dish). Again, any white or brown bean will work here—but you could use black beans, too, maybe with a little added cumin and some more spice? Play around with the flavors using this recipe as a template and come up with your own creation.
Edible Dallas & Fort Worth is a quarterly local foods magazine that promotes the abundance of local foods in Dallas, Fort Worth and 34 North Texas counties. We celebrate the family farmers, wine makers, food artisans, chefs and other food-related businesses for their dedication to using the highest quality, fresh, seasonal foods and ingredients.