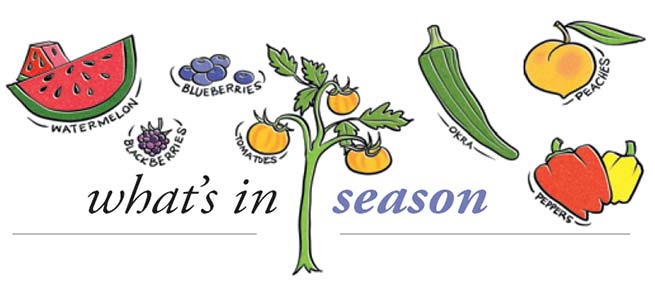 Apricots
Blackberries
Blueberries
Beans (Warm season varieties)
Corn
Cucumbers
Eggplant
Figs (late summer)
Garlic
Herbs (Warm season varieties)
Leeks
Melons (Cantaloupe, Honeydew, Israeli)
Mushrooms
Okra
Onions
Peaches
Pears
Peas (Black-Eyed, Cow Peas)
Peppers
Plums
Potatoes
Shallots
Squash
Tomatoes
Watermelon
Click here for a list of local YOU-PICK-IT farms.
Compiled with the help of Marie Tedei, Eden's Garden CSA Farm.
Edible Dallas & Fort Worth is a quarterly local foods magazine that promotes the abundance of local foods in Dallas, Fort Worth and 34 North Texas counties. We celebrate the family farmers, wine makers, food artisans, chefs and other food-related businesses for their dedication to using the highest quality, fresh, seasonal foods and ingredients.