ARTISAN BAKING COMPANY
AT COWTOWN FARMERS MARKET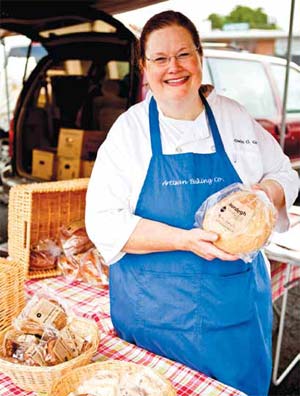 Gwin Grogan Grimes wants to put her touch on every loaf of bread she bakes. It's a tall order, but one where the former newspaper editor rises to the occasion. Her successful Fort Worth-based business, Artisan Baking Company, is gaining customers and admirers with each appearance it makes at the city's Cowtown Farmers Market.
Make no mistake, Grimes is a busy baker. But she'll take all the time in the world to explain her love of the farmers market culture, and her desire to bake with locally sourced ingredients. Even when she's on vacation, she visits local markets for fun. "Selling directly to the person who's going to be eating your food; that's what does it for me," Grimes said recently, on the phone from a farmers market in Marfa.
The retired journalist first entertained the notion of opening a baked goods business in the spring of 2007. Cooking with seasonal, fresh ingredients had always been of interest to her, and it was the allure of working with farmers markets that finally drew her into the fold. She contacted the Cowtown Famers Market, and from the moment she set up her tables there, the match was a success. She sold out in a matter of hours and committed to returning the next week. "We didn't even [have time to] try our bread the first time," Grimes laughs.
After months of baking in a friend's catering kitchen, it became apparent that she needed a kitchen of her own. She found one in the classifieds and set up the retail side of her business in a former Dairy Queen on White Settlement Road in west Fort Worth. Three years later, Grimes, her husband Mark and several part-time employees are enjoying the fruits of their labor. Besides their farmers market forays, they sell to a select group of business accounts, including the new coffee bar at the Amon Carter Museum of American Art.
Shunning dough conditioners, flavor enhancers and chemical preservatives is a no-brainer for the artisan bread maker, who relies on local fruits, eggs from Teague Farms in Godley and milk from Nors Dairy in Abbott as the cornerstones of her trade. "It makes a world of difference in how things taste," she says.
From sourdough and whole grain breads to biscotti, granola, scones and cookies, Grimes' menu is extensive. As far as her company's future, she has no plans to expand. "We don't want to grow too much bigger," she says, but adds she's always interested in cultivating her clientele.
Artisan Baking Company 4900 White Settlement Road, Fort Worth, TX 817.821.3124; www.artisan-baking-company.com
Cowtown Farmers Market: Call 817.462.1426 for weekly updates. www.cowtownfarmersmarket.com
—Anna Caplan
INTO THE MEADOW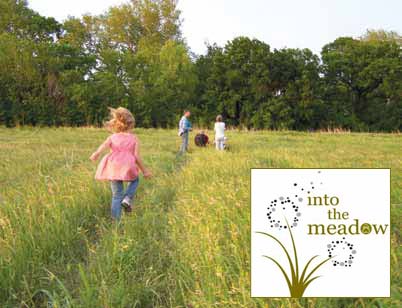 A Celebration of Food, Friends
and the Beauty of Open Space
On Saturday, September 25, Connemara Conservancy will sponsor an evening under the stars to benefit its mission of preserving and protecting natural lands in North Texas. The outdoor fundraiser, called Into The Meadow, will feature the authentic southern cuisine of Pecan Lodge Catering, which specializes in timeless, classic dishes native to Texas.
The Connemara Conservancy was founded in 1981 with an initial gift of 72 acres by Frances (Montgomery) Williams.
Concerned with the almost unstoppable urban sprawl surrounding her family's land on the border of Allen and Plano, she wanted to ensure that future generations would have the opportunity to experience and understand Texas as it was. She was a woman ahead of her time. Today Connemara is one of over 40 land trusts working to preserve natural lands throughout Texas. It is the only regional land trust focusing solely on North Texas preservation.
Connemara Meadow Preserve, known simply as the Meadow, is an open window to the environment, and each year thousands of students, teachers and families visit to participate in nature walks and marvel at the flora and fauna of its four habitat areas.
Over the past decade, Texas has lost more acres of open space to development than any other state. Connemara Conservancy is dedicated to helping landowners, local governments and forwardthinking developers save important remaining landscapes. Your support will help these efforts.
For information: 214.351.0990 or www.connemaraconservancy.org
KICKING HUNGER WITH THE TASTE OF THE NFL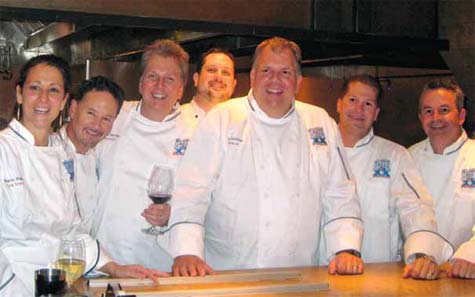 Fantasy Team Gears Up For Local Dinner Series
As the countdown continues to the first-ever North Texas Super Bowl, chef Kent Rathbun and a star-studded group of local chefs are hosting their Taste of the NFL Dinner Series throughout the football season. The goal: to raise a Texas-sized amount of money for the North Texas and Tarrant Area Food Banks.
The ten-dinner local series is occurring in advance of the Taste of the NFL national event, known as The Party With A Purpose©, which will be at the Fort Worth Convention Center on February 5, the eve of the Super Bowl.
The Party, featuring leading chefs and former football greats from the league's thirty-two host cities, will help fund food banks throughout the country.
Chef Rathbun has represented the Dallas Cowboys at Taste of the NFL events for over 10 years. When he heard that the Super Bowl was coming to North Texas, he decided that a pre-event dinner series would create an additional way to raise money and awareness. "These dinners will directly benefit the North Texas and Tarrant Area Food Banks," said Rathbun, "and provide a great venue for area football fans and foodies to mingle with Dallas Cowboy stars as well as some of our region's top chefs."
The Taste of the NFL Dinner Series will be hosted by the following North Texas chefs: Sharon Hage (York Street) on Kicking Hunger with the taste of the NFL Fantasy Team Gears Up For Local Dinner Series September 13, Jon Bonnell (Bonnell's) on September 27, David Holben (Del Frisco's) on October 8, Brian Olenjack (Olenjack's Grille) on October 10, Tim Love (Lonesome Dove) on October 17, Stephan Pyles (Stephan Pyles) on October 21, Dean Fearing (Fearing's) on October 28, Blaine Staniford (Grace) on November 4, Michael Thomson (Michael's) on November 7, Kent Rathbun (Abacus) on November 8 and Grady Spears (Grady's) on November 14.
Tickets are available for $125 per person per event and reservations can be made through individual restaurants. Dates are subject to change.
Edible Dallas & Fort Worth is a quarterly local foods magazine that promotes the abundance of local foods in Dallas, Fort Worth and 34 North Texas counties. We celebrate the family farmers, wine makers, food artisans, chefs and other food-related businesses for their dedication to using the highest quality, fresh, seasonal foods and ingredients.