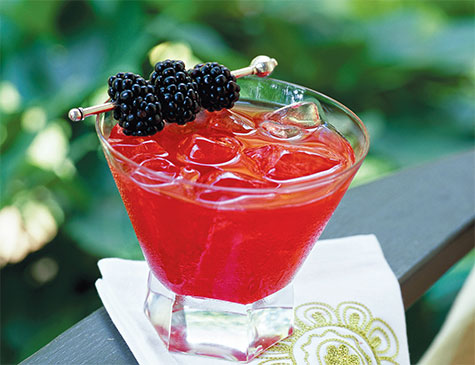 Like an unexpected southern breeze, an icy summer cocktail offers a welcome respite from the day's withering swelter. Whether you're lazing in a front porch swing or dangling your feet off a lakeside dock, the following drinks—featuring local fruits and berries—are certain to refresh. For more ideas on entertaining with a Southern flair, look for Denise Gee's Porch Parties or her Southern Cocktails. For the lowdown on Texas-inspired highballs, grab a copy of David Alan's Tipsy Texan: Spirits and Cocktails from the Lone Star State.
RECIPES
Beer-Battered String Beans With Righteous Rémoulade Sauce
Edible Dallas & Fort Worth is a quarterly local foods magazine that promotes the abundance of local foods in Dallas, Fort Worth and 34 North Texas counties. We celebrate the family farmers, wine makers, food artisans, chefs and other food-related businesses for their dedication to using the highest quality, fresh, seasonal foods and ingredients.