Cold-Pressed for Success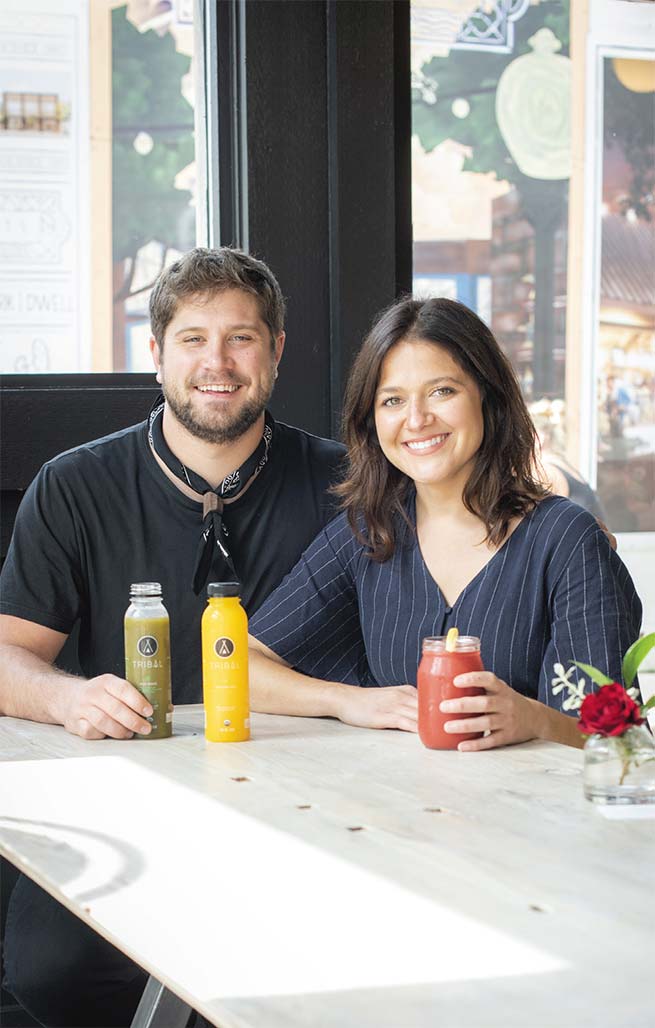 Photo credit: Teresa Rafidi
When Hailey Nutt and Brenton Phillips first dreamed up Tribal in 2014, they were thinking café. But their cold-pressed juice line wound up coming first after they partnered with Southern Methodist University to create Pony Up, a healthier, juice substitute for sports drinks. (When the duo split from SMU, they renamed the formula Pony Ride.) Part of their success has come from sourcing local produce for their juices. "We are part of Good Local [farmers markets]," Nutt says, "and we use a lot of (those) vendors." Less well known is the real tribal connection. "I am Chickasaw," Nutt says, and Tribal supplies the Chickasaw Nation Medical Center in Ada, Okla. But even with great success—from the shelves of Central Market to Cedars Woodfire Grill at the Cooper Aerobics Center— they still yearned for a restaurant. "The neighborhood that called to us was Bishop Arts," Nutt says. A space finally opened up a year ago for Tribal the café. "We brand through juice, but we do more than juice," she says. "We offer food and cold-pressed (juice) cocktails." Which makes for super nutrient-dense, happy-hour imbibing. What's not to love?
Meet a Real 'Pecan-trepreneur'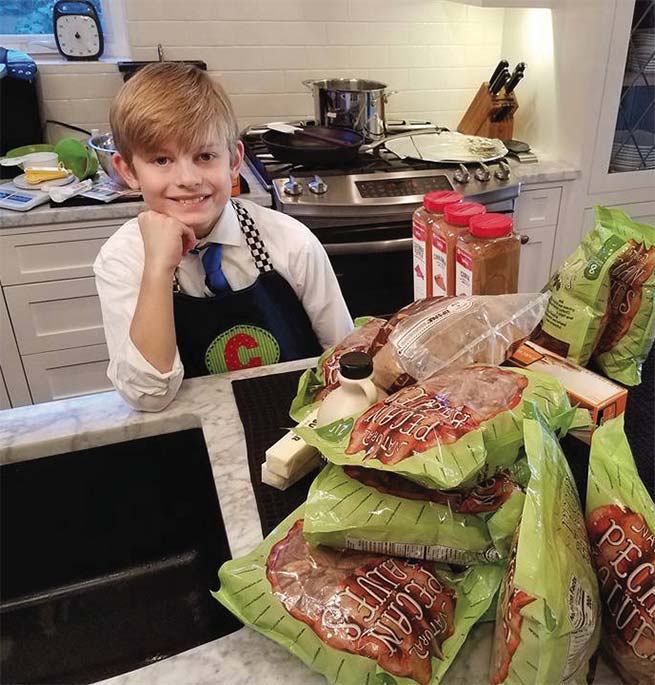 Photo courtesy of Dr. Chuck Kobdish
With hair slicked to the side and dressed for success in blue blazer and slacks, 11-year-old "pecan-trepreneur" Charlie Kobdish stepped right up to the lectern at an East Dallas Exchange Club meeting last month to talk about his spiced-pecan business. The poised sixth-grader looked like he'd been doing it all his young life. But he only started making and selling Charlie's Treats a year ago, when he was a wee lad of 10. "I told my parents I wanted to start a business" to earn money, the keynote speaker explained, rather than do additional chores. So he began spicing and roasting small batches of Texas' state nut. "Last year, we made $2,500 in the three weeks before Christmas," he said. And already dad Chuck is scouting for a commercial kitchen in anticipation of this year's fall rush. Charlie's Treats come in four flavors: cinnamon-sugar (Charlie's favorite), maple pecan, traditional spice and savory HOT PECANte. Butter figures prominently in every recipe. The nuts are like a certain potato chip: Betcha can't eat just one. Charlie sells to corporate clients and retails to the rest of us at the Good Local White Rock Farmers Market. He also give 5 percent of sales to a local charity.
FB: Charlie's Treats—Kid Made, Kid Owned
Edible Dallas & Fort Worth is a quarterly local foods magazine that promotes the abundance of local foods in Dallas, Fort Worth and 34 North Texas counties. We celebrate the family farmers, wine makers, food artisans, chefs and other food-related businesses for their dedication to using the highest quality, fresh, seasonal foods and ingredients.