COOKING IN TUSCANY WITH PAULA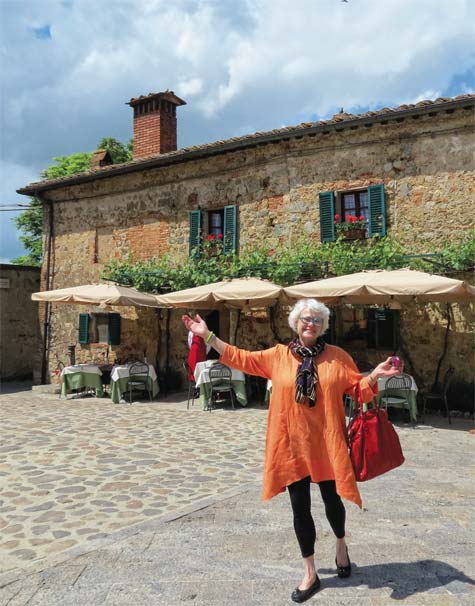 Cheese Maven Paula Lambert
One of the food movement's greatest heroines is Paula Lambert, a culinary and travel enthusiast who has been spearheading the artisan cheese movement since the early 80s. It was living in Italy during her youth that inspired the famous foodie to begin her Mozzarella Company. Paula has continued to travel worldwide, inspired by every trip. She has also been inspiring others with her seasonal cooking classes abroad. After nearly a decade in France, she has returned to Italy, a decision influenced by popular demand. Classes are held in a Tuscan villa in the Chianti region, and she encourages participants to immerse themselves in their surroundings by exploring local markets, vineyards and learning the unique ingredients of the region. They begin as strangers but soon become a connected group of friends. For Paula, it's a homecoming: "I just love showing people around Italy." For information on classes both in Dallas and Italy, go to www.mozzco.com.
DELICIOUS TRAVELS WITH
TEXAS TOAST CULINARY TOURS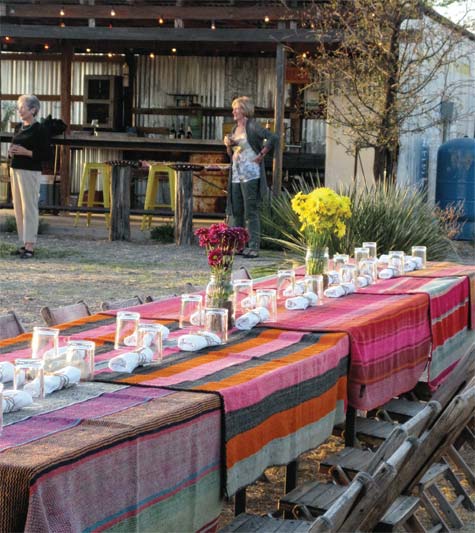 Photo by June Naylor
Fort Worth-based Texas Toast Culinary Tours offers a delicious kind of feeding frenzy. Among options, which are customized for private groups of family and friends or for corporate gatherings, are walking tours in restaurant-row areas of Dallas (think Bishop Arts District) or Fort Worth (Sundance Square or West Magnolia on the Near South Side); and driving tours to North Texas wineries. In addition, Texas Toast has enjoyed delectable success with its BBQ Bus Tours, which can be one or two days in length and include stops at renowned Central Texas smokehouses, such as Snow's, Kreuz Market, Louie Mueller's and Smitty's, as well as a side trip to Shiner, Texas, for cold brews at the source. The most popular of Texas Toast's outings is its Magical Marfa Tour, a five-day Big Bend eating adventure through the West Texas badlands. Tours and events are organized and directed by award-winning travel journalist, food writer and cookbook author June Naylor, a sixth-generation Texan, and Cynthia Wahl, art director for 360 West and Fort Worth Foodie magazines. Together, the two blaze new trails in food adventures. www.texastoastculinarytours.com
CANE ROSSO'S IMPORTED OVEN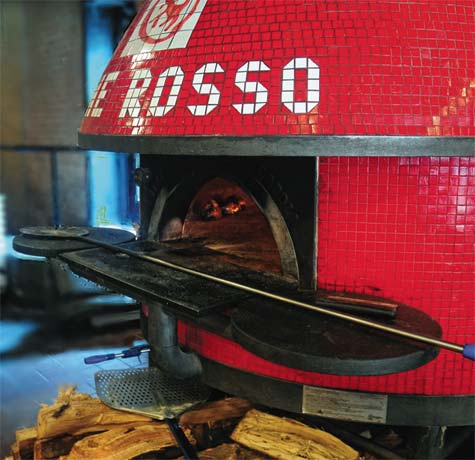 Photo by Tressa Vasquez
What's the secret behind Cane Rosso's famous pizzas? Besides the homemade mozzarella, the authentic Italian ingredients and the talents of chef Dino Santonicola, a certified Neapolitan-style pizza maker? It's the imported brick oven, handmade by third-generation oven builder Stefano Ferrara. The authentic gem made an arduous journey—traveling by boat from Naples to Houston and then by truck and finally, by forklift before it was settled in its Deep Ellum home. Restaurant owner Jay Jerrier discovered his love for Neapolitan pizza on his Italian honeymoon in 1995. Though his friends thought he'd hate Italian food, it was love at first bite. "Oh my God," he exclaimed. "This is the best pizza ever!" Little did he know that he'd be giving Dallasites that same experience 18 years later. To experience your own "Oh my God!" moment, stop by Cane Rosso's Deep Ellum restaurant, or their new White Rock location, to see what Jay, Dino and his brick beauty are cooking up. www.ilcanerosso.com
DRINKING WINE IN THE PINES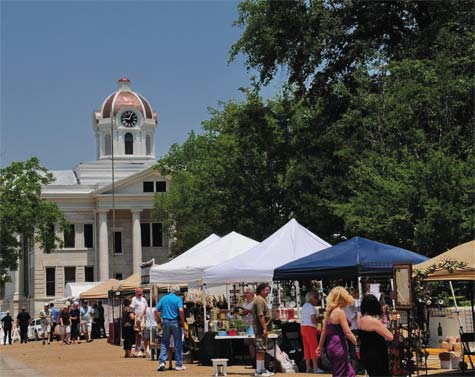 Photo by Main St. Mount Vernon
On October 25 and 26, celebrate Texas Wine Month at WINE IN THE PINES, an annual event in the East Texas town of Mount Vernon. On the town's picturesque plaza, enjoy vendors, artisanal foods, live music and a variety of Texas wines. Participating wineries represent everything from country stars to down home bars, from rustic farms to elegant charm. The event is organized by the Mount Vernon Main Street Alliance as part of its heritage tourism program. Main Street manager Carolyn Teague says, "We are pleased to bring wineries from across the state to Mount Vernon each fall. Not only are the wineries great, our vendors are top drawer, and we have all this fun on the prettiest little plaza in Texas." Bring your friends and enjoy a weekend of wine tasting—Texas style! www.mtvernonwine.com
THE CHIPOTLE FOOD FILM SERIES
PRESENTED BY EDFW
LEARNING AND TRAVELING THROUGH FILM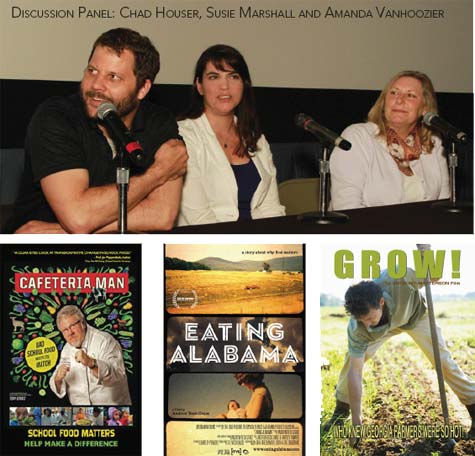 This past spring, Edible Dallas & Fort Worth traveled along with Chipotle Mexican Grill and a few hundred friends to several American destinations without leaving Dallas' Angelika Theater. The first stop was Alabama, where the film Eating Alabama featured the trials and rewards of eating exclusively inside the state's borders. GROW! brought 12 farms from Georgia to the spotlight, where future generations of farmers from all over the country and Canada are getting a hand up onto the farm from seasoned farmers wishing to pass the pitchfork. Next stop was Baltimore, Maryland, to meet chef Tony Geraci and his challenge to feed the city's public school kids anything but the usual, stagnant fare in Cafeteria Man. Finally, the film In Organic We Trust took us around the country to highlight the evolving "certified organic" program and its subsequent label. Local food industry faces including chefs, farmers, and food advocates discussed and moderated these wonderful films with the audience. Chipotle hosted the film series in part because they work hard to secure their ingredients with respect for the animals, environment and those who raise them. Look to our websites for future partnered events. www.chipotle.com; edibledfw.com
Edible Dallas & Fort Worth is a quarterly local foods magazine that promotes the abundance of local foods in Dallas, Fort Worth and 34 North Texas counties. We celebrate the family farmers, wine makers, food artisans, chefs and other food-related businesses for their dedication to using the highest quality, fresh, seasonal foods and ingredients.