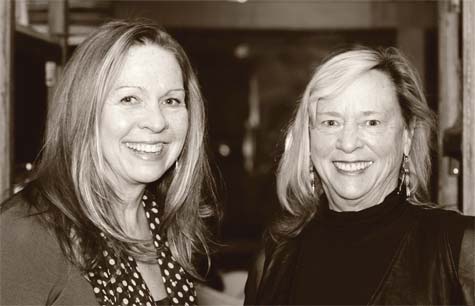 What is it about winter that brings out the inner chef in all of us? Do the shorter, colder days lead us into the kitchen? Or is it the holidays that compel us to dust off old recipes and fill our homes with the aromas of childhood? Perhaps, inspiration comes from those gorgeous cookbooks, which begin appearing as the gift -giving season approaches. The shelves hold some stunning ones this year, including—yes, our very own. We had no idea how beautiful our Edible Dallas & Fort Worth cookbook would be, and the response from our readers has been gratifying. Young and old, male and female, people of all stripes—everyone wants to bring REAL food back to the table.
In this issue, "The New Faces of Culinary Arts" underscores this fact. Behold, the fresh faces of the culinary students at Molina and Allen High Schools. Sponsors Ann Guffey and Jordan Swim teach this bright crop of aspiring chefs and restaurateurs. Thank you to writer Eve Hill-Agnus (herself a Dallas teacher) and photographer Margaret Wolf for this tale of two inspiring programs.
I adore coffee—the smell, the flavor, the way it zooms me into the day. On this front, writer David Hopkins and I have nothing in common (though he's awfully nice and a swell writer). "How I Learned to Love Tolerate Coffee" is David's tongue-in-cheek account of his quest to appreciate one of the world's most beloved beverages. Photographer Danny Fulgencio's cover shot of Kevin and Marta Sprague of Noble Coyote Coffee Roasters is one of my favorite EDFW photos of all time. His equally fabulous portraits of Tom Vincent, Texas Coffee School, and Jimmy Story and Garold LaRue of Avoca Coffee made it a tough decision.
While we're on the subject of warm, soothing drinks: did you know that North Texas has its very own bourbon whiskey? Thank you, Leonard Firestone, Troy Robertson and Rob Arnold of Fort Worth's Firestone & Robertson Distilling Co. Writer Julissa Treviño and photographers Matthew Rainwater and Danny Fulgencio tell us all about it in "Local Whiskey Worth The Wait." There's a lot of science that goes into this uniquely American spirit.
Don't miss Lauren McClure's account of Love Your Farmer Day and Lisa Orwig's story of her Slovenian grandmother's stuffed cabbage. And there are plenty of recipes, some with fresh Texas citrus; others from recently released cookbooks, perfect gift s for the foodie on your list.
In my office, there are disorganized stacks of recipes from every phase of my life, including a pile from my eighth-grade home economics class. Before the family arrives this Christmas, I'll drag out the whole mess and spread it willy-nilly across the kitchen counter, taking longer than necessary to find—my mother-in-law Margo's eggnog recipe, my mom Gloria's directions for making cornbread dressing and Grandma Swanson's hand-written recipe for Cincinnati chili. I'll stop and reread every food-stained note and reminisce. It's a ritual that ties me to both the past and the future. This year, I'll think about that eighth-grade girl who never dreamed a cookbook was in her future. To the young students of culinary arts: learn your lessons well and hold on to those recipes. The future is yours. Happy Holidays from Edible Dallas & Fort Worth!
– Terri & Nanci Taylor
Edible Dallas & Fort Worth is a quarterly local foods magazine that promotes the abundance of local foods in Dallas, Fort Worth and 34 North Texas counties. We celebrate the family farmers, wine makers, food artisans, chefs and other food-related businesses for their dedication to using the highest quality, fresh, seasonal foods and ingredients.