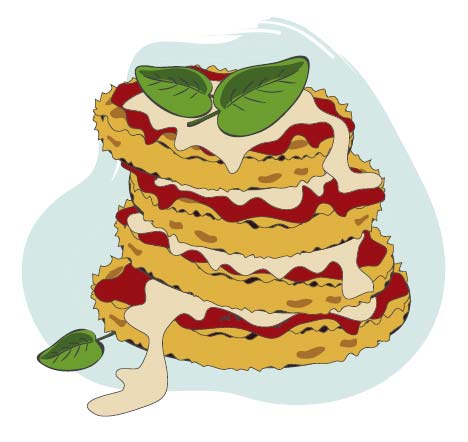 BREAD IT
Slice eggplant into rounds. Dip each round first into flour, then into a beaten egg, and then into breadcrumbs. Breaded slices can be either baked on a well-oiled sheet pan or pan-fried until golden brown and crispy. Eat as eggplant chips or layer with marinara sauce and mozzarella cheese into a classic eggplant parmesan.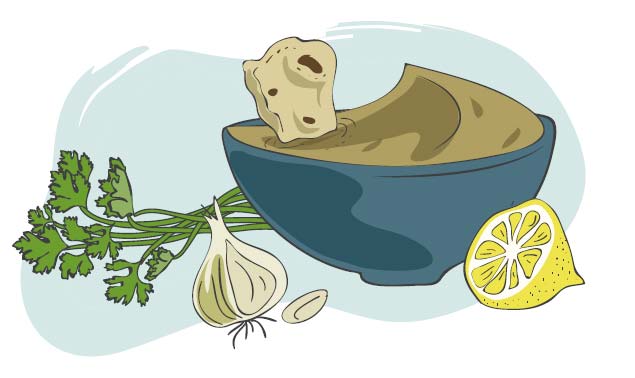 SPREAD IT
Bake whole eggplants at 400 degrees until soft and collapsed, about 45 minutes to an hour, depending on size. Let cool, remove skin, and mash flesh with olive oil, tahini, lemon juice, fresh herbs, and garlic. Serve as a dip or spread.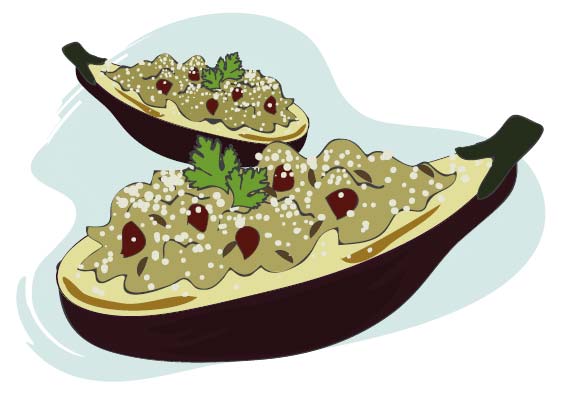 STUFF IT
Slice eggplants in half lengthwise, brush with olive oil, and bake in 375 degree oven until tender, about 25 minutes. Scoop out the flesh (leaving skin intact) and chop with herbs, cooked grains, toasted nuts and cheese. Divide the chopped mixture into the eggplant halves. Broil the stuffed halves until warmed through and crisp on top.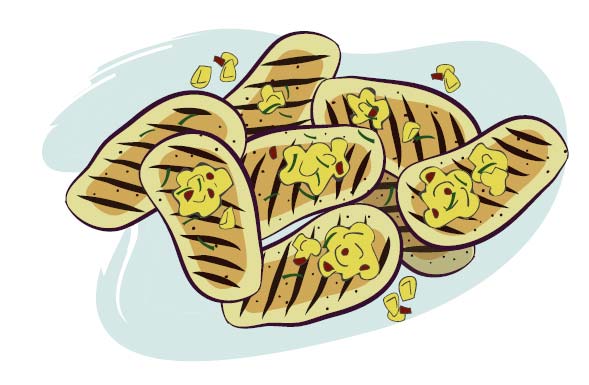 GRILL IT
Slice eggplant lengthwise into half-inch planks. Brush with olive oil, and season well with salt and pepper. Grill until grill marks appear on each side, about 2 to 3 minutes per side. Serve with mango salsa or pineapple relish.
Edible Dallas & Fort Worth is a quarterly local foods magazine that promotes the abundance of local foods in Dallas, Fort Worth and 34 North Texas counties. We celebrate the family farmers, wine makers, food artisans, chefs and other food-related businesses for their dedication to using the highest quality, fresh, seasonal foods and ingredients.