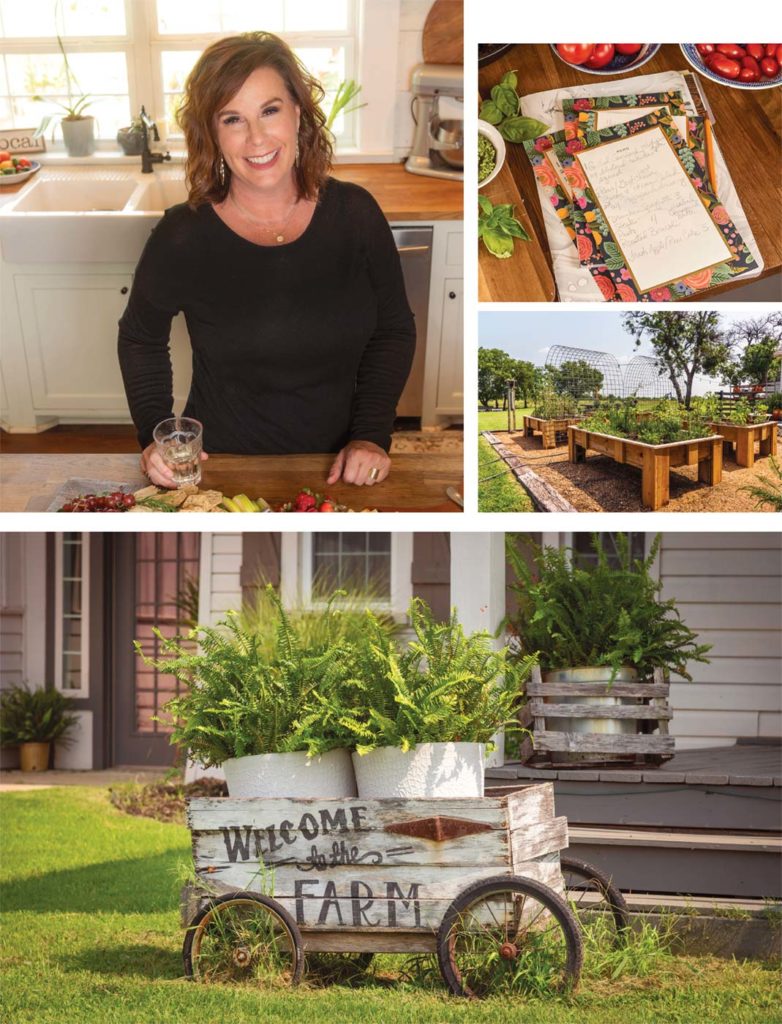 "We make everything ourselves from scratch from the garden —sauces, dressings, compound butter, tomato paste, pestos— thanks to my grandmother and all she taught me growing up in her kitchen," says Taylor.
Ten years ago, Taylor started a monthly farmers co-op box pickup at Bon Appetit Y'all in Sherman. The desire to connect people with their local food really blossomed in 2016 with her first farm-to-table dinner. She wanted to bring together all the things she loved into one unique dinner. The intimate experience of people connecting over good food, music and wine has kept diners coming back to these family-style gatherings where no one leaves a stranger.
The dinners take place at Taylor's venue, Old Quail Run Farm. Along with the dinners, the Farm hosts concerts, workshops, vintage barn sales, weddings and more.
"In my 20s, our family was on the road in a tour bus, playing music, trying to make it in Nashville. Country music has always been a huge deal. So of course, we had to bring country music to the table! These seasonal recipes I've put together were served one time, and that was at the very first dinner with country music, two years ago with Lee Roy Parnell."
SEASONAL MENU
Blistered Tomatoes and Squash with Whipped Feta
Pear, Goat Cheese and Bacon Salad
Red Zin Drunken Spaghetti
Cast Iron Skillet Steak with Herb Butter and Garlic Pesto
Fresh Fall Fruit Cake with Bourbon Caramel Sauce and Mascarpone Whip
JENNIFER'S LOCAL SOURCING TIPS:
River Creek Meats – Wagyu
SP Ranches – Pastured pork
K Bar K Meats – Chicken
Wesson Farms – Produce
R&B Farms – Produce
Overton School Farm – Honey, jellies
Jolly Acres Farms – Goat milk caramels
Killer Pecans – Candied pecans