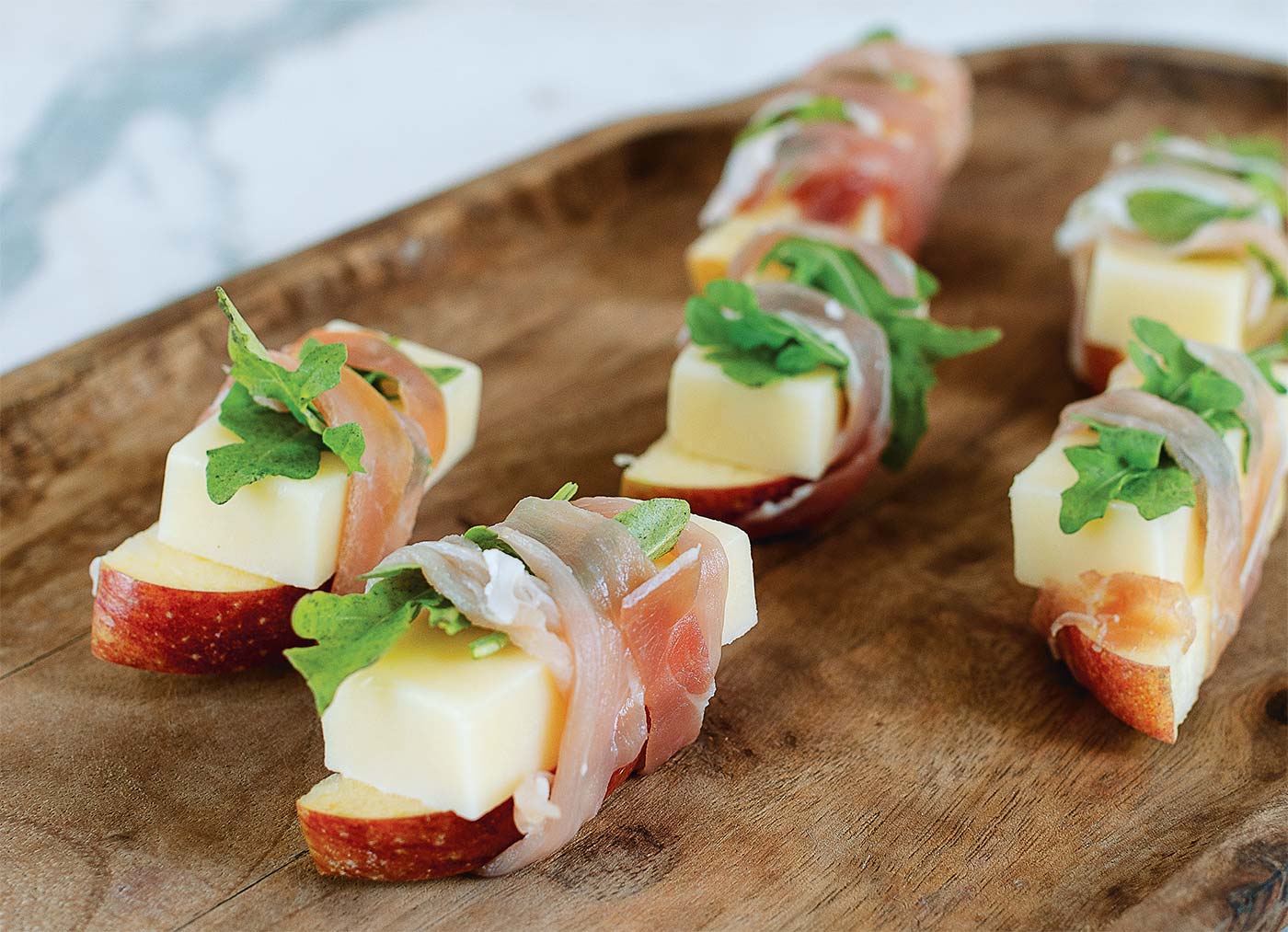 2–3 apples
8 ounces sharp white cheddar
1 bunch/package arugula
1 package/several slices
dry cured prosciutto
Use as many apples and cheddar slices as desired. One apple will make approximately 8 bites. Slice apples thinly, leaving on the skin for color. Slice cheddar cheese into ½-inch thick slices to fit on top of apple slices. Assemble by laying cheese onto apple slices, then arugula on top of the cheese. Wrap prosciutto around middle of apple, cheese and arugula. These can be kept in the fridge for up to 8 hours. Take out and let sit at room temperature for 15 minutes before serving.