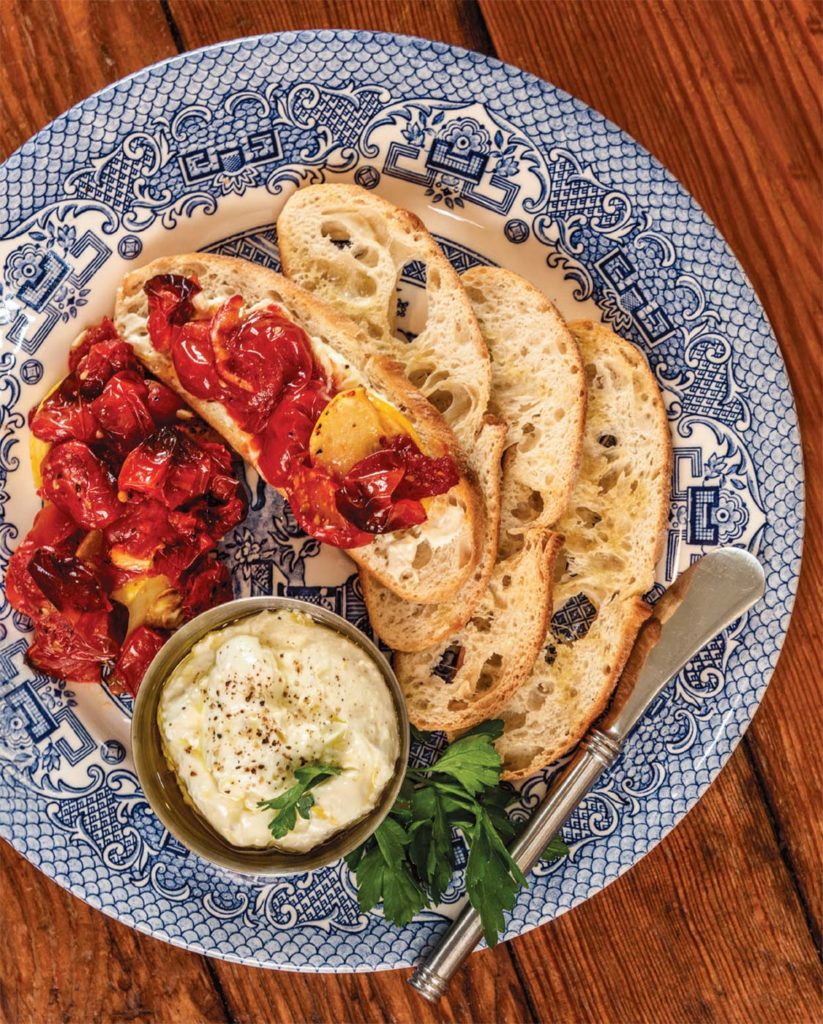 Makes 12-15 crostini
1 medium yellow squash
24 cherry tomatoes
5 tablespoons olive oil, divided
2 teaspoons garlic pepper
1 French baguette
2 teaspoons Italian seasoning
For the Whipped Feta:
8 ounces feta cheese
¼ cup cream cheese, cubed
¼ cup water
½ cup olive oil
Zest of 1 lemon
Salt and pepper to taste
2 tablespoons honey
Preheat the oven to 425°. Line a sheet pan with parchment paper. Quarter and cube the squash so the pieces are about the same size as the cherry tomatoes. In a medium bowl, toss the squash and tomatoes with 2 tablespoons of olive oil and garlic pepper. Spread on parchment paper. Roast for 7 minutes.
After you remove the roasted veggies, reduce oven heat to 350°. Slice the baguette into thin slices (about ½-inch thick, makes about 30). Brush with 2-3 tablespoons olive oil and season with Italian seasoning, if desired. Bake for 15 to 20 minutes, turning once.
For the Whipped Feta: In a food processor, combine feta, cream cheese, water and olive oil. Process 2 to 3 minutes. Add lemon zest, salt and pepper, and honey. Process 2 minutes longer. Can be made a day ahead.
To serve, smear each crostino with Whipped Feta, followed by a spoonful of blistered tomatoes and squash.