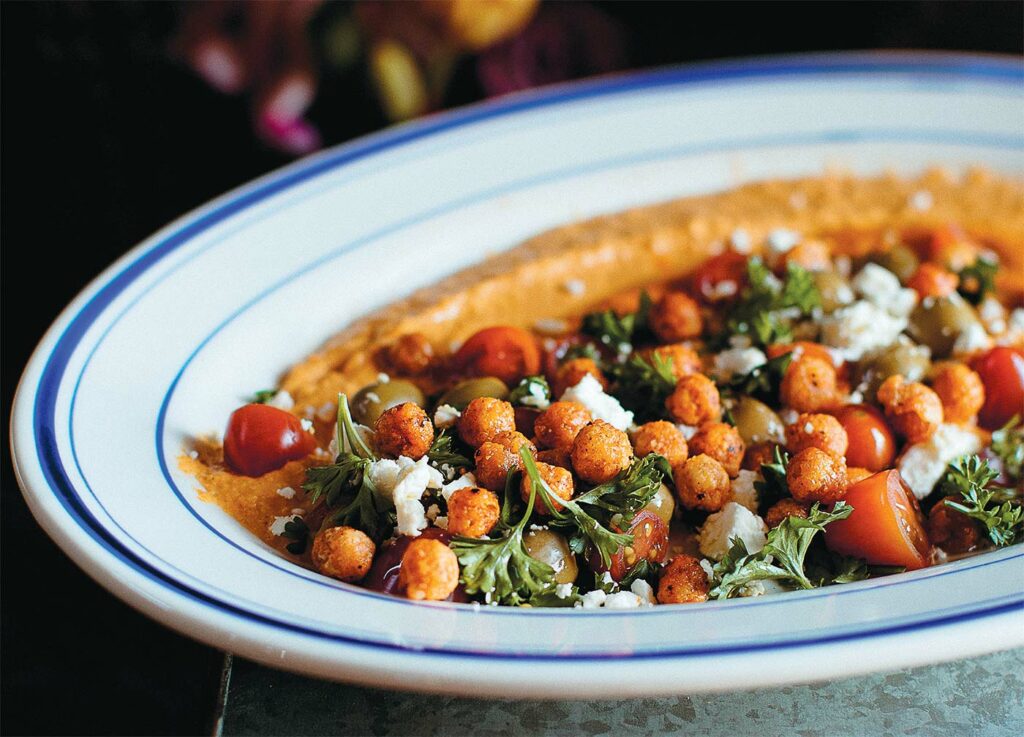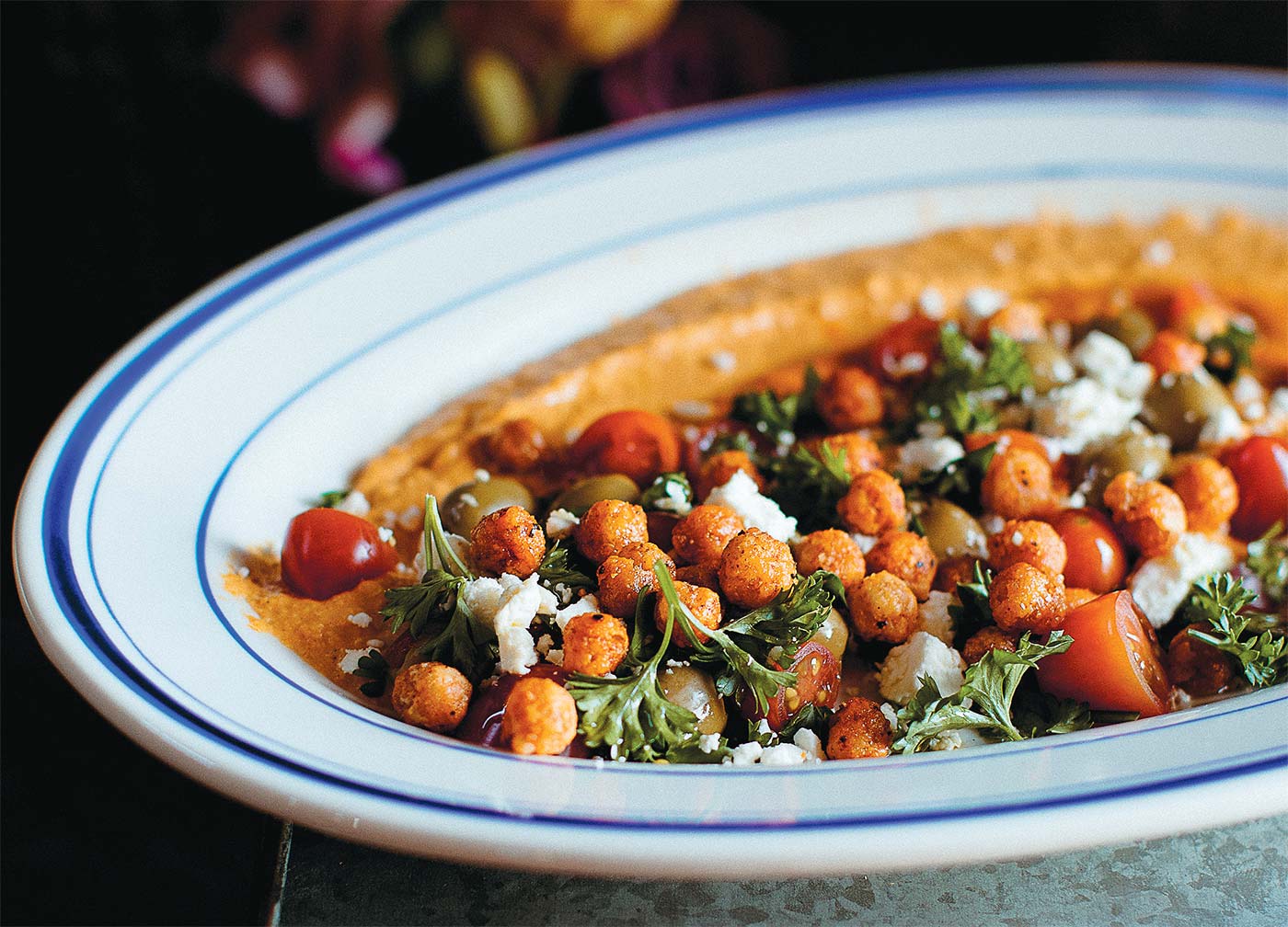 1/2 cup chickpea liquid
1/2 teaspoon salt
1 tablespoon Greek seasoning (usually a blend of dill, rosemary, garlic powder, onion powder, and black pepper)
1 1/2 tablespoons tahini
1 1/2 tablespoon lemon juice
2 tablespoons minced garlic
1 1/2 tablespoons olive oil
In a blender or food processor, blend all ingredients except the olive oil. Blend on high for 1 minute. Check consistency, scrape down, then blend on high for another minute. Slowly add the olive oil while blending. Spread hummus onto a platter.
TOP HUMMUS WITH:
Feta, crumbled
Kalamata olives, halved
Cherry tomatoes, halved
Fresh parsley, chopped
Roasted chickpeas (1 15-oz can)*
*Preheat oven to 400°F and line a baking sheet with parchment paper. Pat chickpeas dry, then transfer to a bowl.
Toss chickpeas with:
1/2 tablespoon chili powder
1 tablespoon olive oil
1/2 teaspoon garlic powder
1/2 teaspoon onion powder
1/2 teaspoon cumin
Salt/pepper
Bake chickpeas for 25–35 minutes. cool and put on hummus.