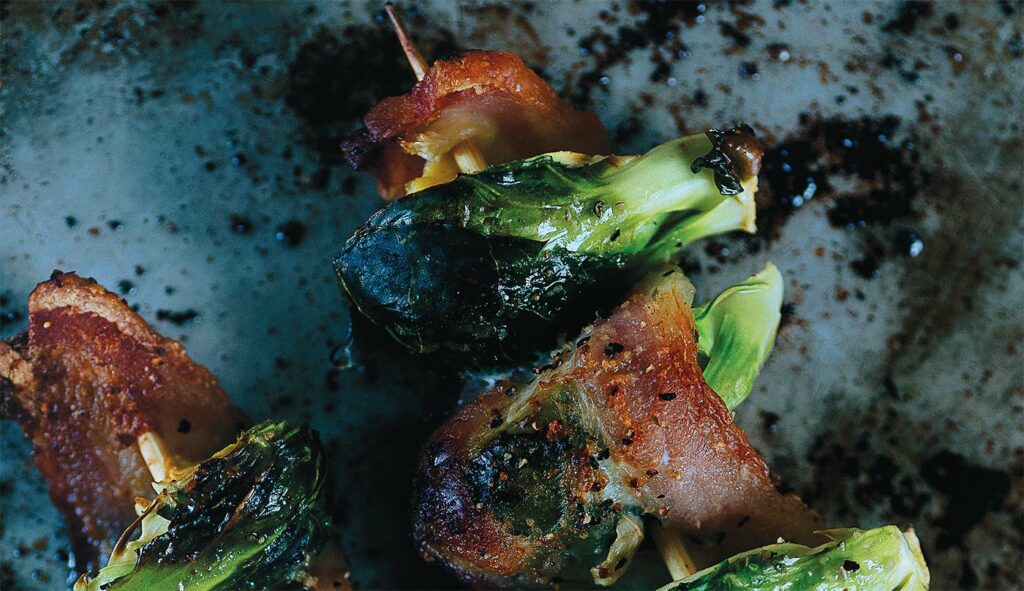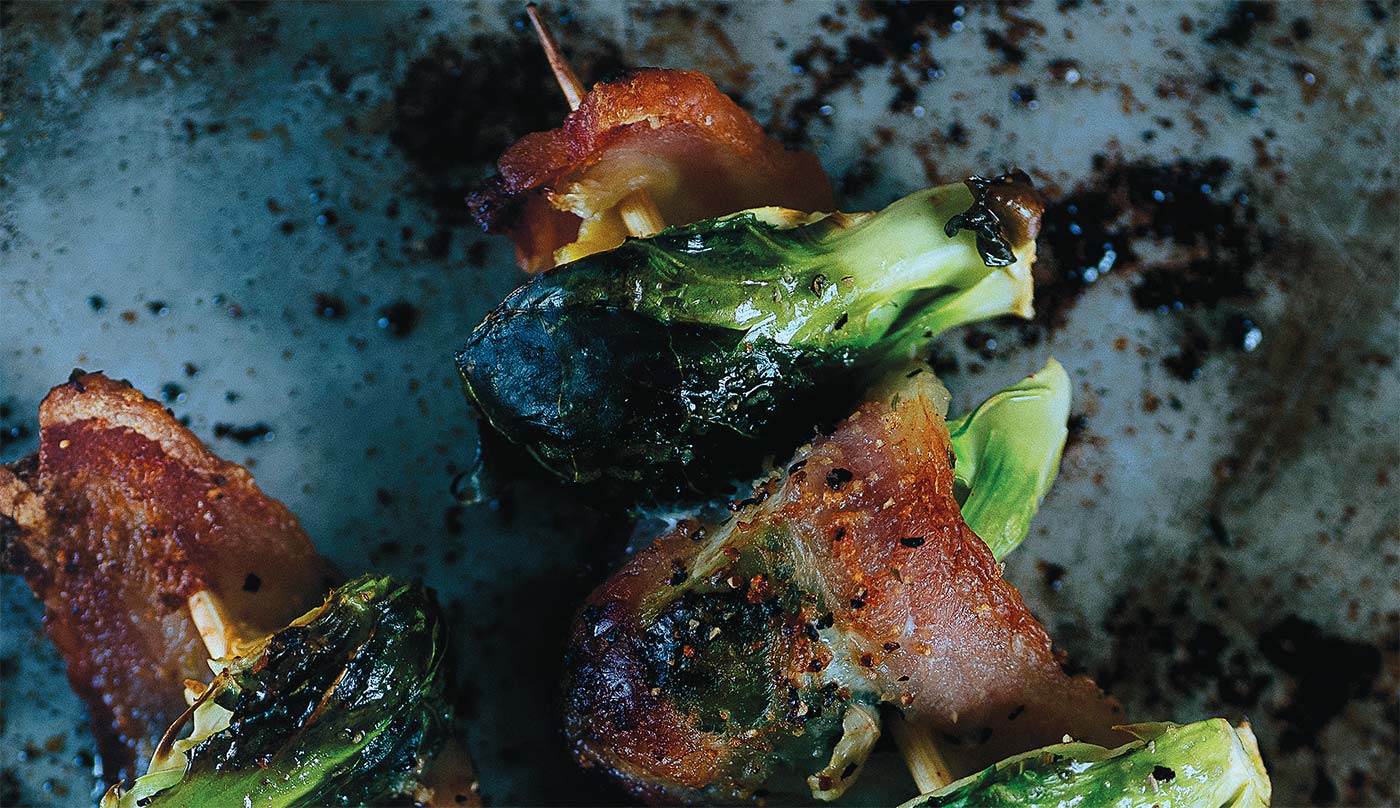 16 Brussels sprouts
8 slices bacon
2 tablespoons olive oil
1/4 teaspoon salt
1/4 teaspoon garlic pepper
1 tablespoon brown sugar
8 skewers
In a small bowl, whisk together the olive oil, brown sugar, salt, and garlic pepper.
Slice the Brussels sprouts in half lengthwise. Stick the end of a piece of bacon through the skewer, add a Brussels sprout half, and fold the bacon back over the Brussels sprout and onto the skewer. Repeat 3 more times, ending with bacon.
Brush olive oil and spices on both sides of the skewers. Bring grill to 350°F. Place skewers on grill and grill for 5 minutes on each side or until the bacon is crispy and Brussels sprouts charred.