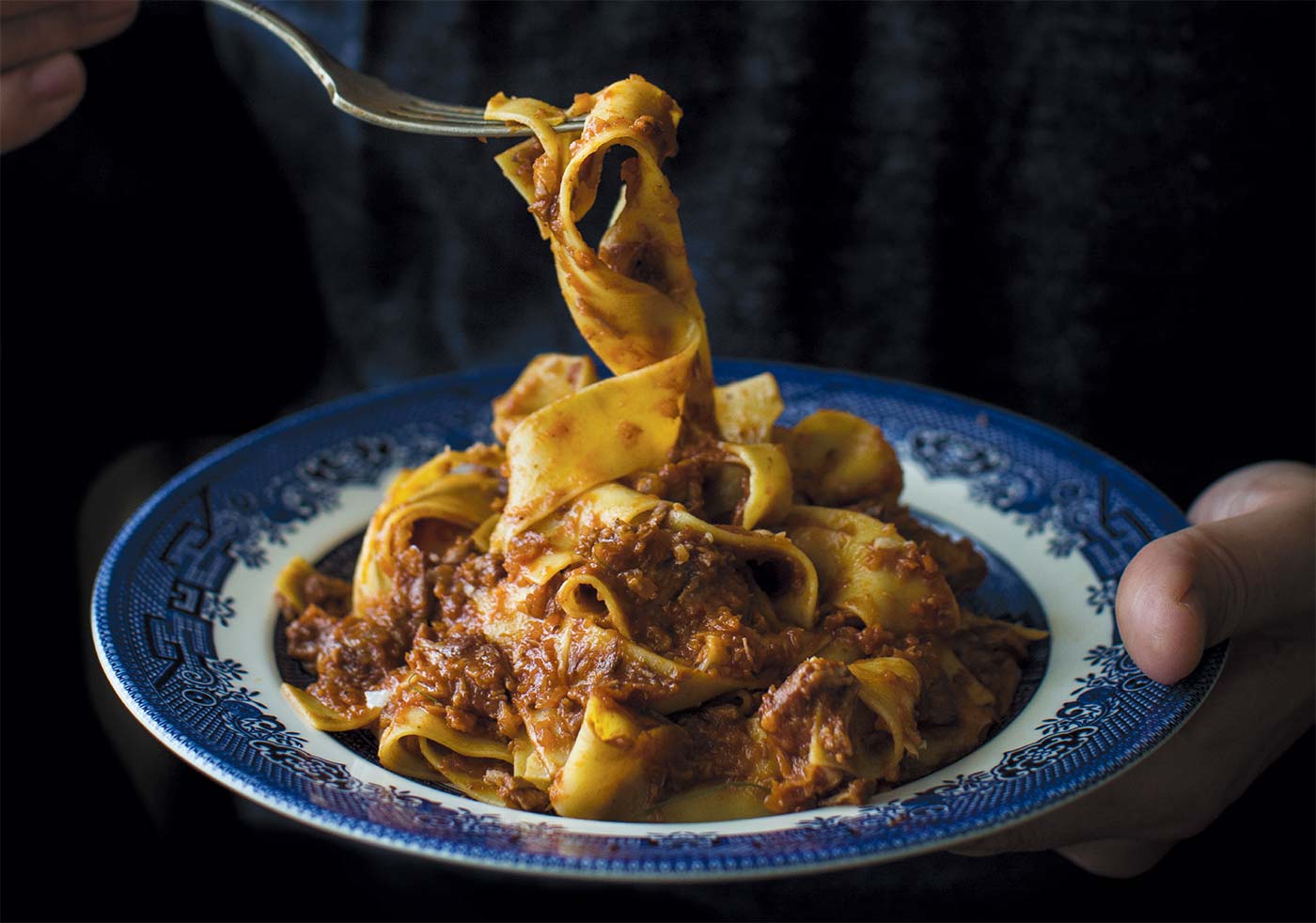 Around the globe, winter is the ultimate comfort food season. Expand your repertoire of soups, stews and other soul-warming bites with these international favorites from India, Italy, France, Korea and Mexico. If there's one thing we all have in common, it's our love of food.
RECIPES
Wild Boar Ragù
Recipe and Photo by Meredith Steele
Years ago in a small restaurant, I was served the best pasta I'd ever had in my life—a wild boar ragù over ribbons of pappardelle. I begged for the recipe, and, my luck, the Italian chef invited me into his kitchen. When I can't get wild boar from a hunt, I order it directly from Broken Arrow Ranch in Central Texas (brokenarrowranch.com) or use pork.
Gobi Fry
Recipe and Photo by Meredith Steele
Hailing from Northern India, Gobi Fry is an addictive dish featuring cauliflower florets fried in a light, flavorful batter of spices, ginger and garlic.
Pozole Verde
Recipe and Photo by Meredith Steele
On a cold winter night, a hot bowl of this flavorful Mexican soup with tender bits of chicken and hominy will comfort you to the core.
Kimchi-Jjigae
Recipe and Photo by Meredith Steele
Like chicken soup recipes, there are many different versions of this Korean classic stew, but the star of them all is kimchi.
Grapefruit Crème Brûlée
Recipe and Photo by Meredith Steele
Exquisitely decadent and famously French, crème brûlée is the sweetest of comfort foods. This version has a local twist—Texas grapefruit.
MEREDITH STEELE is a recipe developer, food writer, food photographer and author of InSockMonkeySlippers.com, an award winning family food blog celebrating creative and fresh foods. Her recipe development and photography company, MBS Recipe Development specializes in multimedia recipe development for commercial and small business who's clients include everyone from Ziploc® to small wineries. Meredith's work has been published online, in various print media, and has been nominated for the SAVEUR awards. She can also be found across the pond writing a monthly column for JamieOliver.com. When Meredith is not in the kitchen, she's roaming Dallas, Texas with her husband, curly-headed pixie of a daughter, and big floppy-eared dog.