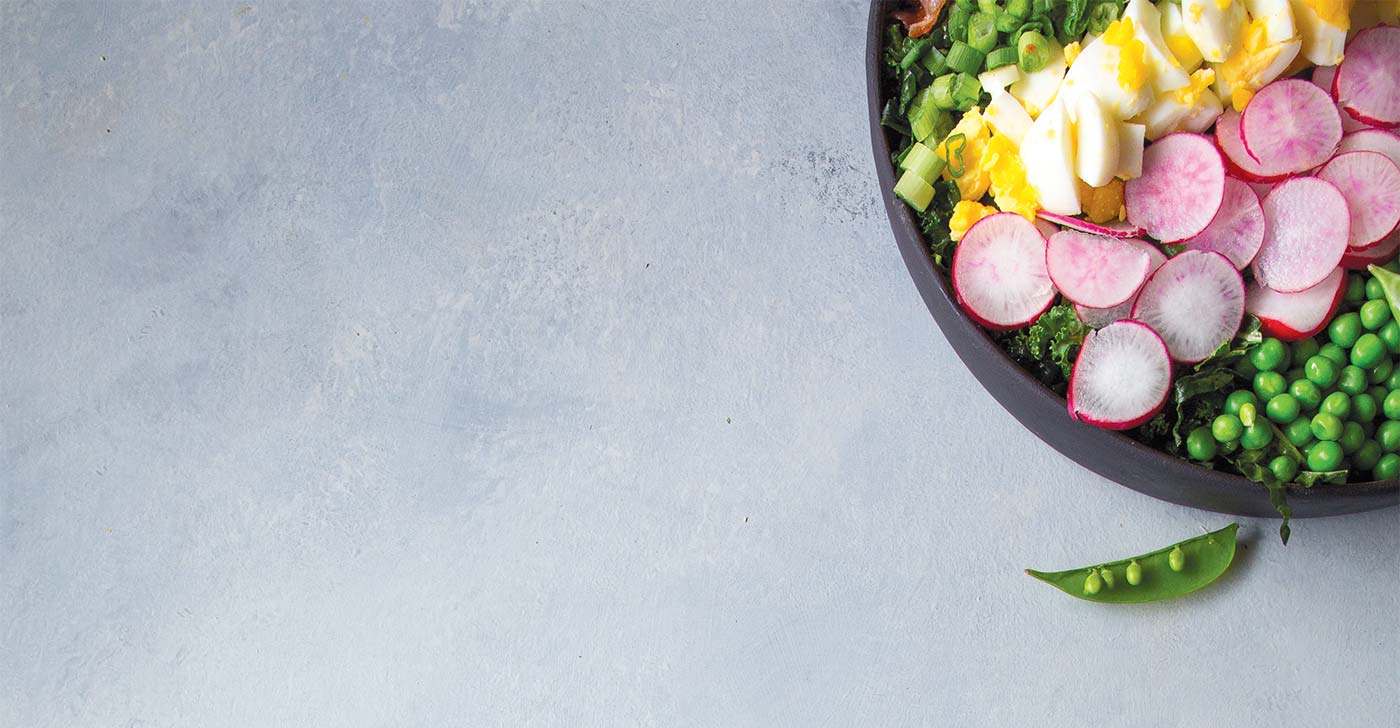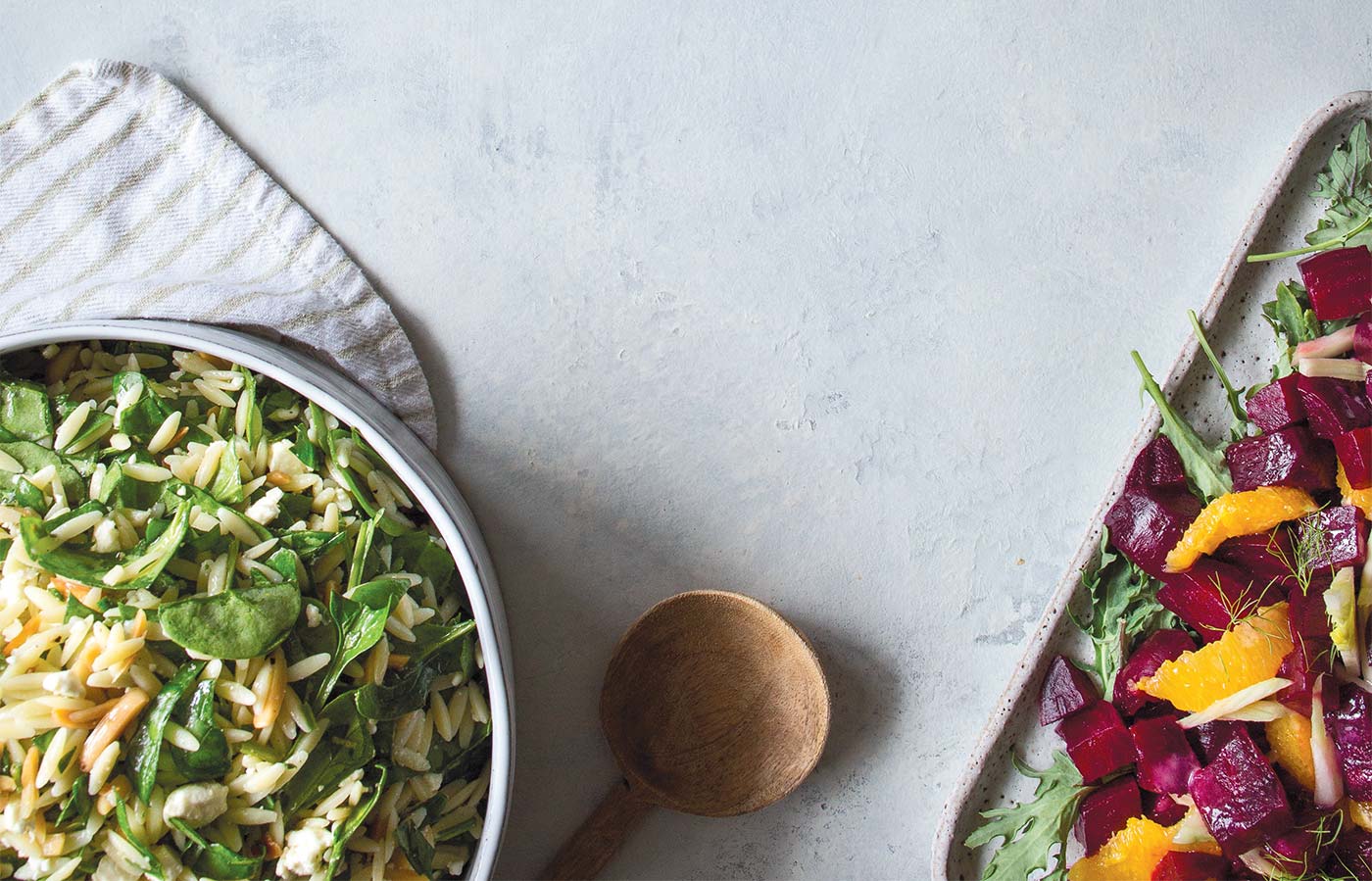 What better way to celebrate spring than with a garden party? The weather is absolutely beautiful as trees leaf out, flowers bloom and spring vegetables make their debut. Gather your friends together and enjoy the season's abundance with this light and simple menu full of fresh spring delights. You can make or prepare most of these dishes ahead of time. Serve with a floral iced tea, an herbal cocktail or even Champagne to make your party complete.
RECIPES
Roasted Beet and Fennel Salad
Recipe and Photo by Meredith Steele
This beet salad uses winter citrus to create a transition into spring. Sweet roasted beets, fennel and orange come together with a savory and lightly sweet white-wine vinaigrette.
Spinach and Feta Orzo Salad
Recipe and Photo by Meredith Steele
This zesty, make-ahead spring salad is simple to prepare and bursting with flavor.
Asparagus Tart
Recipe and Photo by Meredith Steele
Asparagus, the quintessential spring vegetable, shines in this delectable tart.
Spring Kale Salad with Green Goddess Dressing
Recipe and Photo by Meredith Steele
Inspired by the beloved Cobb salad, this kale salad has everything spring has to offer.
Strawberries and Mascarpone Cream
Recipe and Photo by Meredith Steele
This delicate but elegant spring dessert is easy to make for a crowd. You will need 8 (4-ounce) Mason jars or similar serving vessels.
MEREDITH STEELE is a recipe developer, food writer, food photographer and author of InSockMonkeySlippers.com, an award winning family food blog celebrating creative and fresh foods. Her recipe development and photography company, MBS Recipe Development specializes in multimedia recipe development for commercial and small business who's clients include everyone from Ziploc® to small wineries. Meredith's work has been published online, in various print media, and has been nominated for the SAVEUR awards. She can also be found across the pond writing a monthly column for JamieOliver.com. When Meredith is not in the kitchen, she's roaming Dallas, Texas with her husband, curly-headed pixie of a daughter, and big floppy-eared dog.