Photography: Melinda Ortley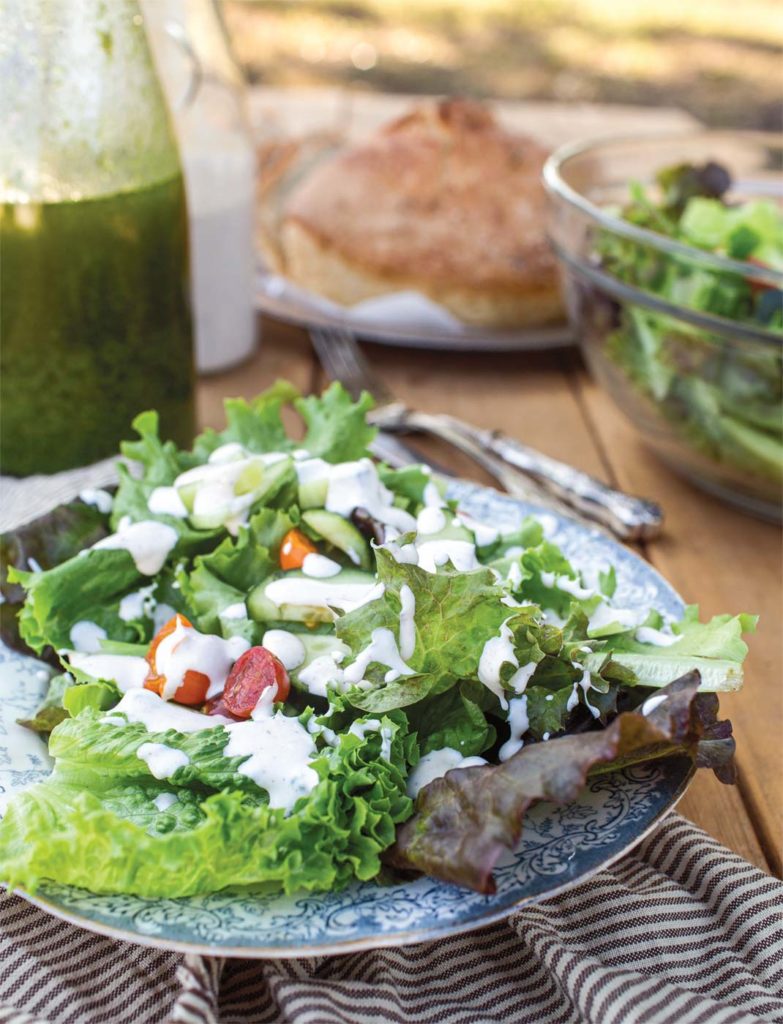 HOW A NORTH TEXAS FAMILY FARM IS MAKING SALAD THE MAIN COURSE
Grayson County is meat and potatoes country. It may not be the birthplace of chicken fried steak (food folklore points to Lamesa, Texas for that honor), but it could have been. This Oklahoma border county is where "Friday Night Lights" shine bright and if greens happen to hop on your plate, they are generally breaded and fried (okra) or covered in ranch and topped with a scant few tomatoes (the ole iceberg side salad).
But a sick child and a series of what-ifs led Aimee Atkinson-Dennis and her family to become lettuce farmers here and then open a food truck — and then a restaurant, where leafy greens take center stage. A play on words, Lettuce Indulge is a salad-centric eatery and juice bar located in Denison, Texas. The greens, vegetables and Wagyu beef (yes, they serve meat) are supplied by the family farm and homestead, Gentlesoll Farm.
Aimee's what-ifs are a family colloquialism. Even casually spoken, everyone knows when it's time to pull up their bootstraps and get to work. They've come to anticipate that an adventure, usually a new business or expansion, is just around the corner.
The prelude to Aimee's first what-if was seven years ago when her then 10-year old daughter, Gysleine, was diagnosed with polycystic ovarian syndrome. A doctor recommended surgery, but a naturopath suggested nutritional testing first. Working together, they discovered that severe food allergies were the driving force behind the disease. Overnight, everything changed for the family.
"My daughter learned how to read food labels at the age of 10. We were making bi-weekly trips to Whole Foods Market in Dallas to feed her. There's a misconception that in Grayson County we have constant access to a large network of farmers and fresh food. The reality is that our farmer's markets are seasonal."
Then came the what-if. What if they built a small greenhouse to grow enough vegetables to reduce the number of trips to Dallas? Focused on providing year-round nutrition for her family, Aimee signed up for a five-day immersive aquaponics course with Friendly Aquaponics. (Fun fact: Her classmate was Profound Foods owner, Jeff Bednar, who also started growing aquaponically and now focuses on hydroponic methods.)
Aquaponics is a farming method that involves fish and plants being grown together, no soil required. The waste from fish is converted directly into nitrates by surrounding bacteria. These nitrates are then used as food for the plants, referred to as the nitrogen cycle.
The nutritional value of vegetables grown aquaponically can be higher than vegetables grown in the ground, and since the water is cycled through the system, it's an environmentally friendly process.
Except for some nights of trying to work sick fish back to health, success came easily. In fact, a few fish from that initial stock are living their best lives in a display tank in the Lettuce Indulge dining room.
It wasn't long before the farm was producing more greens and tomatoes than the family could eat. What-if they opened a food truck, so others with allergies like Aimee's daughter had an option for eating out? What Aimee called a hobby business inadvertently filled a gap in the marketplace.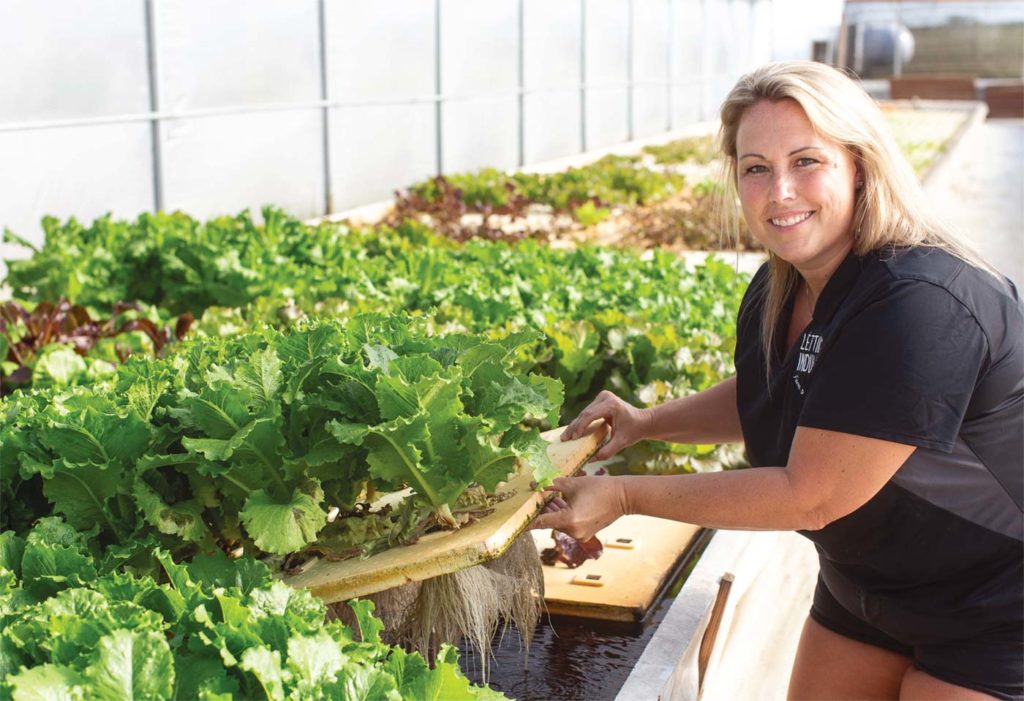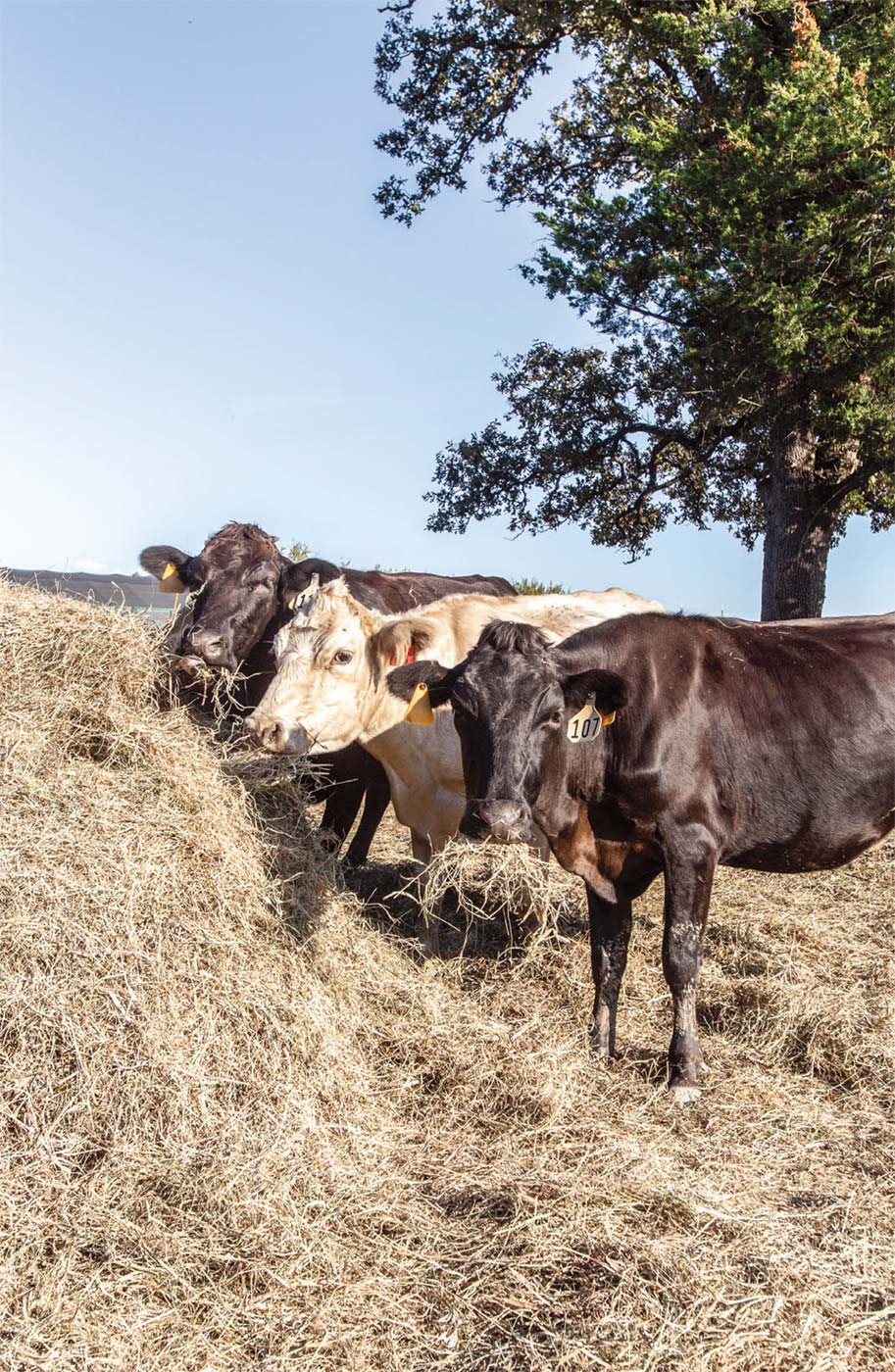 And when an opportunity to lease a brick and mortar space presented itself, another what-if was proposed to her family, with, again, everyone jumping on board. December will mark their one-year anniversary in Denison, in collaboration with CJ's Coffee Roasters & Cafe. A second Lettuce Indulge location will open in early 2022 in the Katy Depot on downtown Denison's historic Main Street.
Similar to the symbiotic relationship between fish and plants in the aquaponic cycle, Lettuce Indulge and Gentlesoll Farm are intrinsically linked. As the restaurant grows, the farm ramps up production. Aimee's husband and her father, Tim, work full time on the 200 acres, managing three aquaponic greenhouses (soon to be four) and a large herd of Wagyu cattle. They also sell beef directly to customers and at the Denison Farmers Market.
Hobby ranching was Tim's original plan for the land, but with his retirement properly hijacked, he happily puts his whole heart into producing high-quality Wagyu beef. His hobby now? At least twice a week, you can find him cast-iron cooking for his family on an open fire, just outside the cattle fence.
Almost every family member has a hand in the business. Aimee's son Hunter manages daily operations at Lettuce Indulge, and Gysleine, who the family confirms was "the reason for it all," spends her time in the kitchen creating new recipes. She's heading off to college next year to study nutrition. Aimee jokes that all relatives have their food handler's permit so she can call them up at a moment's notice. The littles, too young for an official job, are learning farm stewardship alongside Tim.
Education and outreach are central to their mission. Doctors from the local hospital refer patients, and Aimee serves as a board member for a mental health nonprofit. At the restaurant, when asked why an iceberg salad isn't on the menu, Hunter takes the opportunity to explain the abundance of nutrients found in the dark, leafy greens they serve and encourages customers to do their own research.
"Usually an entire family will come in together to accommodate one person with an allergy. The other members are skeptical, but they often end up becoming regulars."
— Hunter Principe, manager Lettuce Indulge
The same goes for discovering the health benefits associated with grassfed and Wagyu beef, and it really doesn't take much convincing. One bite and they've added another convert to the perpetually growing list who are happily trading in their side salad for a nutritious, leafy green main course.
Lettuce Indulge, located at 5101 Gateway Blvd. in Denison is open Monday-Saturday 5:30 am-9 pm. Signature salads are also offered as wraps or served with zucchini noodles. You can order Wagyu beef and aquaponic lettuce at gentlesollfarm.com, by calling Lettuce Indulge, or at the Denison Farmers Market.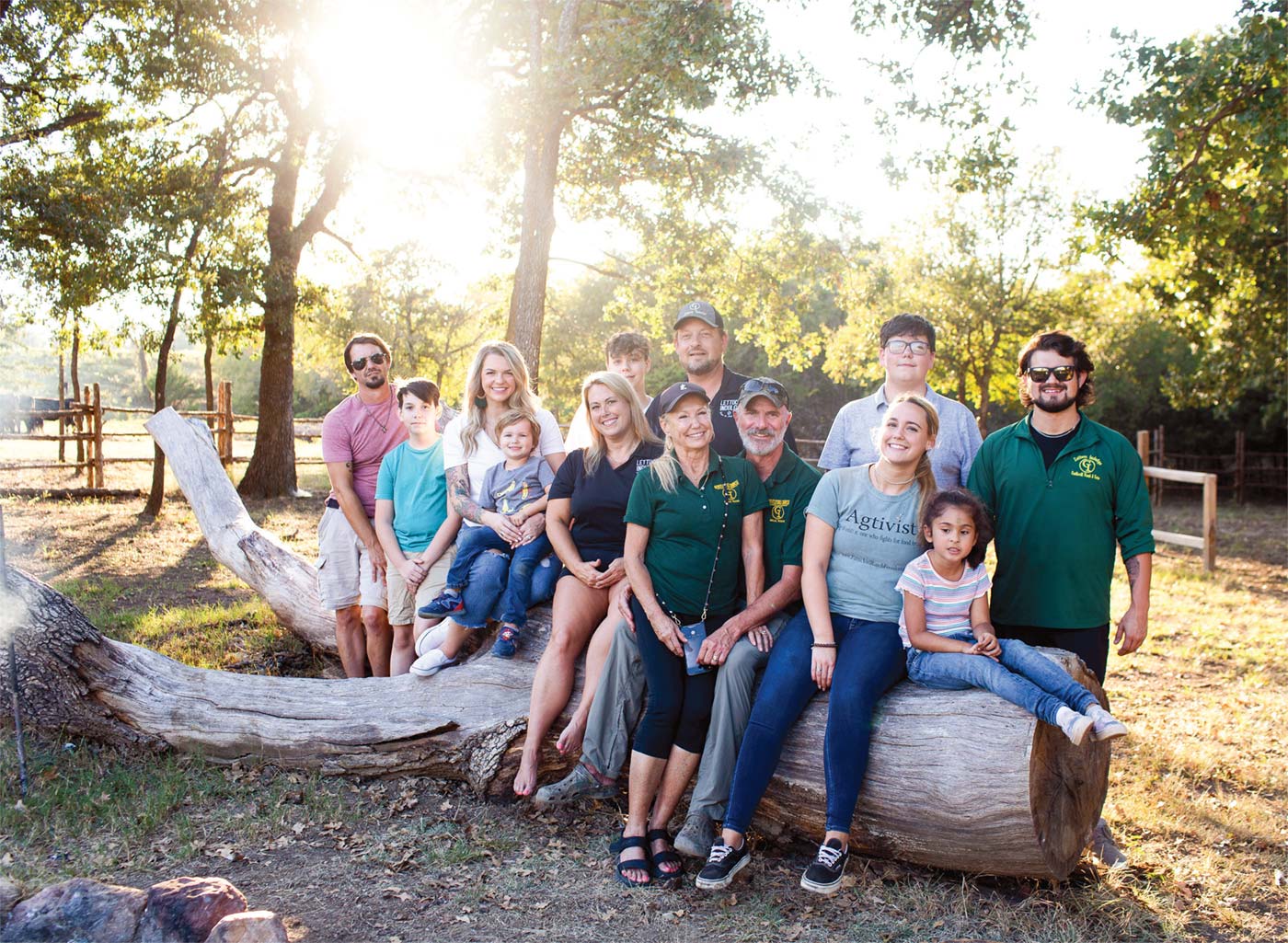 RECIPES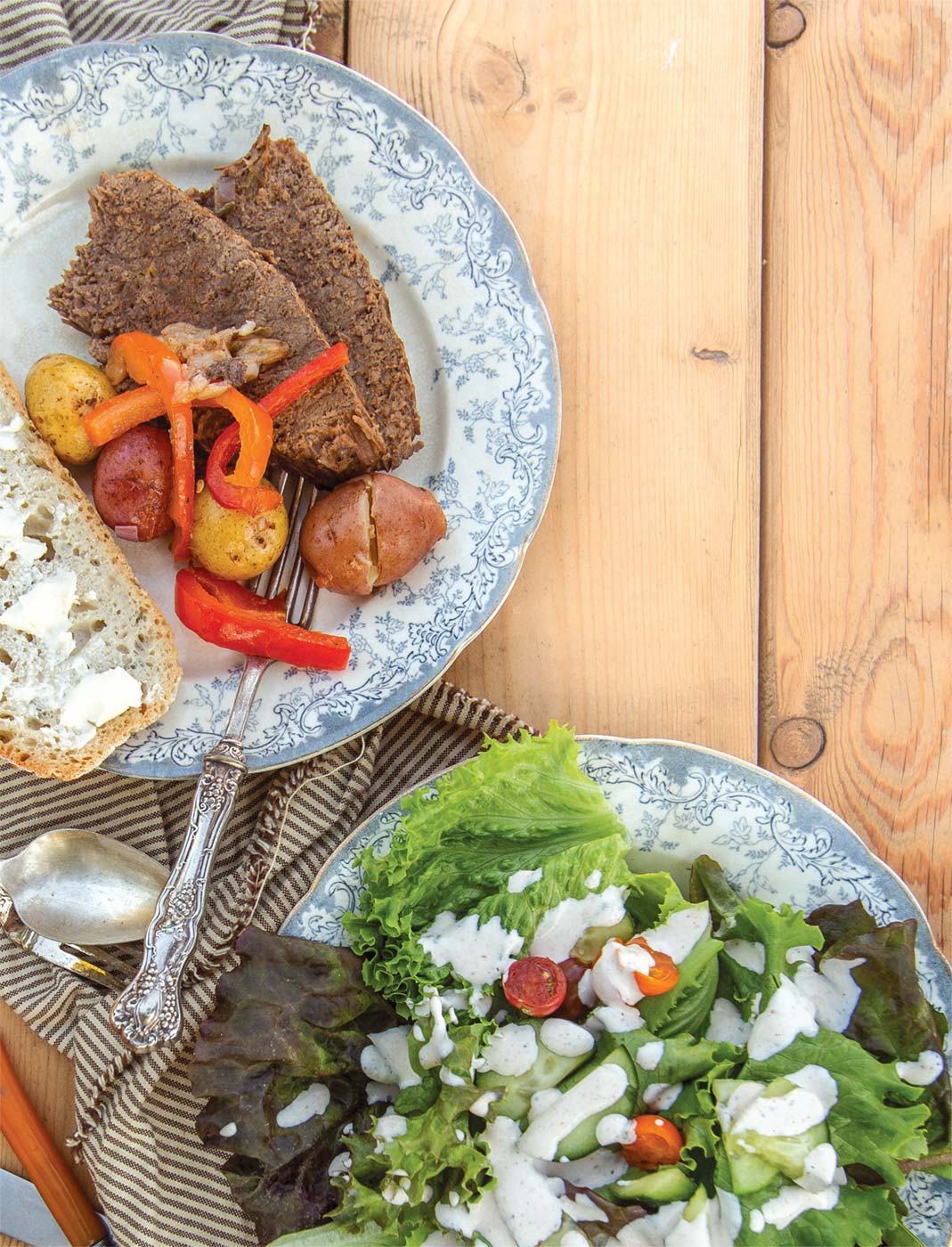 Camp Fire Roast
Recipes and Photography: Melinda Ortley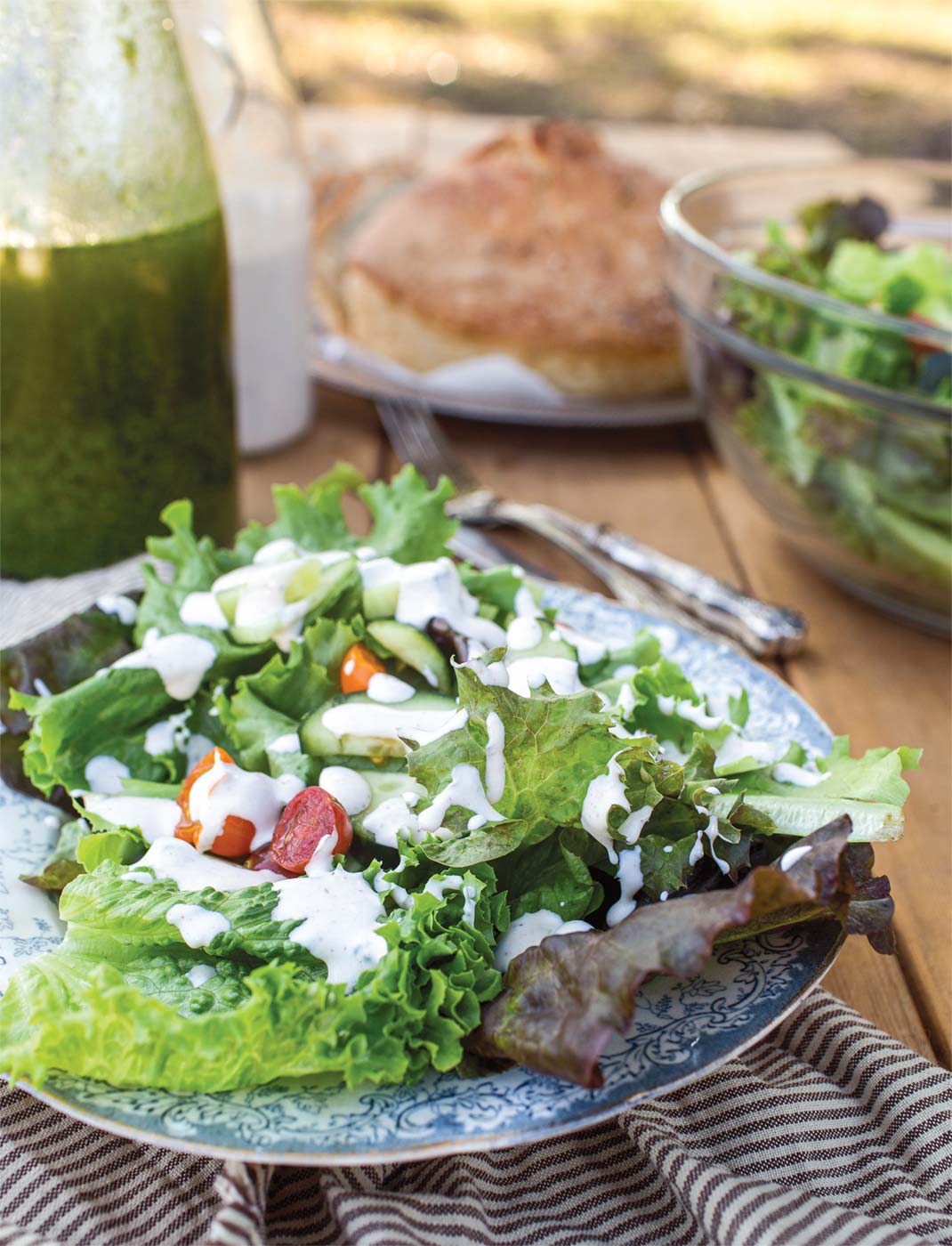 Lemon Basil Dressing
Recipes and Photography: Melinda Ortley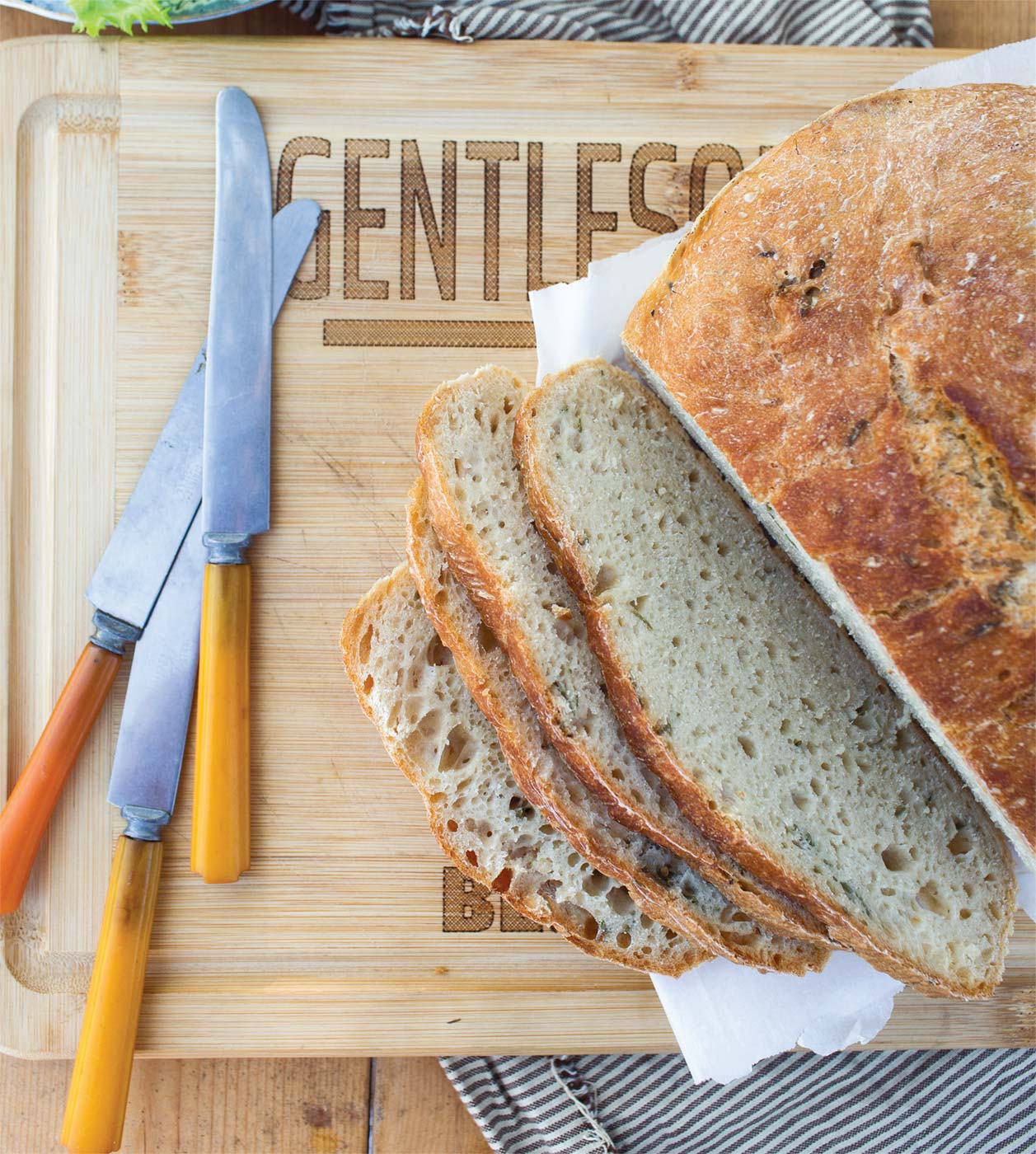 Dutch Oven Rosemary Bread
Recipes and Photography: Melinda Ortley
MELINDA ORTLEY is a Fine Art Photographer who believes that every image should stand alone as a work of art. Using the classic medium of film, her goal is to create vibrant, original images that go beyond her client's expectations, whether that client be a blushing bride, growing family, business owner or magazine editor. You can view her portfolio at www.melindamichelle.com.