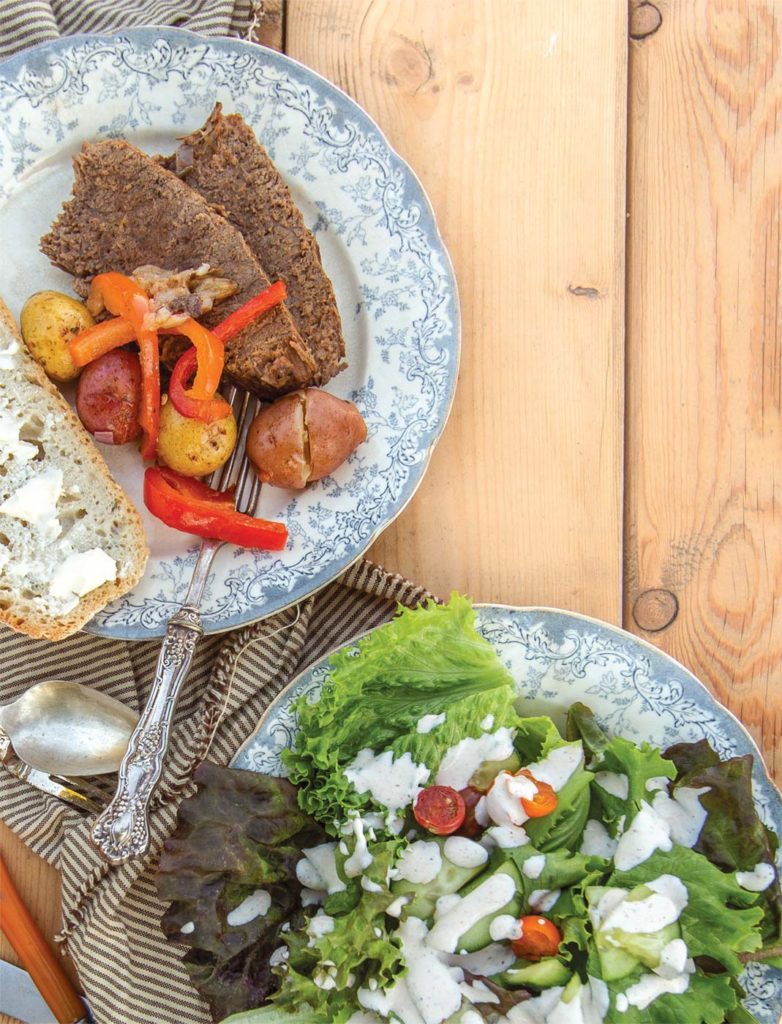 3-4 pound Wagyu chuck roast
Himalayan pink salt and cracked black pepper
1 red onion, sliced
2 garlic cloves, minced
10 small red potatoes, cut in half
16 ounces fresh salsa
6 ounces water
Start an outdoor open cook fire for this recipe.
Rub roast with salt and pepper, then place in castiron Dutch oven. Layer with red onion, garlic and cut red potatoes. Top off the pot with fresh salsa and water. Cook over the fire for 2 ½ hours; check roast often and add small amounts of water while cooking.
MELINDA ORTLEY is a Fine Art Photographer who believes that every image should stand alone as a work of art. Using the classic medium of film, her goal is to create vibrant, original images that go beyond her client's expectations, whether that client be a blushing bride, growing family, business owner or magazine editor. You can view her portfolio at www.melindamichelle.com.