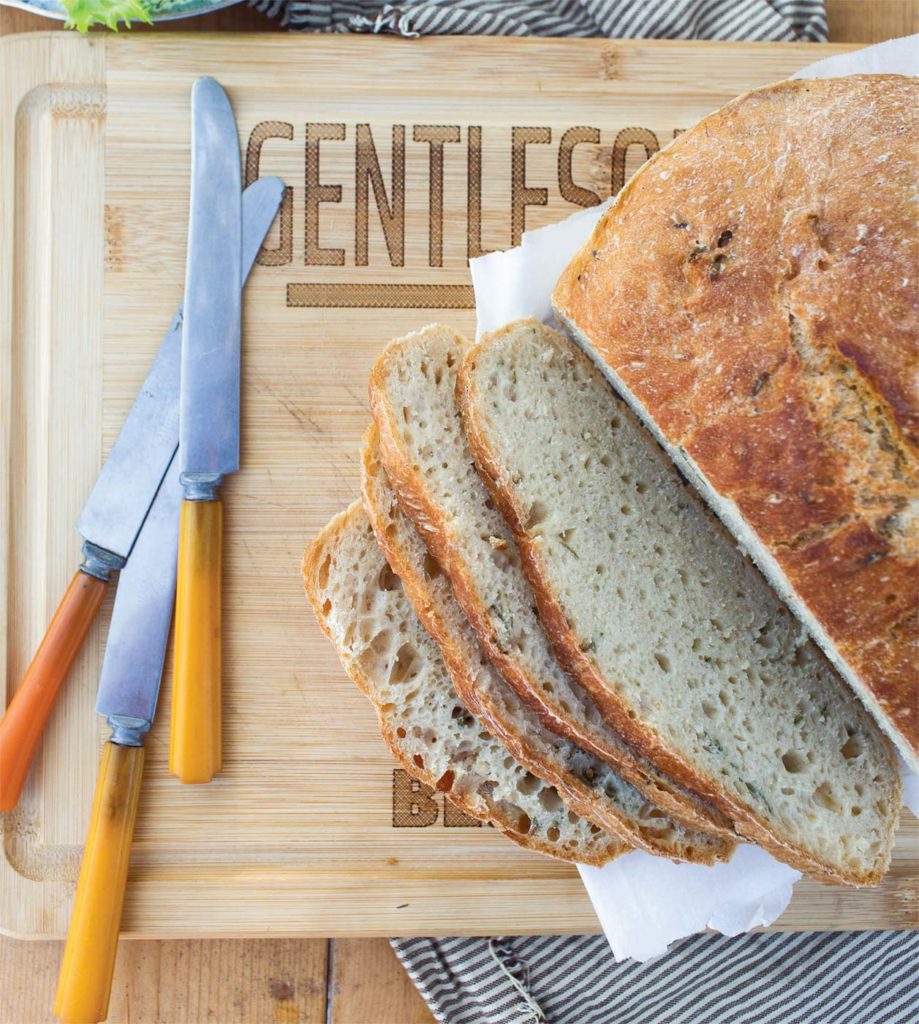 6 cups organic whole wheat flour
4 cups water
2 teaspoons instant yeast
2 teaspoons Himalayan pink salt
2 cloves garlic, minced
4 ounces fresh rosemary
Preheat oven to 400° F.
Mix all ingredients thoroughly in a bowl, then lightly cover and let rise for 12 hours.
Coat a Dutch oven with olive oil and warm in a 400° F oven. Place dough into warmed Dutch oven and cover with lid; cook 40 minutes. Remove lid and cook 20 minutes more to brown the crust.
Allow to cool on a cooling rack before slicing.
MELINDA ORTLEY is a Fine Art Photographer who believes that every image should stand alone as a work of art. Using the classic medium of film, her goal is to create vibrant, original images that go beyond her client's expectations, whether that client be a blushing bride, growing family, business owner or magazine editor. You can view her portfolio at www.melindamichelle.com.