For food lovers, nothing is so dear as a good cookbook. Even in the digital age, the look and feel of real paper pages hold deep and lasting pleasures no printout or laptop can match. A good cookbook also bears witness to how much it is loved in the form of accumulated stains and spots—something you'd never want on your laptop anyway. Here's a new collection of cookbooks with Texas connections.
TEXAS SEAFOOD: A COOKBOOK AND COMPREHENSIVE GUIDE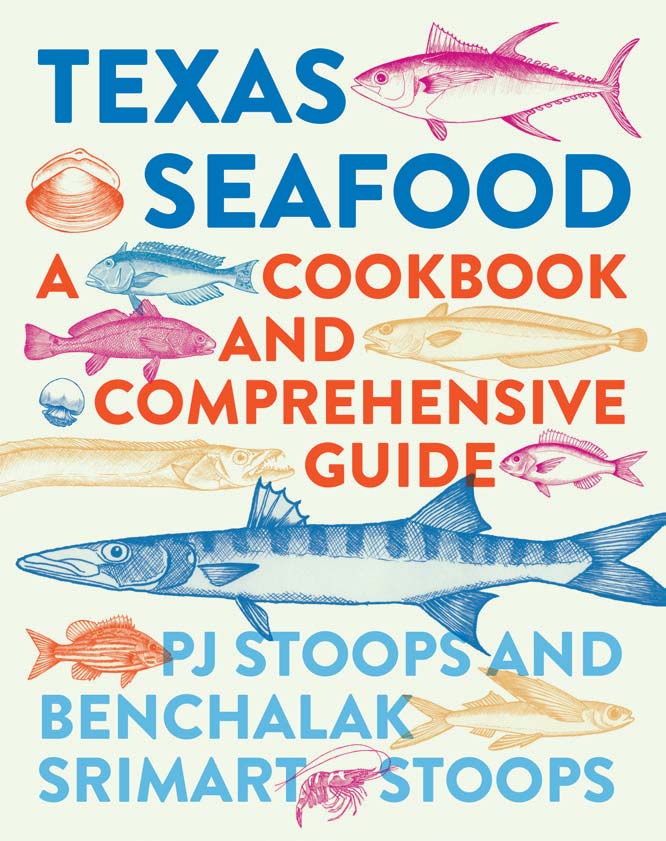 by PJ Stoops and Benchalak Srimart Stoops
(University of Texas Press, $35)
Comprehensive is right: This book details Gulf catch beyond typical favorites to include both bycatch—what the nets and lines bring up when commercial fishermen are mining for the likes of red snapper or shrimp—and what sports fishermen snag. Some you may never eat, but there's so much we all could be enjoying, rather than wasting, say these authors who have championed bycatch awareness for years. Like Triggerfish—with its shellfish-like, buttery flesh—or something as elusive and exotic as a Whitefin Sharksucker, even periwinkles, which are tiny edible snails. Much attention is given to useful detail, from careless thawing (ruinous to good fish) to shucking oysters. Then there are the recipes, from the Stoops' kitchen and the kitchens of their friends, many of whom are chefs. They range from basic bouillabaisse using Scorpionfish to Dog Snapper Tom Kha—covering a wealth of delicious ways with fish, often Thai-influenced, that may never have occurred to you. And here's a little fact bomb to drop at your next cocktail party: Most male (larger) Blue Crab are exported live from Texas waters to Maryland, to meet the demand there.
THE TEXAS TAILGATE COOKBOOK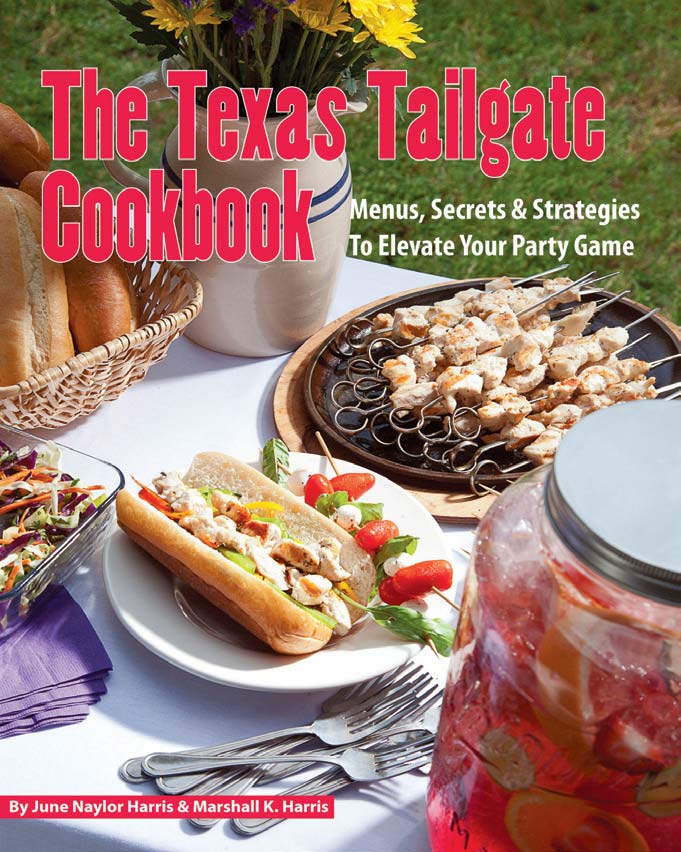 by June Naylor Harris and Marshall K. Harris
(Great Texas Line Press, $5.99)
What a smart little book detailing the ins and outs of tailgating, anchored to the Harrises' experience at Texas Christian University. They share eight menus, with tons of tips on local foodie ingredients, plus recipes that will travel far beyond the football stadium parking lot. Consider that there are two barbecue menus: Texas, with beef brisket, and Southern, with pulled pork. A chile con queso that walks the line between Velveeta and cheddar. And saucy chicken tinga stars in one of their tacos. Go ahead and buy these by the dozen. Perfect for stocking stuffers or hostess gifts. That is, excluding the one you keep for yourself.
THE DEFINED DISH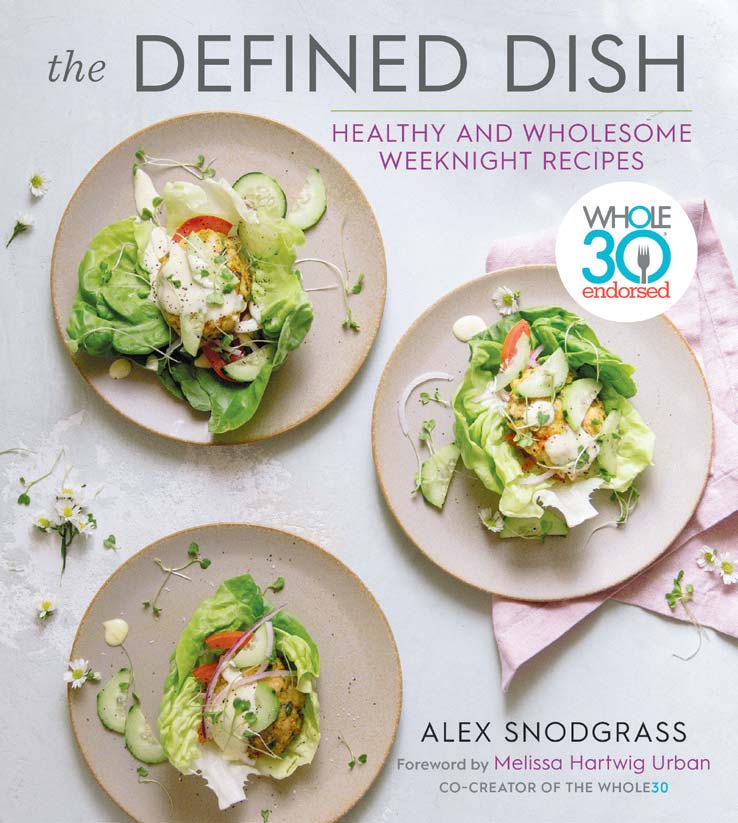 by Alex Snodgrass
(Houghton Mifflin Harcourt, $30)
The first cookbook for local blogger Alex Snodgrass is a spinoff of her award-winning blog of the same name. It's also No. 3 in the Whole30 endorsed cookbook series—so the recipes are either Whole30 diet compliant or close to it. Each recipe comes with a key that tells you if it's gluten-free, dairy-free, Paleo, Whole30 or grain-free. The dishes reflect many of our regional preferences, so there are whole chapters on Tex-Mex-y things, Southern-influenced dishes and Italian favorites (look closely and you'll see a couple of photos at Jimmy's Food Store). What a novel idea to use collard greens to wrap chicken "burritos." And her Cajun Crab Cakes with Remoulade look delish. So, too, her oven-cooked Crispy Okra Fries. But you'll have to wait a little for this gem. The release date is Dec. 31, just in time for New Year's resolutions.
INDIAN-ISH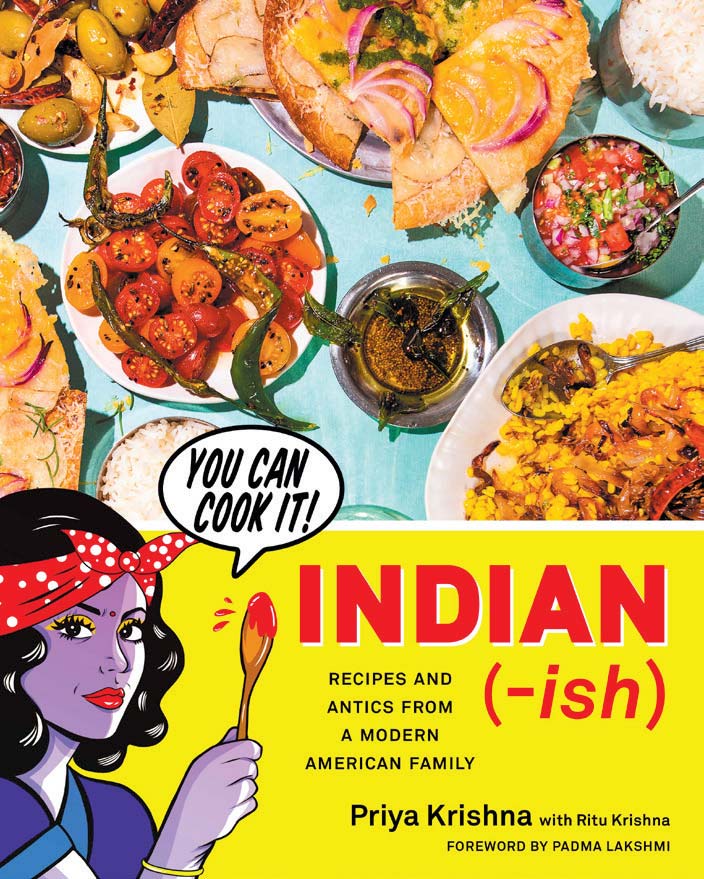 by Priya Krishna with Ritu Krishna
(Houghton Mifflin Harcourt, $28)
This delightful cookbook springs out of Dallas, where the author grew up. The mostly vegetarian recipes are the result of what happened when her mother's Indian roots reseeded, as it were, in not-so-Indian North Texas soil. Working mom Ritu was pulled between time constraints, yearning for familiar flavors and American children clamoring for spaghetti and pizza. So she developed her own hybrid Indian-American way of cooking. We love the idea of poblano peppers stuffed with Indian-spiced white beans. Also, using feta instead of paneer for the pureed spinach dish saag paneer. Yes, there's a different spice/seasoning vocabulary and the methods are one-off from typical American, but the Krishnas got this and you will, too: They make it easy. Even fun.
DON'T COUNT THE TORTILLAS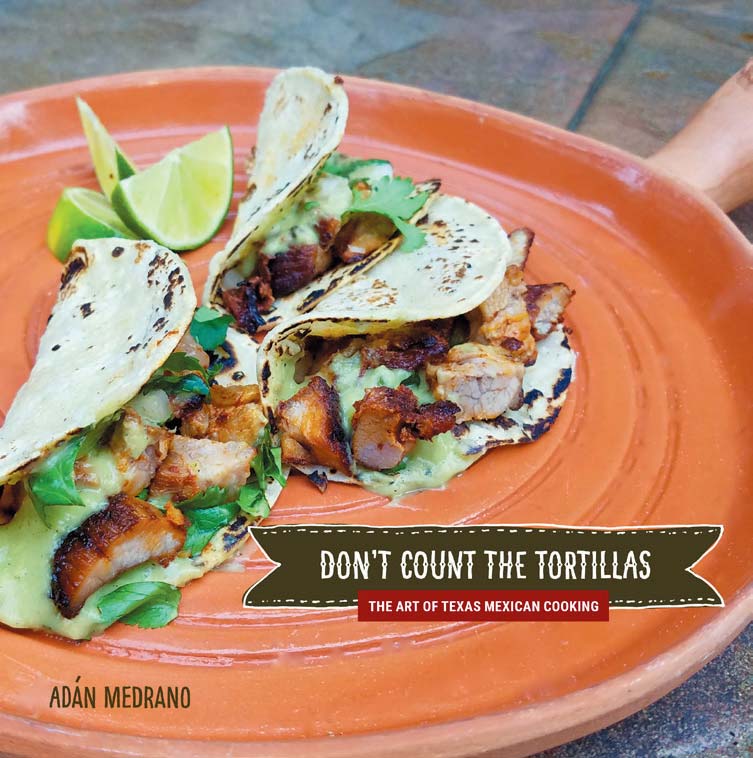 by Adán Medrano
(Texas Tech University Press, $29.95)
If ever there were a cookbook for these times and this place, it's Don't Count the Tortillas. The phrase harkens back to something the author's mother said when he was a child watching her make tortillas: It is less important to count them than to heed the broader experience of food and how it binds us—to each other and the land. Medrano gives an intimate history of the people, food and folkways of Mexican Texas without borders or walls—from the indigenous tribes to the "immigrants," which included invading settlers. Then he follows with recipes, some ancient and some modern, but all connected to ancient roots, ranging from Mesquite Candy Balls to a dazzling Chile con Queso Soufflé. Recipes as simple as Chicken in Chipotle Sauce or authentic Nacho's Especial leap off the pages and beg to be tried.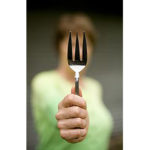 KIM PIERCE is a Dallas freelance writer and editor who's covered farmers markets and the locavore scene for some 30 years, including continuing coverage at The Dallas Morning News. She came by this passion writing about food, health, nutrition and wine. She and her partner nurture a backyard garden (no chickens – yet) and support local producers and those who grow foods sustainably. Back in the day, she co-authored The Phytopia Cookbook and more recently helped a team of writers win a 2014 International Association of Culinary Professionals Cookbook Award for The Oxford Encyclopedia for Food and Drink in America.