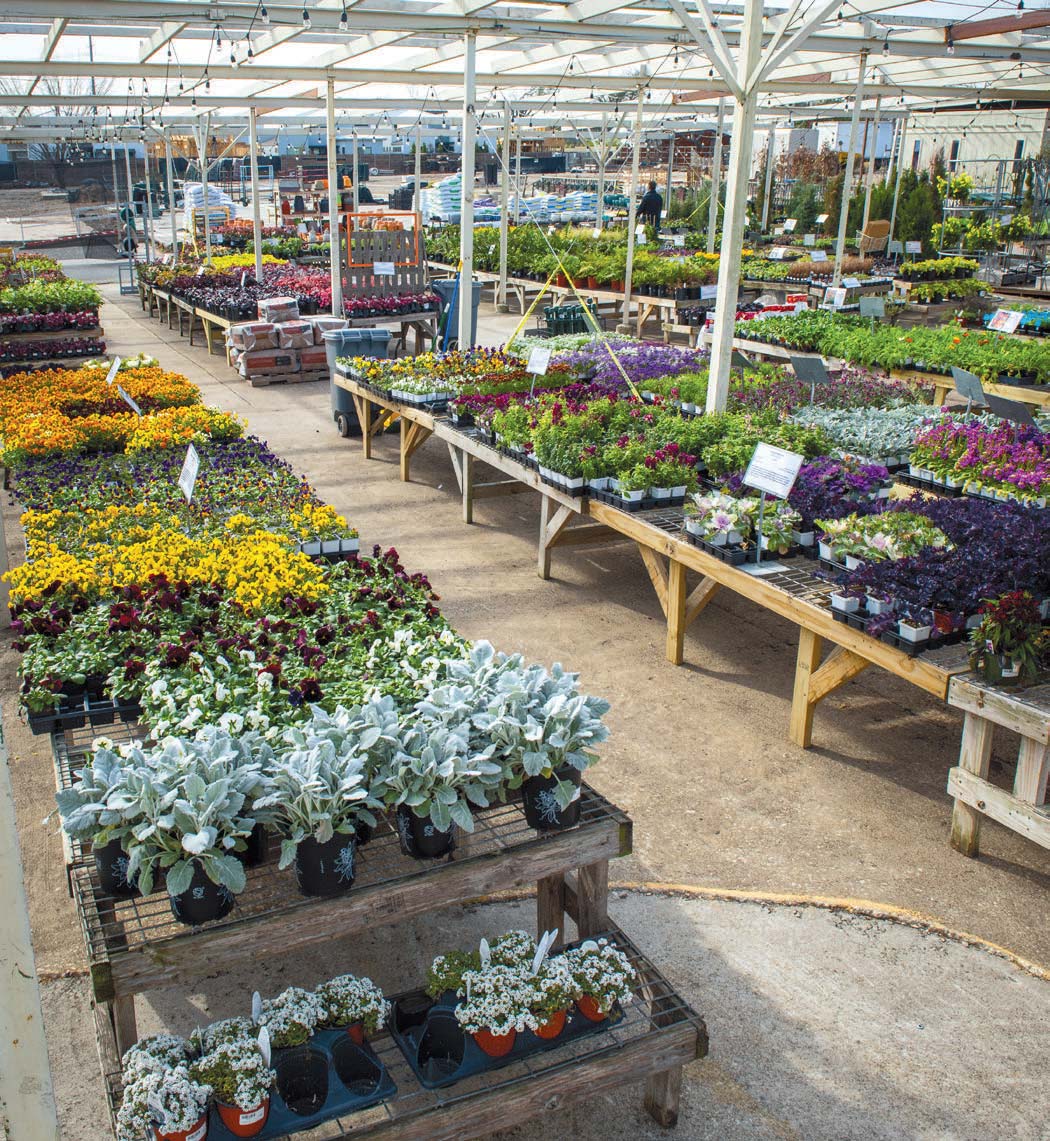 A lot of local gardeners and landscapers gasped (or moaned) after the October 20, 2019, Dallas tornado decimated North Haven Gardens, a Preston Hollow institution for almost 70 years.
"It was truly catastrophic," says general manager Cody Hoya, "… and surreal for all of us [who work here]." He says it was particularly jaw-dropping to actually witness the damage pattern we're all told occurs when a tornado hits. "We had a greenhouse blown over," he says, "and next to it a table of African violets, untouched."
But that was then. Today, recovery is well under way. In fact, on a recent visit, it was heartening to see all variety of plants laid out neatly in rows, small classes taking place, and the same friendly staff members we've seen over the years.
"We're focused on perennials, roses, edibles," Hoya says. "Rose weekend will go on [starting March 7]. Tomatoes are in full swing. That's a huge deal for us." In fact, everything you expect to find at North Haven will be available. "The gardening essentials are all here," Hoya says. "We just have a smaller footprint during reconstruction."
The exception, he notes, is concrete statuary and fountains—those are not yet fully restocked—and the café. But it will be back, "probably towards the end of rebuilding," Hoya says.
For up-to-the-minute information on the rebuild as well as new arrivals, what's available and hours, go to the North Haven Gardens Facebook page.
Facebook: North Haven Gardens
KIM PIERCE is a Dallas freelance writer and editor who's covered farmers markets and the locavore scene for some 30 years, including continuing coverage at The Dallas Morning News. She came by this passion writing about food, health, nutrition and wine. She and her partner nurture a backyard garden (no chickens – yet) and support local producers and those who grow foods sustainably. Back in the day, she co-authored The Phytopia Cookbook and more recently helped a team of writers win a 2014 International Association of Culinary Professionals Cookbook Award for The Oxford Encyclopedia for Food and Drink in America.