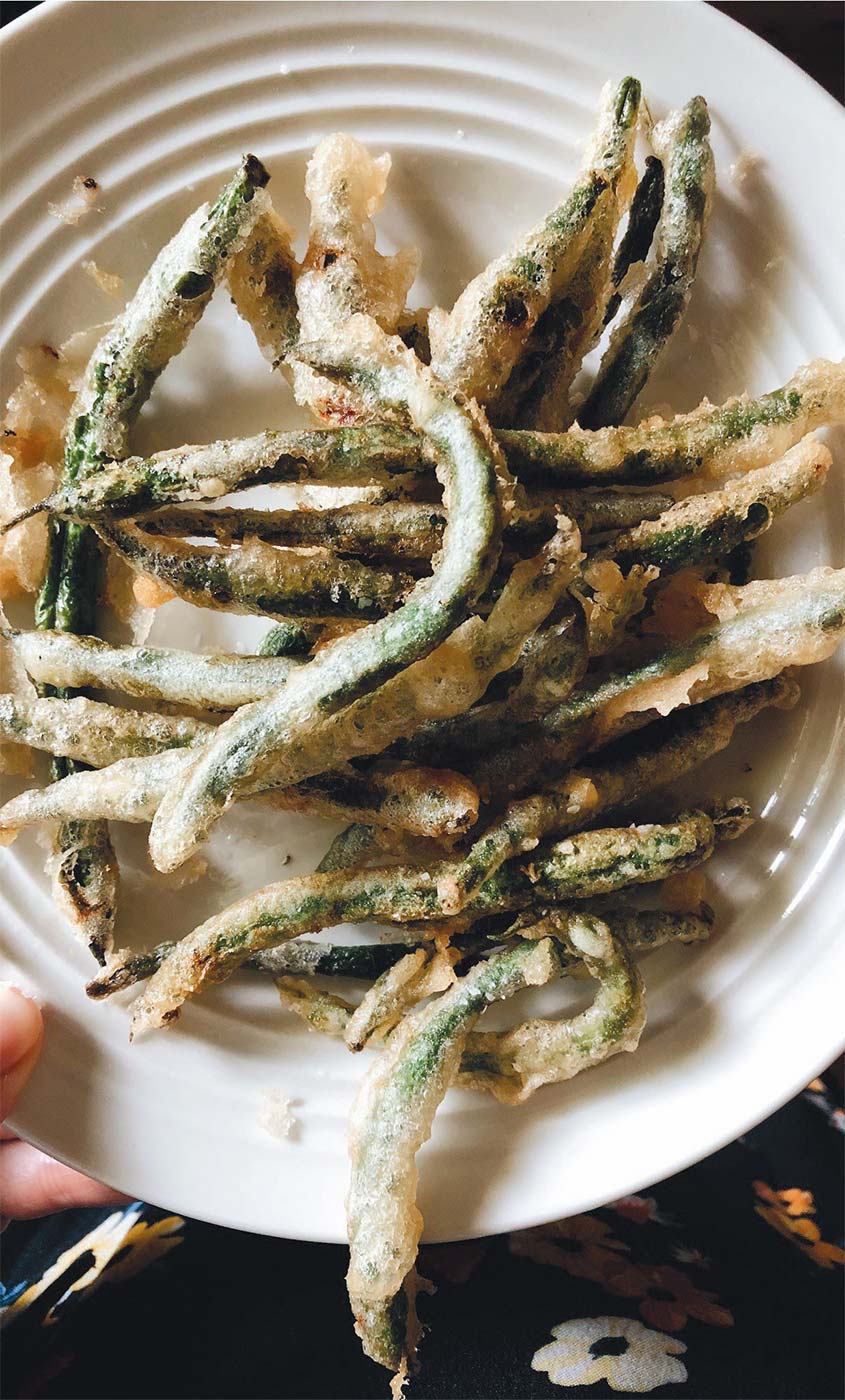 I have used this recipe with our green beans, zucchini blossoms and jalapeños. —Jade Chessman
Makes 4-6 servings
Vegetable oil
1¼ cups all-purpose flour
1 teaspoon kosher salt
12 ounces San Pellegrino sparkling water
About 1 pound green beans, cleaned and trimmed
Sea salt
In a large pot, heat about 2 inches of oil over medium-heat until a thermometer reads 350°F. Combine the flour and kosher salt in a medium bowl, then whisk in the sparkling water until not quite smooth (batter should have some lumps).
One by one, dredge the green beans in the batter, shaking off excess. Gently lay them in the oil without crowding the pot. Cook, turning once with a slotted spoon, until golden brown, about 2 to 3 minutes. Transfer to paper towels to drain. Sprinkle with sea salt. Serve immediately.
SOURCE: Adapted from Bon Appétit
KIM PIERCE is a Dallas freelance writer and editor who's covered farmers markets and the locavore scene for some 30 years, including continuing coverage at The Dallas Morning News. She came by this passion writing about food, health, nutrition and wine. She and her partner nurture a backyard garden (no chickens – yet) and support local producers and those who grow foods sustainably. Back in the day, she co-authored The Phytopia Cookbook and more recently helped a team of writers win a 2014 International Association of Culinary Professionals Cookbook Award for The Oxford Encyclopedia for Food and Drink in America.