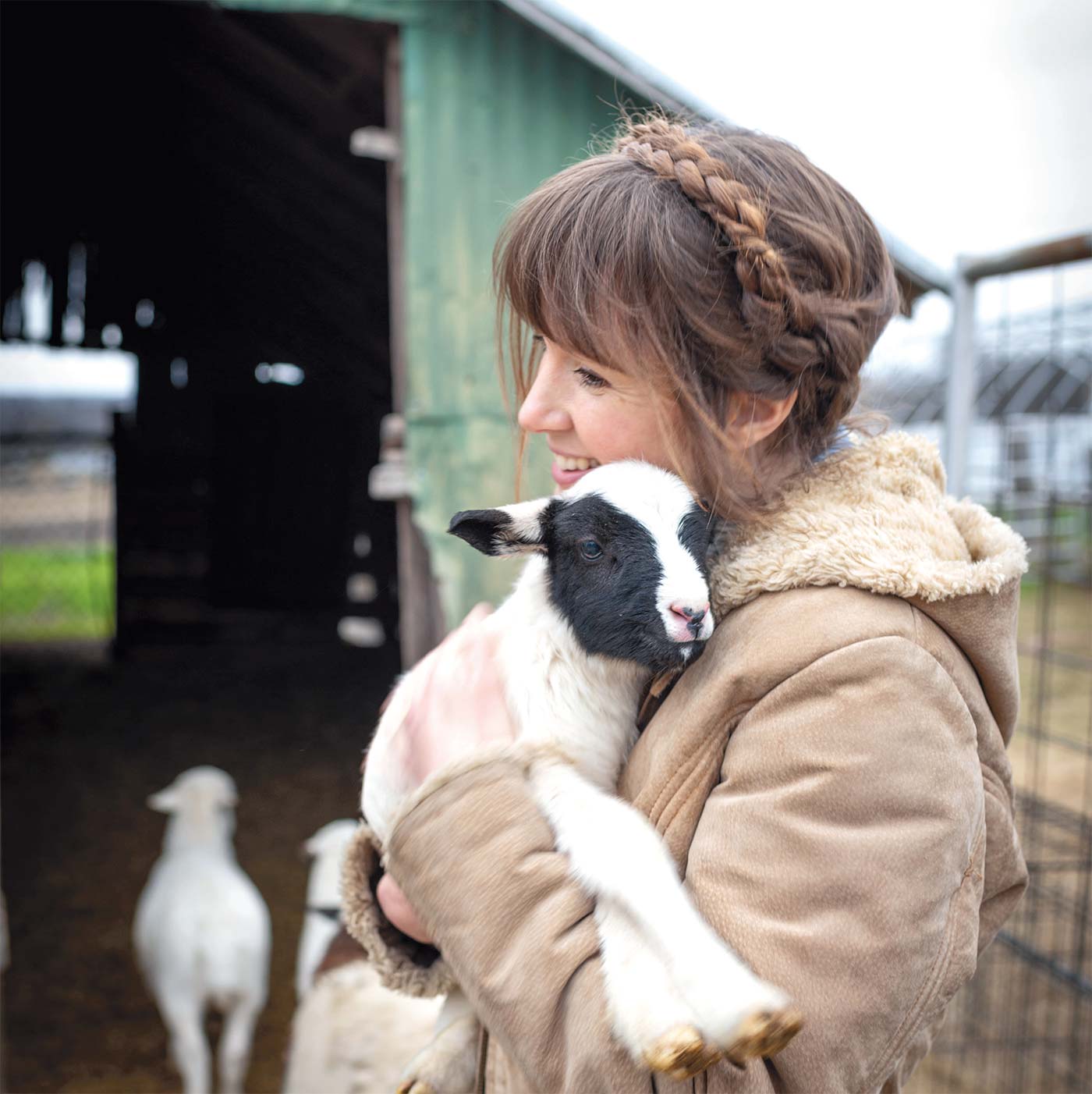 Story by Kim Pierce – Photography by Teresa Rafidi
Jubilee Farm's Chessman family borders on the idyllic: There's Ben, who was "born to farm" and loves being a dad. Jade, his city-girl wife of 10 years. And their two young boys: Elijah, 4, and Oscar, 16 months. Handsome couple. Beautiful children. Five-acre farm in Sanger with sheep and chickens. All pulled together with a rambling house built in 1909 ("no halls," notes Jade) that's been updated through the years.
Even on a chilly winter's day, when I visit, you feel the pulse of the farm—starting with the sheep gamboling in a large pen next to the barn, whose corrugated roof is emblazoned with a faded Texas flag. Two tiny lambs bleat in unison, tails wagging, as Jade walks up to the fence, her soft brown hair pulled back from her China-doll face. They are the bottle-babies she feeds daily, sometimes with help from Elijah.
Nearby are Ben's mobile chicken pens for pasturing the spring layers and the meat hens. For now, awaiting warmer weather, other hens live in a small shed not far from the fruit trees, where Jade stops to gather a few eggs.
The gently sloping garden area is fallow, awaiting spring plantings. Next to it is a hoop house whose plastic cover was blown off in a storm a week after it was put up. In season, you'd see rows of onions, tomatoes, peppers, cucumber, squash, flowers and herbs in this plot. Off in the distance, cars and trucks rush past on Interstate 35.
But family farms are not all baby lambs and bountiful vegetables. Beneath the serene image lie unordinary challenges for the Chessman family. These fail to cloud the couple's optimism nor diminish their strong sense of stewardship of their land. But the challenges are there, nonetheless. Like the tiny, faint scar on their son's face.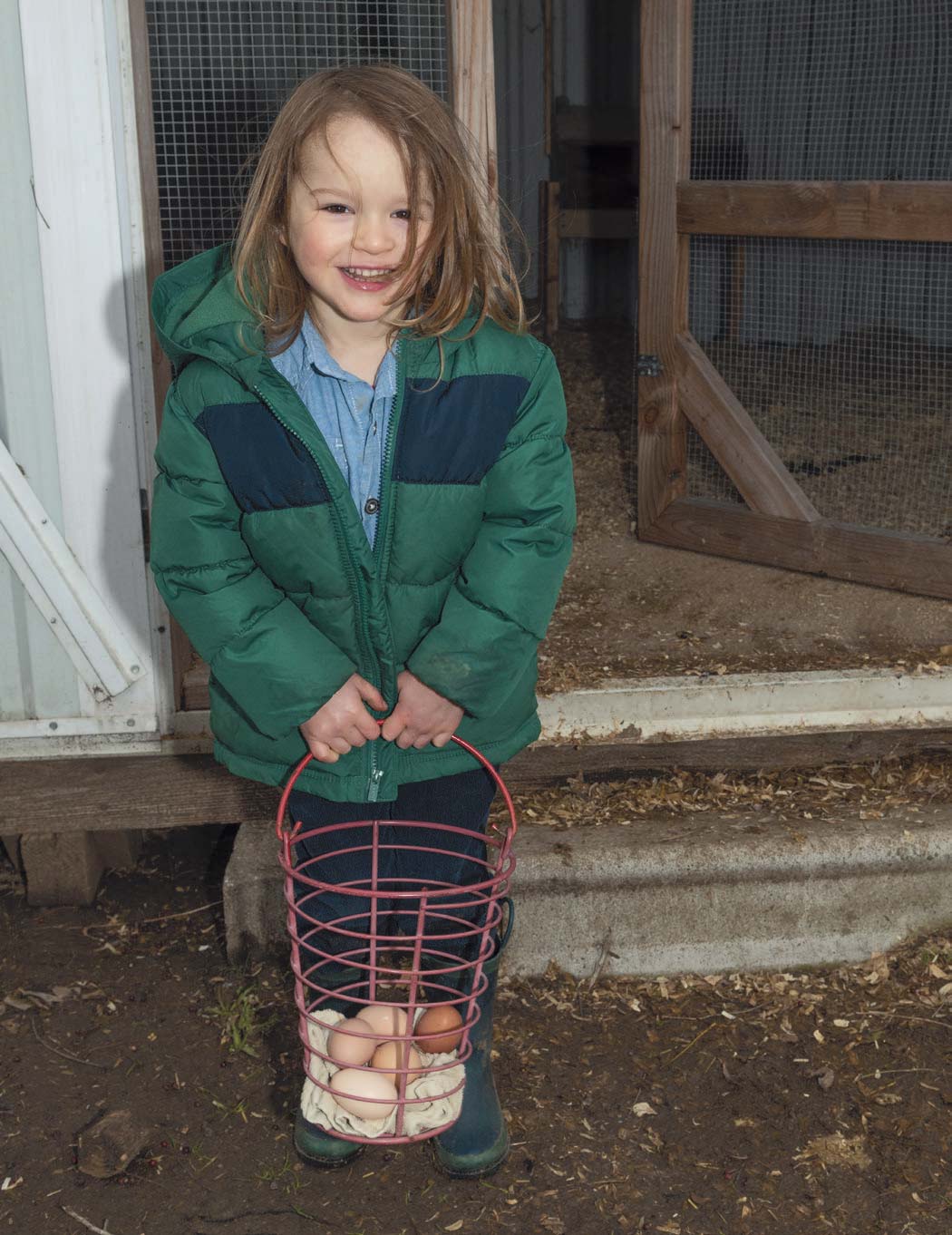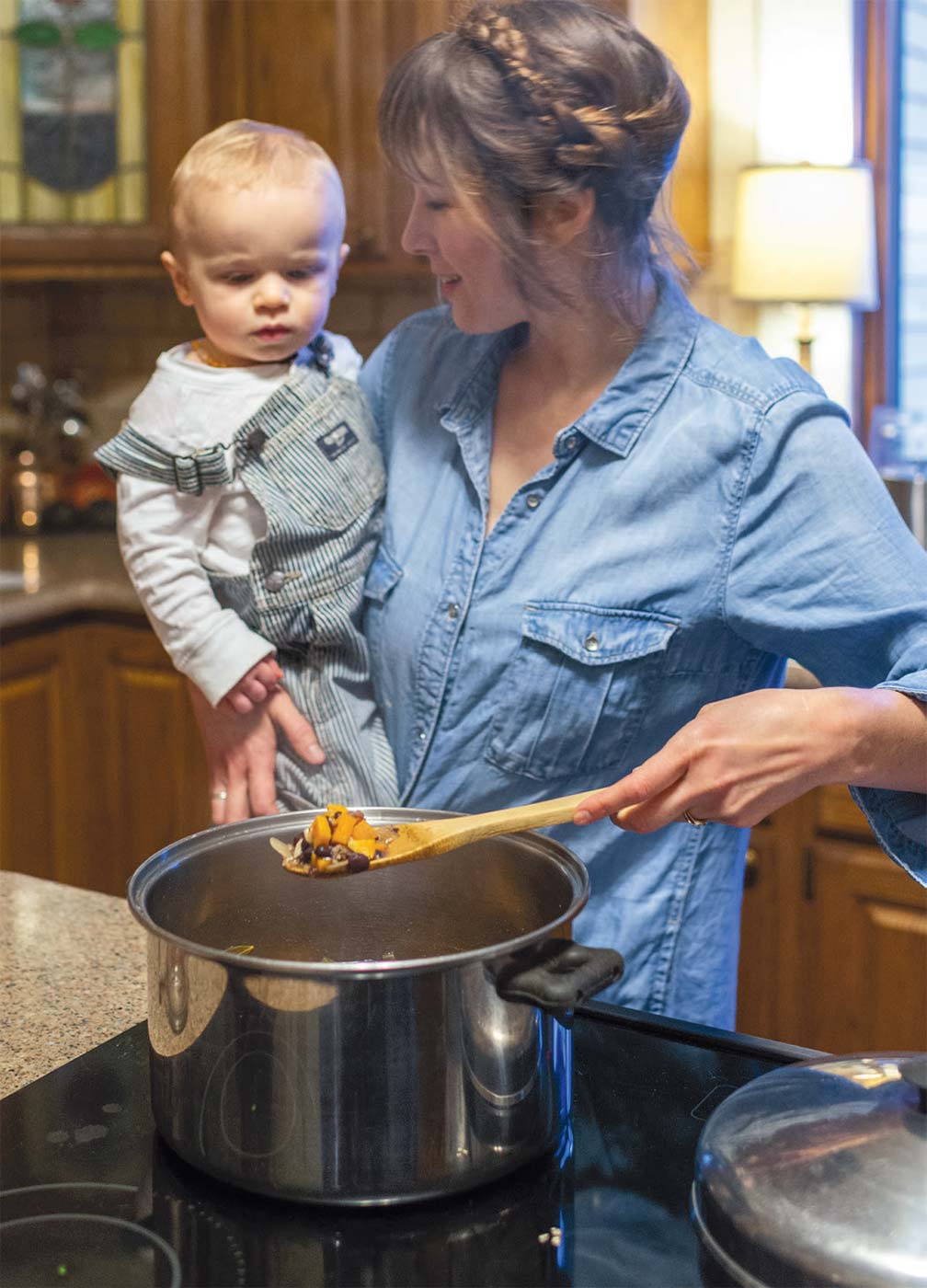 Ben grew up hopscotching around the country—born in northeastern Utah, living variously in West Texas, Kansas and East Texas. "We always lived in rural America," he says. "Even as kids, the romance of farming was very appealing to us."
Jade, on the other hand, grew up in Dallas and Lindale in East Texas. She attended Highland Park schools, but graduated from Lindale High School. (Full disclosure: Jade and my daughter grew up together.)
"Ben and I met in college," Jade says, at the University of North Texas in Denton. "We were friends for a long time."
After they graduated, then married in 2010, the couple landed a seven-month internship at Willow Haven Farm in New Tripoli, PA, to learn how to farm. "We lived with a family that had seven kids—eight now—and it was awesome and crazy," Jade says.
"In ways, it was an immersion into the reality of it [farming]," Ben adds. "[But] all the factors of farming were so different from here." That includes climate, weather, soil.
After the internship, they returned to Denton, where they lived while farming on rented land that was the start of Jubilee. They sold their vegetables at the Denton Community Market. "It was small, and we were small," Jade says. "We found our little [current] spot, and we bought it in 2015." That was also the year Elijah was born, which thrilled Ben. "He was born wanting to be a papa," Jade says.
"My dad and I had a really good relationship," Ben says. It's something he's replicating with his own sons. "I find more joy in that than farming." But marriage? Different story, he says. Marriage is "so challenging. … Jade and I are extremely different. It's odd that we were drawn to each other. We still want different things out of life."
Nevertheless, they rocked along, with Ben supplementing their income with carpentry. Then, just before Christmas 2016, Jade says, "I noticed [Elijah] had a little knot on his face. The doctor said it was an abscess." She prescribed antibiotics—with no discernible effect. "I'd call," Jade says, "and say, 'It's not going away. It's bigger and redder, and he doesn't have a fever'. … In my mom gut, I felt 'This isn't right.' " The need for more tests and diagnostics led the worried parents to Cook Children's Medical Center in Fort Worth, where on Valentine's Day 2017, their toddler was diagnosed with a cancerous tumor—by then too large to operate on without disfiguring him. Thus began weeks of chemo to shrink it. When it "got down to pea-size, they did surgery," Jade says. That was May 2017.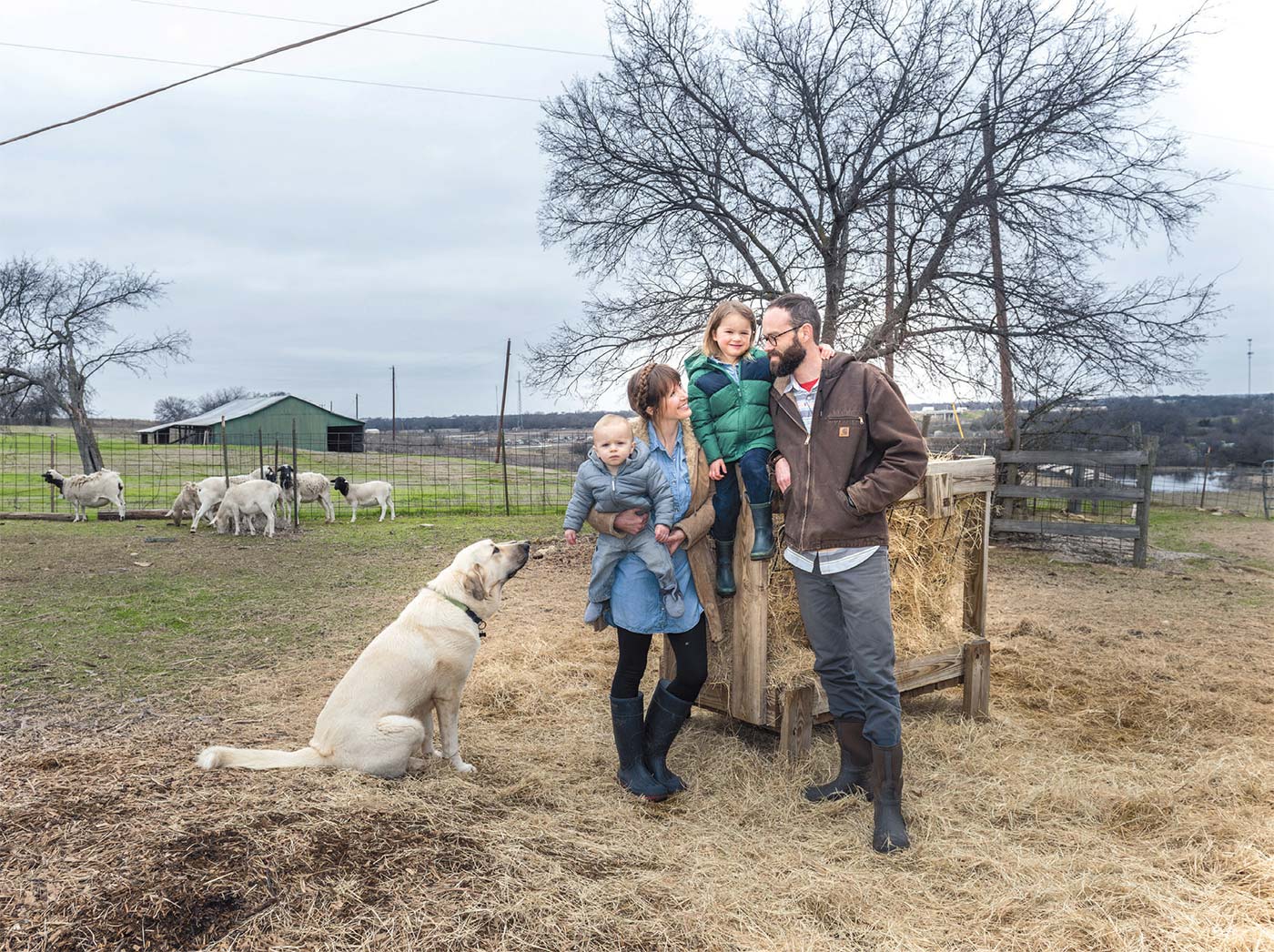 "Life slowed down a lot when [Elijah] got sick," Jade says. "We were homebound. Isolated. People started flooding us with meals," a shower of love in the form of food. That allowed her to be more present for her son, Jade says. "I picked up my art [painting] again. That became my therapy. Then I switched, and my creative outlet became food. … I decided I would have fun with it. I chose to let it be my next form of creative expression and nurture my family."
Such a crisis would fracture some couples. "In fact, I think it brought us together," Jade says. "We had to come together and be a team for our 1-year-old."
"Before he got sick, the marriage was challenging," Ben says. "But him being sick, we put so much of that aside. We had to decide what kind of parents do we want him to have."
Today, Elijah still goes in for periodic scans, but he's cancer-free. He's more concerned with eating popcorn and raisins or watching Beauty and the Beast than he is with any illness.
"He's a gorgeous boy," Jade says, beaming. He has just a hint of a scar on his left cheek. "He wears it well. It's part of his story." In November 2018, the Chessmans added another son, Oscar. "I didn't want to have an 'only,' " Jade says, reflecting on her childhood as an only child. "For me, it was very lonely."
The couple has become adept at teamwork, developing an easy rhythm, like when they preserve their harvest. "If we're doing a lot, we'll can together," Jade says. "Ben's the pickling guy. He's amazing with sauerkraut, amazing with kombucha." They have three freezers full of meat from their pigs, lambs and chickens. There are also bags of frozen pears and peaches from their trees. Jars of canned peaches and pears take up a shelf.
But during five years of farming their land, Ben noticed something: Their crops weren't thriving, and sometimes their yields dwindled. Finally, after years of head-scratching and comparing notes with other farmers, he isolated the problem: the water he was using to irrigate his crops. "The idea that water can be great for a human body and taste good and be like poison in soil never occurred to me," Ben says, exasperated. "It was nowhere on my mental radar."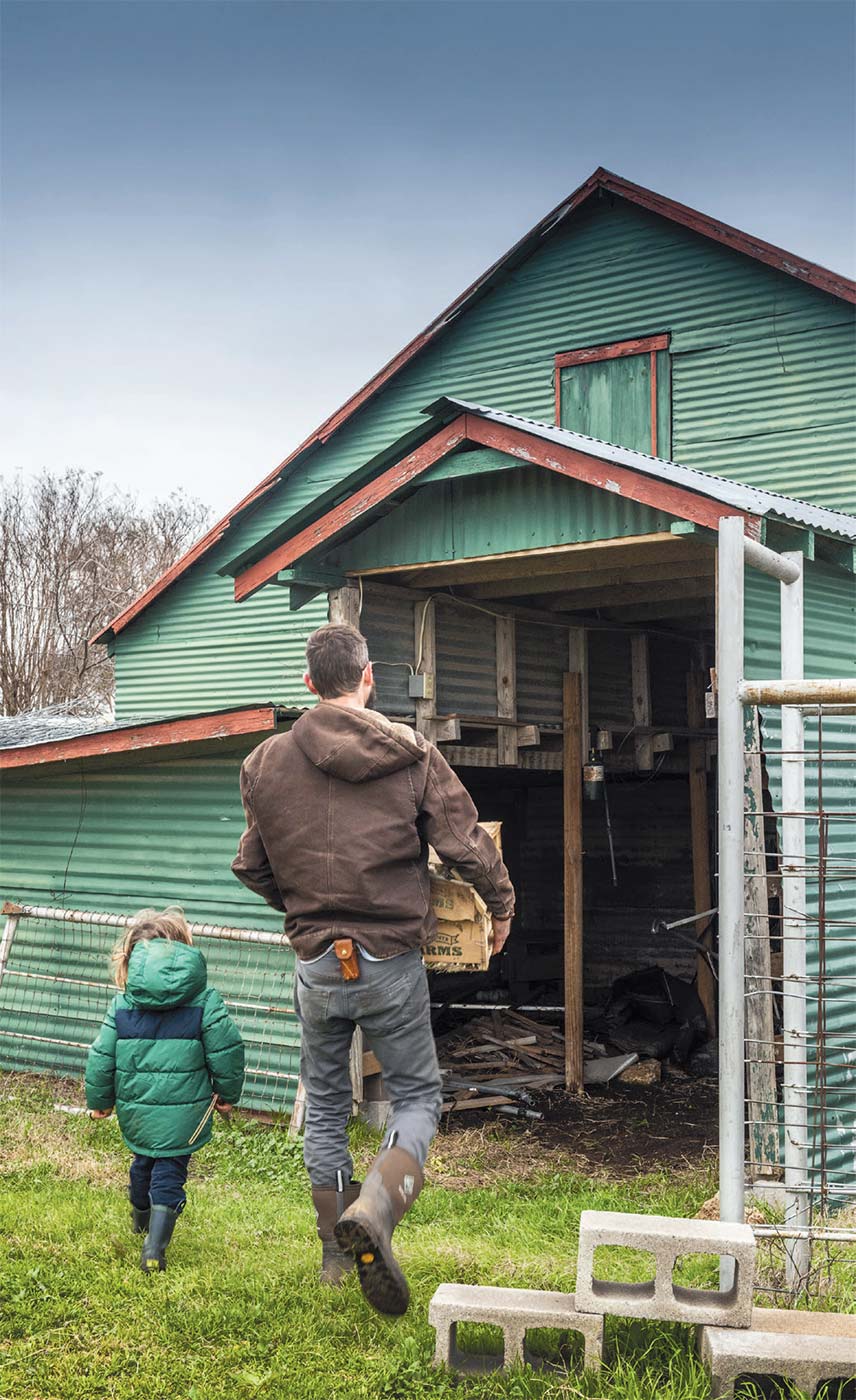 But there it was: bad water. The water from his well and the aquifer from which it was drawn were too salty. Last year's spring season into summer, he still managed to grow a "decent" crop, using natural rainfall rather than irrigating. "We had the most incredible spring," he says. "The [rain] water was evenly distributed through June." But he knows that's not something he can depend on. Possible solutions range from digging a pond—probably not feasible on this property—to finding a new water source. Or, the nuclear option: moving. Right now, Ben and Jade don't know what comes next.
In the meantime, with a farmer's stubborn optimism, Ben plans to plant his garden, starting with the onions. Elijah will be right there with him, helping. "Every single day I am here," Ben says, "he literally will be with me as long as he can. … While I'm in the garden, he helps me transplant seedlings. He gathers the eggs. He bottle-feeds some of the lambs. … He loves going through the tool shed. … He likes to get a hoe and shovel. He legitimately wants to work, and finally he can really be helpful."
And whether it's on the current plot or a new farm a little farther out from the city, one thing is certain: Ben will farm and Jubilee Farm will continue. And soon enough, there will be two little boys working the land with their papa in the morning sun.
RECIPE
Jade's Fried Green Beans
SOURCE: Adapted from Bon Appétit
I have used this recipe with our green beans, zucchini blossoms and jalapeños. —Jade Chessman
KIM PIERCE is a Dallas freelance writer and editor who's covered farmers markets and the locavore scene for some 30 years, including continuing coverage at The Dallas Morning News. She came by this passion writing about food, health, nutrition and wine. She and her partner nurture a backyard garden (no chickens – yet) and support local producers and those who grow foods sustainably. Back in the day, she co-authored The Phytopia Cookbook and more recently helped a team of writers win a 2014 International Association of Culinary Professionals Cookbook Award for The Oxford Encyclopedia for Food and Drink in America.