comfort food to feed a crowd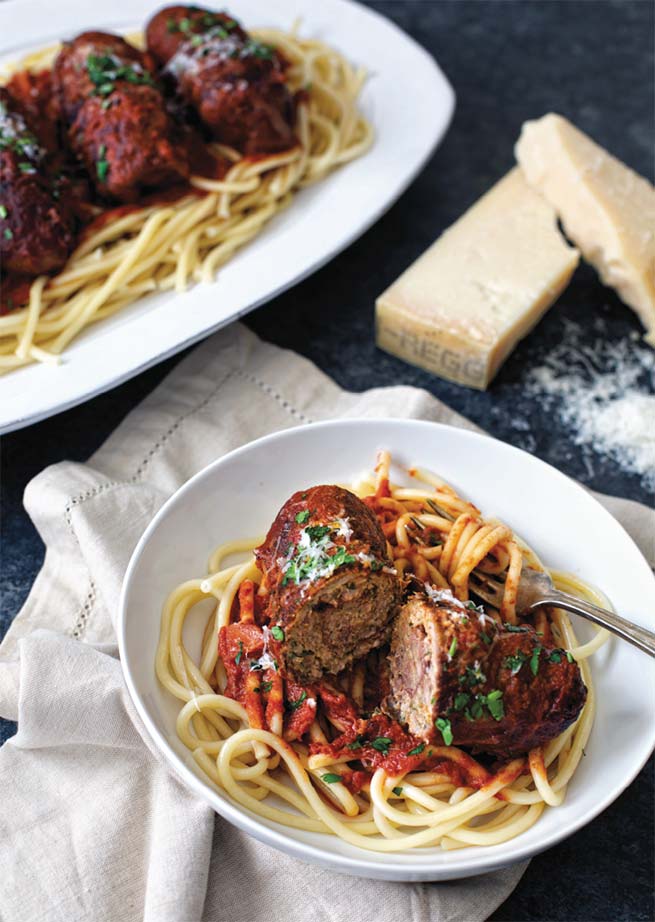 Recipes and Photography by Meredith Steele
When I think of winter, I immediately envision a warm house full of family and friends telling stories while a big pot of something delicious simmers away in the kitchen. You know, the one-pot meal that warms your soul with every bite because it's been slowly braised and only gotten better with time. The unhurried comfort food that fills the house with savory aromas and doesn't require constant attention.
Whether a holiday party, Sunday dinner or chilly weekend, there's nothing like cooking for those you love on a wintery day. Here are a few of my crowd-pleasing, one-pot favorites.
RECIPES
Hard Cider Braised Turkey Thighs and Apples
MEREDITH STEELE is a recipe developer, food writer, food photographer and author of InSockMonkeySlippers.com, an award winning family food blog celebrating creative and fresh foods. Her recipe development and photography company, MBS Recipe Development specializes in multimedia recipe development for commercial and small business who's clients include everyone from Ziploc® to small wineries. Meredith's work has been published online, in various print media, and has been nominated for the SAVEUR awards. She can also be found across the pond writing a monthly column for JamieOliver.com. When Meredith is not in the kitchen, she's roaming Dallas, Texas with her husband, curly-headed pixie of a daughter, and big floppy-eared dog.