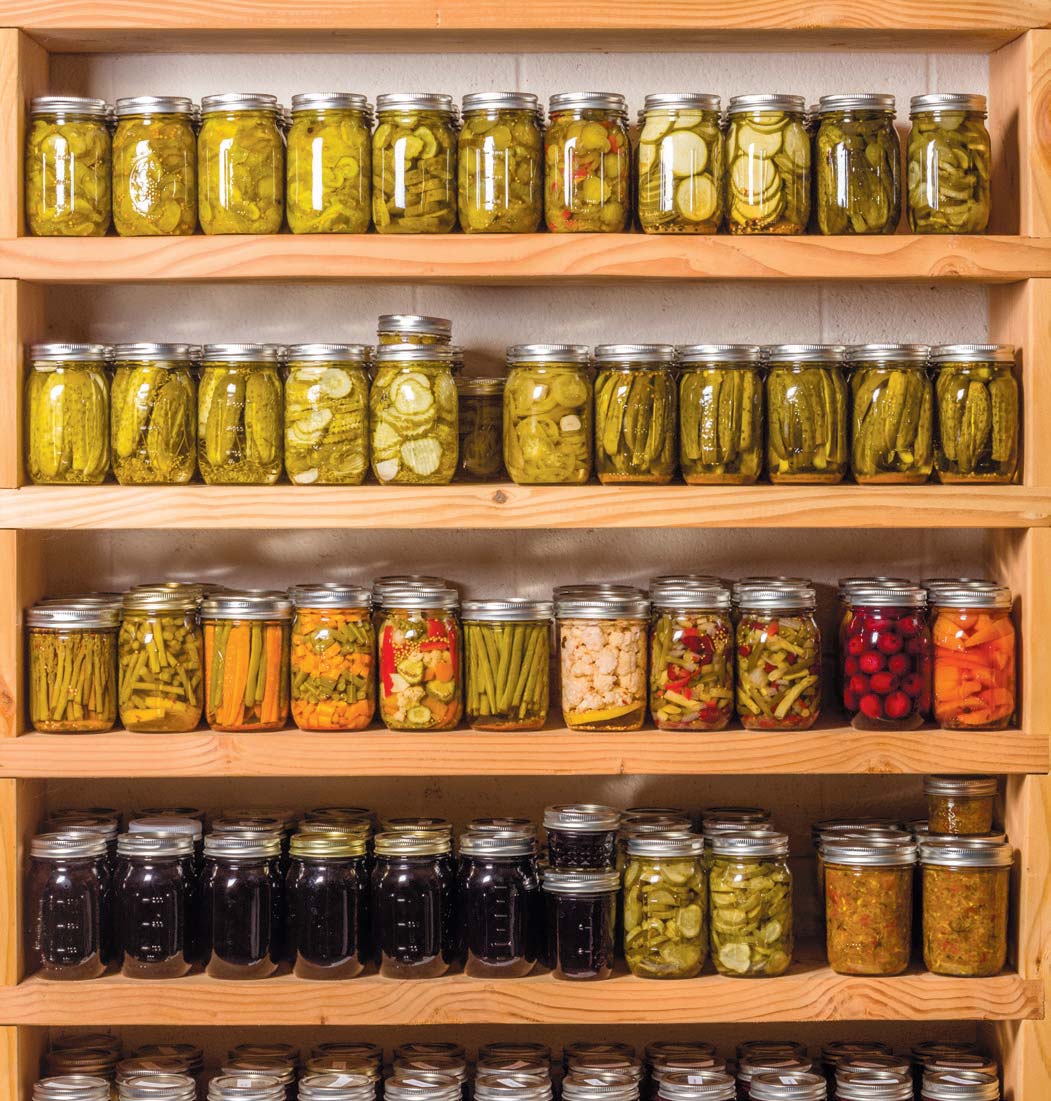 Starting today, changes to the Texas Cottage Food Law dramatically expand what Texans can make and sell from their home kitchens—as well as where they can sell them. And the good news doesn't stop there. Thanks to other legislation, Texans can now take home a six-pack from their favorite craft brewery, and they're free to grow industrial hemp and buy and sell hemp-derived CBD oil.
MORE HOMEMADE FOODS
The new version of the Texas Cottage Food Law largely scraps lists of permitted foods in favor of a broad definition: any foods that are not "time and temperature controlled for safety." Pickled peaches and okra are in. Cheesecake and liquid coffee are still out. And here's a newbie: Frozen, uncut fruits and vegetables (not blanched) are a go.
The new law lets home cooks sell at any location in the state, as long as it's directly to consumers. Besides farmers markets and festivals, that means it's legal for a gift-shop owner, say, to let a friend set up a table to sell hand-held fruit pies or homemade preserves.
The other big-deal change allows sales over the internet, with this restriction: Home cooks must deliver the goods in person, even if the buyer orders and pays for them online. "That still makes it a local sale in the spirit of the Cottage Food Law," says Cedar Park baker Kelley Masters, who advocated for the changes and created the Texas Cottage Food Law website (texascottagefoodlaw.com).
But anyone considering a home-based food enterprise should check the fine print before hauling out Grandma's secret recipe for spaghetti sauce or kimchee. Recipes for pickled, canned or fermented foods must come from approved sources—or cooks must test the pH of every batch they make. You can view a list of approved recipe sources on the Texas Department of State Health Services website (DSHS). (Hint: It's easier to just google "Texas cottage law recipes FAQs" than scour the website.) Also find the list at Texascottagefoodlaw.com and farmandranchfreedom.org.
"The big restriction is it has to be acidic enough to be safe," says Judith McGeary, executive director of the Farm and Ranch Freedom Alliance, and another key advocate behind changes in the law. "It needs to have an acid pH of 4.6 or lower." The attorney and activist lives and farms in Cameron.
There's more to the legislation, of course, which also affects topics such as food sampling and health department jurisdiction, as well as identifying foods that may not be made and sold from home, such as meat products (including jerky), kombucha and pickled eggs.
"I am just really happy we got the expansion," Masters says. "It's fantastic that local foods have made so much progress in Texas."
TAKE THAT SIX-PACK HOME
As for craft beer, Texas becomes the 50th state to approve beer to-go sales from small, local breweries, giving them parity with the state's wineries. Until now, only brewpubs—places that primarily sell food, such as Harvest in McKinney and Malai Kitchen in Dallas— could send you home with a full growler of their house-made brew.
Under the new law, there's a limit to how much beer you can purchase to-go from any local brewery, such as Franconia Brewing Co. in McKinney or Lakewood Brewing Co. in Dallas. But at least you won't have to walk across the street and buy it at a retail store.
To-go sales were piggybacked onto a sunset bill concerning the Texas Alcoholic Beverage Commission. Gov. Greg Abbott signed HB 1545 with great flourish in a video, noting, "This bill allows beer to-go in the state of Texas. Here's a toast to freedom itself in the Lone Star State."
THE ABCS OF CBD
With the passage of HB 1325 in June, Texas farmers got the green light to grow industrial hemp. The law also clarified that it's legal to sell and to use hemp-derived CBD (cannabidiol) products containing no more than 0.3 percent of THC (tetrahydrocannabinol), the psychoactive ingredient.
Up until June, CBD floated in a gray area, without clear guidelines. And even though the hemp-derived substance is technically legal right now—but not as a food ingredient—state agencies still have a lot of legwork ahead to create an infrastructure of rules and regulations as well as procedures for testing and inspecting hemp products. Furthermore, the federal government has to sign off on the state's framework.
Many state agencies have a role in creating and implementing the regs, but the primary players are the Texas Department of Agriculture and DSHS. Growing hemp falls under TDA, which is aiming for federal approval of its plan in time for the 2020 planting season. DSH will concentrate on the manufacturing and sales side.
The new law protects current sellers while the state builds this bureaucratic matrix, and it's worth noting that DSHS doesn't regulate private possession.
You can find out more at DSHS.Texas.Gov.
KIM PIERCE is a Dallas freelance writer and editor who's covered farmers markets and the locavore scene for some 30 years, including continuing coverage at The Dallas Morning News. She came by this passion writing about food, health, nutrition and wine. She and her partner nurture a backyard garden (no chickens – yet) and support local producers and those who grow foods sustainably. Back in the day, she co-authored The Phytopia Cookbook and more recently helped a team of writers win a 2014 International Association of Culinary Professionals Cookbook Award for The Oxford Encyclopedia for Food and Drink in America.