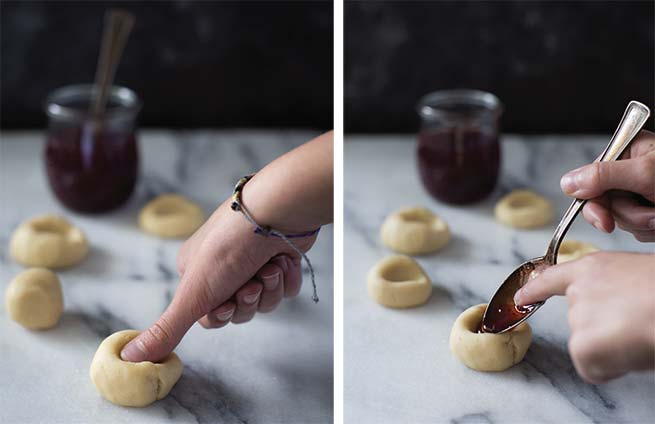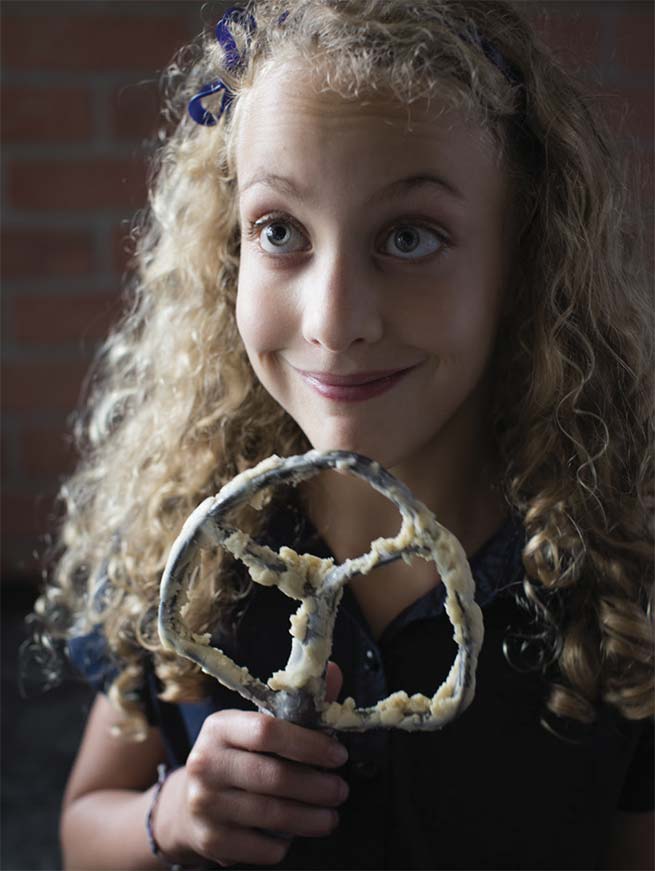 Recipe and Photography by Meredith Steele
My family didn't have many holiday traditions, other than the hilarious white elephant gift exchange on Christmas night—an event the children couldn't participate in. Maybe that's why I finagled my way into our neighbors' kitchen every year for their holiday cookie bake. I loved the sound of everyone's laughter and the mess they made. So much so that when I had a family of my own, I incorporated it into our traditions.
Making holiday cookies is probably my daughter Mia's absolute favorite part of the season. Since she was able to stand, we've covered ourselves in powdered sugar and flour each year for this special occasion. We always bake the same thing, delicious buttery shortbread cookies, both classic and jam-filled. The cookies—the ones that aren't grabbed right out of the oven by Mia, my husband Tim and me—are gift-wrapped and delivered to all our friends, neighbors, family, and even to the UPS guy. This recipe is our gift to you. From my shortbread-loving family to yours—Happy Holidays!
RECIPE
MEREDITH STEELE is a recipe developer, food writer, food photographer and author of InSockMonkeySlippers.com, an award winning family food blog celebrating creative and fresh foods. Her recipe development and photography company, MBS Recipe Development specializes in multimedia recipe development for commercial and small business who's clients include everyone from Ziploc® to small wineries. Meredith's work has been published online, in various print media, and has been nominated for the SAVEUR awards. She can also be found across the pond writing a monthly column for JamieOliver.com. When Meredith is not in the kitchen, she's roaming Dallas, Texas with her husband, curly-headed pixie of a daughter, and big floppy-eared dog.