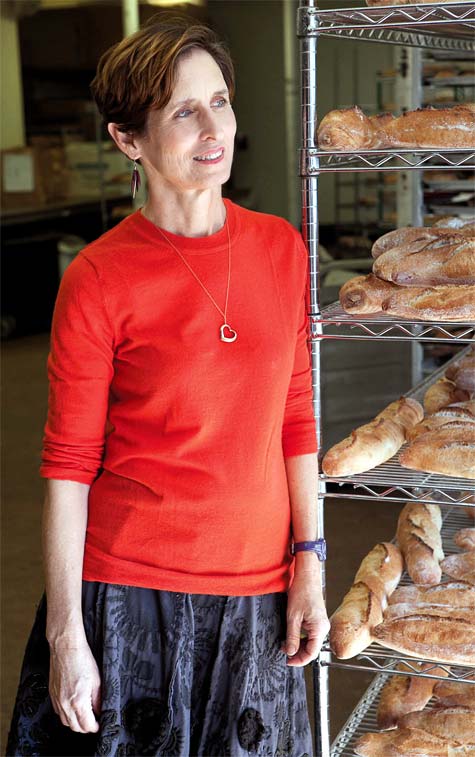 Empire Bakery owner Meaders Ozarow at
the company's Dallas baking facilities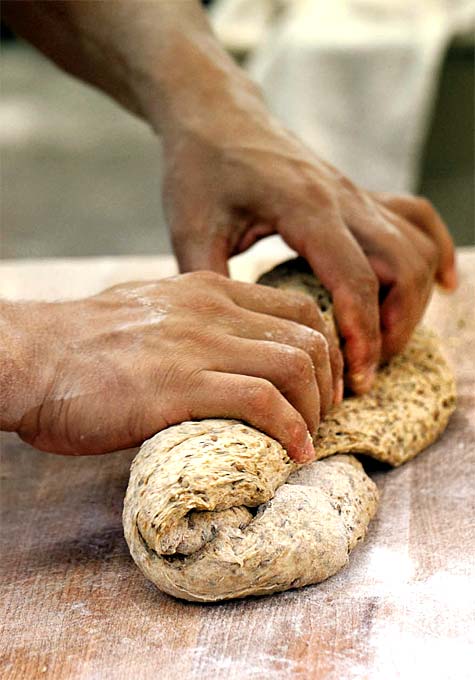 Photography by Kelly Yandell
When Meaders Ozarow and her husband Robert started Empire Baking Company in the early '90s, there were few alternatives for buying fresh-baked bread in Dallas.
"If you bought bread, it was at the grocery store," Meaders says. Back then, the only quality alternative was La Madeleine Country French Café, which paved the way by introducing the region to artisan breads and pastries in 1983.
At the time, the Ozarows both had successful careers – she in furniture sales and he in investment banking, but food was their passion. They cooked and entertained a lot, and both were raised to appreciate quality food.
"We were into food as a family," says Meaders, an Abilene native. She laughs as she describes her mother who might have been labeled a "health-food nut" in the '60s and her father's fascination with Julia Child and her cooking shows. Robert grew up in a Jewish family in upstate New York where food is part of the tradition.
So when a friend of Robert's from New York introduced them to his bread, they were impressed. "I was really amazed," Meaders says, recalling her first taste of the heavy-crusted bread made with very little yeast and natural starters. It had such "a great flavor" that was "totally different" from what they had experienced before.
Their friend taught them how to make it by mixing the dough with 50°F water rather than warm water and allowing the bread to rise over longer periods of time in cool, rather than warm, environments. "The yeast doesn't care. It's a living organism," explains Meaders. "It still grows. It just takes a lot longer. By making the bread this way, it was almost as if we were telling people they were going to ride a bicycle by putting their hands on the pedals and feet on the handlebars. Commercial bakers said, 'You can't do that.'"
Meaders decided to bring this artisan bread to Dallas. Eventually, both she and Robert quit their jobs to devote themselves to the company. A handful of local chefs validated their efforts and confirmed that this style of breadmaking was trending on the East and West Coasts.
Empire was the first in the region to bake with King Arthur unbleached and unbromated flour, which had been milled at Morrison's Milling Company in Denton using King Arthur's patented process. Bakemart was the supplier. "They were betting on us," Meaders says. "They knew that if they could get behind whoever was doing this in the central part of the country, it could be significant."
"We started out like a rocket ship," Meaders says. "The minute we opened our doors in November of 1992, there were people waiting." The original location was in Oak Lawn. Robert focused on strategic planning and Meaders concentrated on sales and marketing, while a team of craft bakers manned the kitchen. Six months after Empire's inception, Chris Cutshall, a Houston chef who wanted to be a part of their cutting-edge process, joined the team.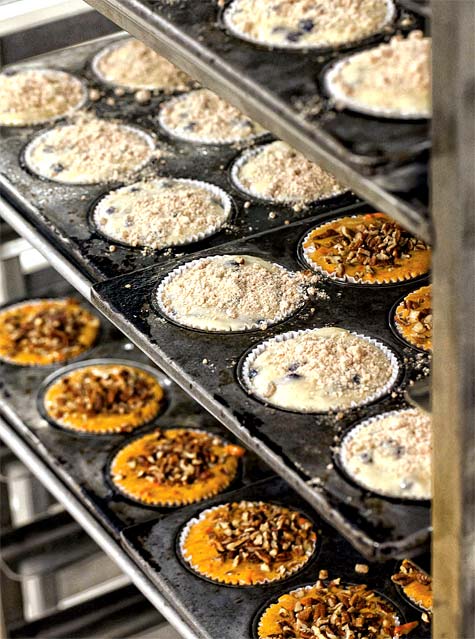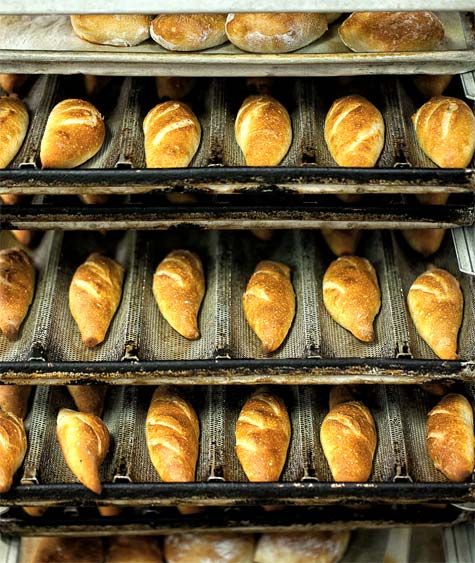 "With bread that's made this way, there are about 10 variables we're dealing with all the time. It's trial and error," Meaders says. "That's why Chris became so important. He would say, 'It looks different today. What's different about it?' We'd ask him a question and he'd try to figure out the answer, and now his bakers are that way."
Empire now has approximately 45 employees, many of whom have been with the company since its early years. They staff the operation around the clock at its manufacturing facility near Greenville Avenue and at the flagship store at Inwood Road and Lovers Lane. Eighty percent of its business is wholesale to area restaurants, coffee shops and bars, including The Mansion on Turtle Creek, The Hyatt Regency, The Four Seasons, Jasper's and Lee Harvey's.
Empire's breads are made with five different starters. Its top sellers are the white breads, including sourdough and Italian pane paisano. Hippie Health is its most popular whole-grain bread, made with stone-grounded wheat, flax seeds, sunflower seeds, sesame seeds, oats, buttermilk and a little bit of molasses. Other best sellers are the raisin pecan, the jalapeño cheese and the baguette, which requires a separate baking process because of it short rise time and shelf life.
Empire also sells pastries, cookies, muffins, and cakes at its retail location and pre-ordered boxed-lunches for groups. Customers can pick up ready-made salads and sandwiches to go. The store also carries a section of high-quality products made by local companies such as JJ and B Jellies Jams and Butters, In A Pickle Foods, Texas Olive Ranch Olive Oil, Chef Milton's Salts, Noble Coyote Coffee Roasters, Texas Honeybee Guild and Dr. Sue's Chocolate.
"I love feeding people," she says. "When we all sit down to eat, we invariably learn something about each other. Bread is a whole part of that."
ELLEN RITSCHER SACKETT loves to combine two of her passions, writing and food, and loves promoting other people's pursuits, which she accomplished as a writer/producer for the WFAA-TV show, Good Morning Texas, and as executive editor for Dallas and Houston Hotel Magazines. She occasionally contributes to The Dallas Morning News and was on the staff of its weekly entertainment magazine and digital team, dallasnews.com. In her spare time, Sackett cares for her many four-legged, furry and feathered family members and saves shelter dogs through Little Dog Rescue, which she founded. She invites you to follow her on Facebook.