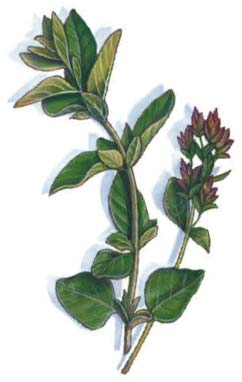 Makes 6-8 Servings
1 handful of fresh lavender
2 cups of fresh chocolate mint
Filtered water
2 tablespoons local honey for sweetening, if desired
Muddle or coarsely chop lavender and mint. Place in a gallon container with filtered water and add honey, if desired. Toss in a handful of edible flowers (marigolds, calendula, johnny jumpups, or others growing in your garden), cover with a lid, and steep for 3 hours in the sun. You can drink this garden tea warm or pour it over ice.
Note: chocolate mint is good for digestion, heartburn, and can help soothe allergies; lavender is calming and helps you relax.
ELLEN RITSCHER SACKETT loves to combine two of her passions, writing and food, and loves promoting other people's pursuits, which she accomplished as a writer/producer for the WFAA-TV show, Good Morning Texas, and as executive editor for Dallas and Houston Hotel Magazines. She occasionally contributes to The Dallas Morning News and was on the staff of its weekly entertainment magazine and digital team, dallasnews.com. In her spare time, Sackett cares for her many four-legged, furry and feathered family members and saves shelter dogs through Little Dog Rescue, which she founded. She invites you to follow her on Facebook.