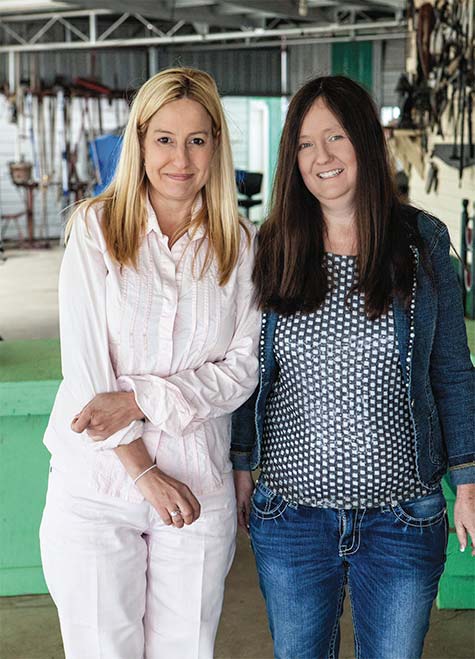 Sisters Mary Lightsey King and Lisa Lightsey Hadden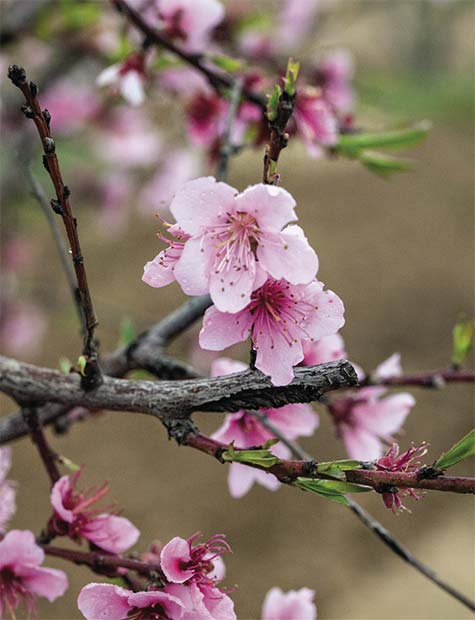 Photography by Kelly Yandell
The Lightseys are as deeply rooted in regional Texas farming as some of the family farmstead's 75-year-old pear trees. "The oldest trees are the toughest," said Mary Lightsey King on a cool, drizzly spring day at the farm. "They're the hardiest." The same might be said for the families that work such farms, generation after generation. Carrying on a family farming tradition can sound vaguely romantic. But ask anyone who's doing it and they'll tell you: It's brutal, relentless work where Mother Nature can be your best ally or worst enemy. You've got to love it to do it. And of course, there are rewards. "I love the days when it's peaceful and quiet," Mary said.
Not every generation takes to the land, but fortunately that hasn't been a problem for the Lightseys. Erie Elijah Lightsey founded the farm in the early 1900s. His son, Erie Ellice Lightsey, was born on the family place outside Mexia in 1928 and bought it from his mother. Today, the farm is run by his daughters, Lisa Lightsey Hadden, 42, and Mary, 39. "We always knew we'd do what we could to keep it going," Mary said.
Their dad was "planting 'til the day he died" in 2009, said Mary. Their mother, Fairy Nell Lightsey, still lives on the farm, although she's not able to help out anymore. For three generations, the Lightseys have been regulars at the Dallas Farmers Market. Like Canton farmer J.T. Lemley, their name is a gold standard—it means "the real deal."
"I still remember when I was little bitty and my father would take me up there," said Lisa. "It made me feel good to sell. He would say, 'Fill your basket. Sell. Be kind to customers. Be there to help them. Don't walk away.'"
In recent years, the sisters have ventured to other places, although they've always kept a link to Dallas, selling mostly at the wholesale market instead of in a retail stall. They truck their wares all over the state—to Austin grocers and to farmers markets in Houston and Waco. But a lot of people also come to them. They have a farm stand just off FM 1365 south of Dallas and east of Waco, on the side of their peach shed. There, they sell their produce through the seasons, closing only for Christmas and Easter: peaches, pears, plums – persimmons are a big fall crop – pomegranates, apricots and figs plus all kinds of melons, peas, squash, okra, sweet onions, plums, tomatoes, watermelon, cucumbers, kale and peppers. "Fruit is our specialty," Mary said. They're even experimenting with cherries, and they just planted additional pomegranate trees.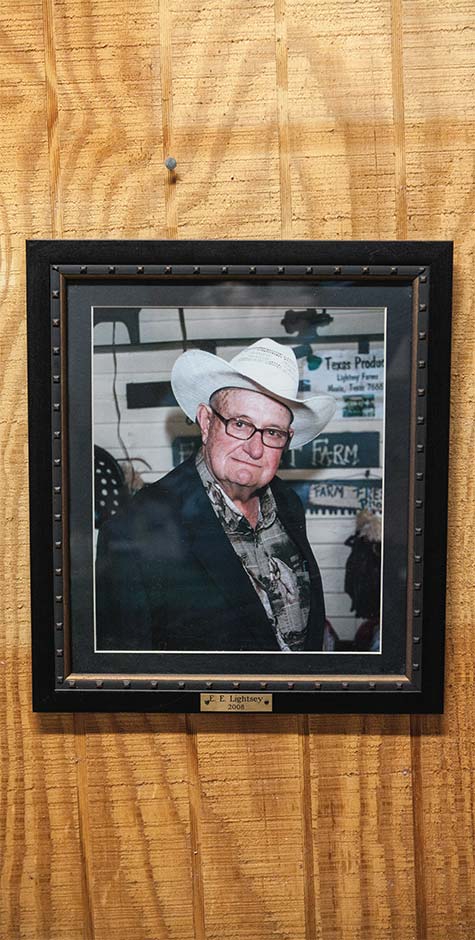 "I still remember when I was little bitty and my father
would take me up there," said Lisa.
"It made me feel good to sell. He would say,
'Fill your basket. Sell. Be kind to customers.
Be there to help them. Don't walk away.'"
When the sisters' grandfather first started farming the land, he grew cotton. But he quickly switched to peaches. "In the 1920s, he could make five times the amount of money in one year," Mary said. Their father expanded the farm – it's now 500-plus acres – and today they work half cattle and half crops, she said. They're fortunate to have good, sandy soil and they have dodged some of the weather disasters that devastated other Texas farmers and ranchers, most notably the drought and prolonged heat wave of 2011. "It was (still) really hard on us," Mary said, although they never ran out of water and were able to feed their cattle. "Our well never ran dry – it's a deep well," Mary said.
"But we carried water to some areas." Lisa elaborates: "We pulled a tank back and forth behind a tractor. We'd go to the well, fill it up, and then we had a hose from the tank to water our trees." That's hand watering individual trees over acres of orchards. "We did lose some," she said, "but we would have lost a lot more if we hadn't done that." That same year, their cattle grazed the pastures down to the nub. But thanks to their dad's foresight, they had enough supplemental hay to squeak by.
"We had back stocks of hay," Mary said. "He collected hay for a couple of years and set it back for emergencies. In the situation in 2011, it sure beat nothing. We also planted oats." Many of their ranching counterparts struggled to purchase hay anyplace they could find it and at any price – sometimes from as far away as the Pacific Northwest and Midwestern states.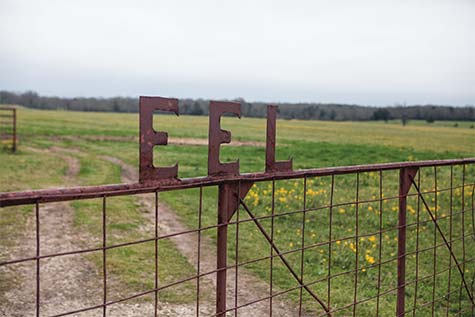 Growing up on the farm meant working the farm. "We've always helped him," Mary said. "Probably my earliest memory is of riding on the trailer, picking peaches off the trees, or maybe busting watermelons on the ground." When they were old enough to attend school, the sisters worked weekends and summers. "It paid our way through college," Mary said. Both women earned education degrees from Sam Houston State University in Huntsville. "We thought about going into ag, but my dad said 'You'd be better off studying a whole different area,'" Mary said. So they became teachers. "We like farming and ranching, and we like teaching," she said. "We both taught until our father passed away." For now, she works the farm full-time and Lisa is a special education teacher in Wortham.
A lot of people are surprised to learn that the Lightseys raise cattle, but it's just part of their diversification strategy. "You don't want to focus on one crop," Lisa said. "We have several different crops. If one gets wiped out by the weather, we have others to depend on. Weather has a big impact on your crops," said Lisa. "You do whatever you can, but you can't help it if it hails."
The farm and ranch require year-round attention, and in the summer, Mary's working day stretches into eighteen hours, "from 8 until evening." A couple of hands help out, Lisa said, and two have been with the farm more than 25 years. "They know what they're supposed to do," over the wide variety of tasks that beckon.
"Every day is completely different," Mary said, "whether you're preparing the soil, planting, tending to trees – peach trees need to be pruned and thinned – (or attending) cows having calves. We're also making deliveries of produce and working the farmers markets." She and Lisa each live about three miles from the farm. "We wanted to be in quick driving distance," Mary said, in case of emergencies, such as "if a cow gets out and you have to get it in."
They're also starting to train up the next generation. Mary is expecting her first child, and Lisa has two kids, ages three and four, whom she hopes will one day continue the family farming tradition. "They love to go out there and ride their bikes," she said. "We have a little tractor. We take 'em out and pull carrots – they like that. That's how it starts."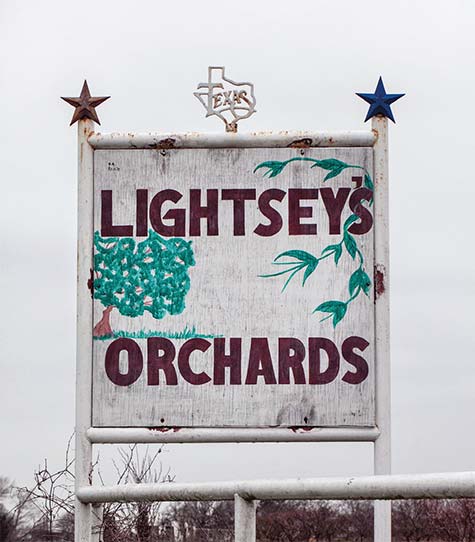 KIM PIERCE is a Dallas freelance writer and editor who's covered farmers markets and the locavore scene for some 30 years, including continuing coverage at The Dallas Morning News. She came by this passion writing about food, health, nutrition and wine. She and her partner nurture a backyard garden (no chickens – yet) and support local producers and those who grow foods sustainably. Back in the day, she co-authored The Phytopia Cookbook and more recently helped a team of writers win a 2014 International Association of Culinary Professionals Cookbook Award for The Oxford Encyclopedia for Food and Drink in America.