Community synergy is difficult to define, but we know it when we see it. It's the spark that lit and sustains Chefs for Farmers, an annual gathering started in 2010 whose mission is to bring together "chefs, artisans and culinary influencers to celebrate supporting local and regional farmers." Synergy is behind McKinney's organic emergence as a locavore hot spot, and synergy helped Coppell elevate its humble Old Town Coppell farmers market to the centerpiece of a warm, people-friendly development. Synergy is also fueling a broader interest in gardens—backyard, school and community.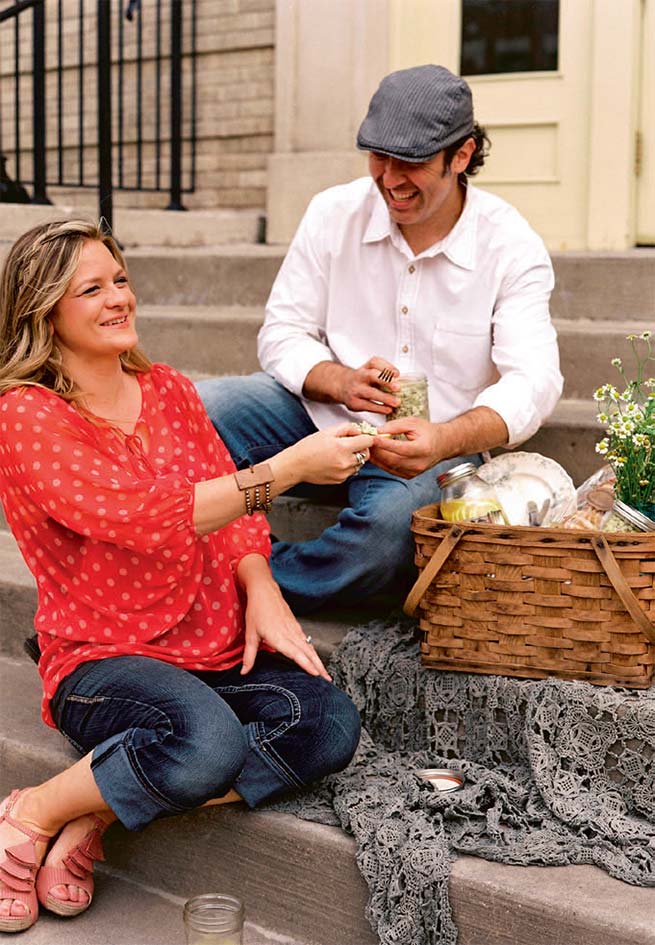 MCKINNEY'S AMAZING STORY
What's happening in McKinney stems from both people and place. Among the people, entrepreneur Rick Wells has been a catalyst and cheerleader, committed to bringing farmer-producers and chefs together as well as supporting local, sustainable development. His Waterboy Farms by his home in Lucas supplies Harvest Seasonal Kitchen chef Andrea Shackelford, and his Seed Project Foundation "seeds" sustainability. At McKinney's farm-to-table dinners—whether fundraisers or growerchef get-togethers, Wells is always there to encourage the crowd.
But he'd be the first to credit others, such as Robert and Kaci Lyford, who notched things up when they opened Patina Green Home and Market on the McKinney Square. Robert is among cutting-edge area chefs supporting local farms by using and preserving local produce, and even his simple egg-salad sandwich rises to culinary excellence. The Lyfords have been instrumental behind the scenes, raising funds and awareness for the Farm Crisis Fund, part of the Seed Project fold. Likewise, Matt Hamilton was an early actor with his Local Yocal Farm-to-Market butcher shop for grass-fed beef. Just last year, he added Local Yocal BBQ and Grill. McKinney also opened its heart to support Hugs Café, staffed with special-needs adults.
All the farms and ranches surrounding McKinney—these days sharing uneasy space with encroaching residential tracts— feed into the lively Historic McKinney Farmers Market. After a hiatus from its Chestnut Square Historic Village location, it's moving back this month to the historic square and adjacent new development— such a long way from the downtown asphalt parking lot where it started. This is where you'll find folks like Leslie Luscombe with her Luscombe Farm spicy jellies and jams and hyper-local Lewellen Farms with produce grown just 10 minutes from the market.
Two McKinney Farmers Market alums, Megan Neubauer and father Jack, have taken their Pure Land Farm to the next level in local farming, evolving into a wildly popular pick-your-own for all kinds of fruits and vegetables—blackberries to tomatoes, adding strawberries this year. It's proved so successful, you have to book ahead online. She's part of a new generation of farmers looking for creative ways to engage with people who love local. Megan is also Executive Director of Wells' Seed Project Foundation, and her farm will be hosting its fourth Outstanding in the Field farm-to-table dinner in the fall. The first three sold out.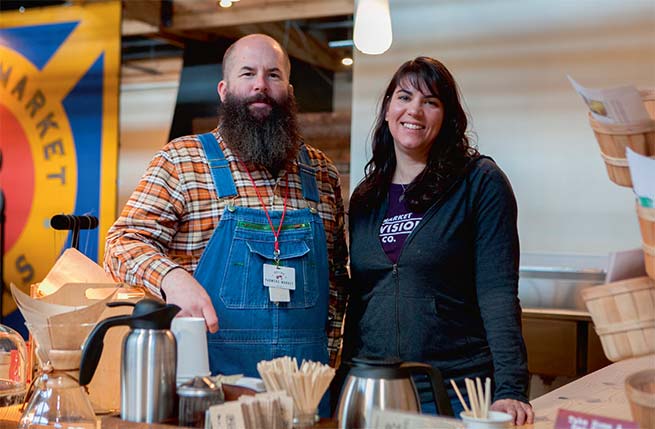 COPPELL KEEPS ITS HEART
Coppell is another triumph of community synergy, where the city, a developer and farmers market volunteers joined forces to transform the area around the farmers market in sleepy Old Town into a vibrant, residential- and-retail development—without losing the market's heart. Today Old Town Coppell beckons with yesteryear charm, including shotgun-style houses, quaint buildings for small businesses, and a large, open commons. Significantly, the composition of the market is unchanged and remains one of the area's best, with longtime vendors such as Wackym's Kitchen (see profile on Page 24) and Rehoboth Ranch, which is into its second generation under Mark Hutchins' guidance. It's worth a drive to see the transformation—and pick up some mighty good, locally grown veggies.
URBAN HUB FOR DALLAS
At the center of a growing hive of apartments and lofts, all that remains of Dallas' venerable 78-year-old farmers market is The Shed and The Market. One of the early advocates of this new configuration was Shannon Wynne, who expressed his support by opening Mudhen Meat and Greens in 2016. His kitchen sources in part from the nearby farmers market pavilion (The Shed), which mixes honest-to-goodness farmers and ranchers with artisans, arts and crafters, and events. Veteran vendors include JuHa Ranch, Bois D'Arc Meat Co., D's Sourdough, White Rock Granola, Texas Honey Bee Guild, T-Rex Pickles, Denton Creek Farms and Williams Farm, to name a few.
Just a stone's throw away in The Market building (formerly Shed No. 2), it's worth a trip to discover Market Provisions Co., a kind of mini-farmers market of local treasures run by Chad Julka, local program director for Susie Marshall's nonprofit Grow North Texas. Also Stocks & Bondy, home of chef Joanne Bondy's stocks and soups made from local ingredients. And the satellite location of Scardello Artisan Cheese, with many Texas selections.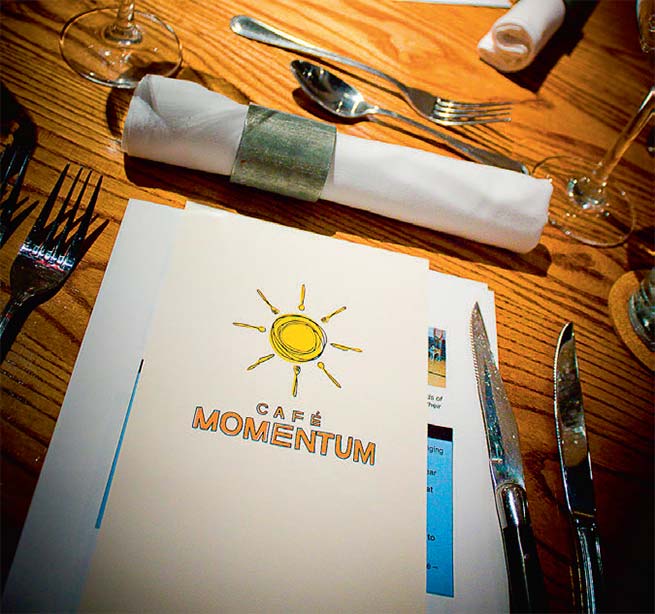 NEIGHBORHOOD BEST
Community is something that arises around markets, born both out of intention and neighborhood. White Rock Farmers Market is a great example, started ten years ago by Sarah Perry to answer growing demand. Perry has been a fierce market advocate whose influence continues today as the city considers changing its farmers market regulations. White Rock outgrew its Green Spot Market & Fuels location and ultimately moved to Lake Pointe Church on Garland Road. There's something about the mix of vendors, as well as the strict vetting. Everything sold at White Rock is grown or produced within a 150-mile radius. But then, Sandra Daniels, the baker behind Hippos and Hashbrowns, lives within walking distance of the market.
Saint Michael's Farmers Market has likewise developed a sense of community organically. The nonprofit project of Saint Michael and All Angels Episcopal Church started eight years ago and gradually developed a substantial following for its artisan food producers, including Dolci Creazoni home-cooked Italian foods and Becerra's Tamales. In recent seasons, it has explored upping its game with produce and becoming a growers' market, with farmers like Demases Farm and Irving's urban Braga Farms. Slow and steady wins the race.
WHERE VISION LEADS
It's hard to list all the accolades earned by Chad Houser and Café Momentum. Only last year, Houser was named to the roster of CNN Heroes. The former chef is the perfect example of what one person with a dream can achieve. In his case, when he was at the top of his game in 2008, he decided he wanted to do something concrete to help juvenile offenders break the pattern that led to their incarceration. Through many fundraiser dinners, where the young men and women were part of each team, plus support from myriad others (not least, Parigi's Janice Provost), he finally opened Café Momentum in 2015. There, he offers youths a 12-month, post-release paid internship to learn the ins and outs of the restaurant business and take away a skill set to break the crime cycle—an amazing win-win.
AMANDA THE AVATAR
If anyone embodies the spirit of the North Texas locavore movement, it's Amanda Vanhoozier. She was there to help organize the Coppell Community Garden in the late 1990s. To create and manage the Coppell Farmers Market, which has set the standard since for excellence. The Coppell resident went on to reconfigure and manage the Dallas Farmers Market before striking out on her own as a farmer-rancher advocate with her JustPickedTX website. Pragmatic and self-effacing, Vanhoozier quietly presses for progressive solutions for small producers, now with Profound Foods, a Lucas-based farm collective seeking to streamline the link between farmers and chefs. She's also fulfilling a personal dream, growing and selling fresh-cut flowers with her Bishop Hill Farm Flowers.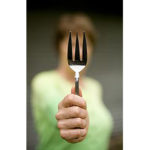 KIM PIERCE is a Dallas freelance writer and editor who's covered farmers markets and the locavore scene for some 30 years, including continuing coverage at The Dallas Morning News. She came by this passion writing about food, health, nutrition and wine. She and her partner nurture a backyard garden (no chickens – yet) and support local producers and those who grow foods sustainably. Back in the day, she co-authored The Phytopia Cookbook and more recently helped a team of writers win a 2014 International Association of Culinary Professionals Cookbook Award for The Oxford Encyclopedia for Food and Drink in America.