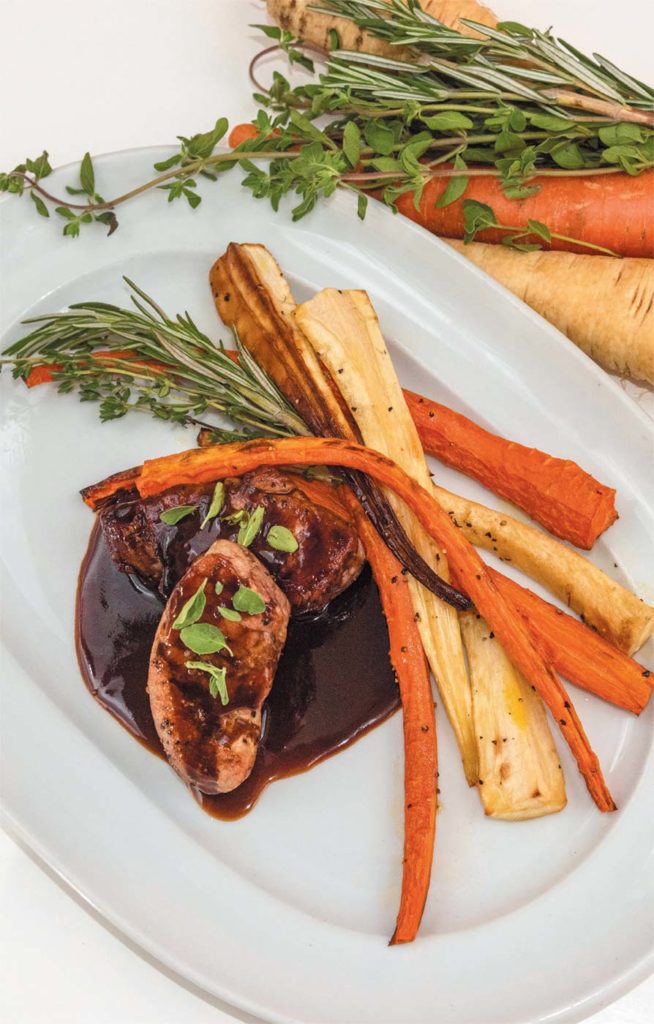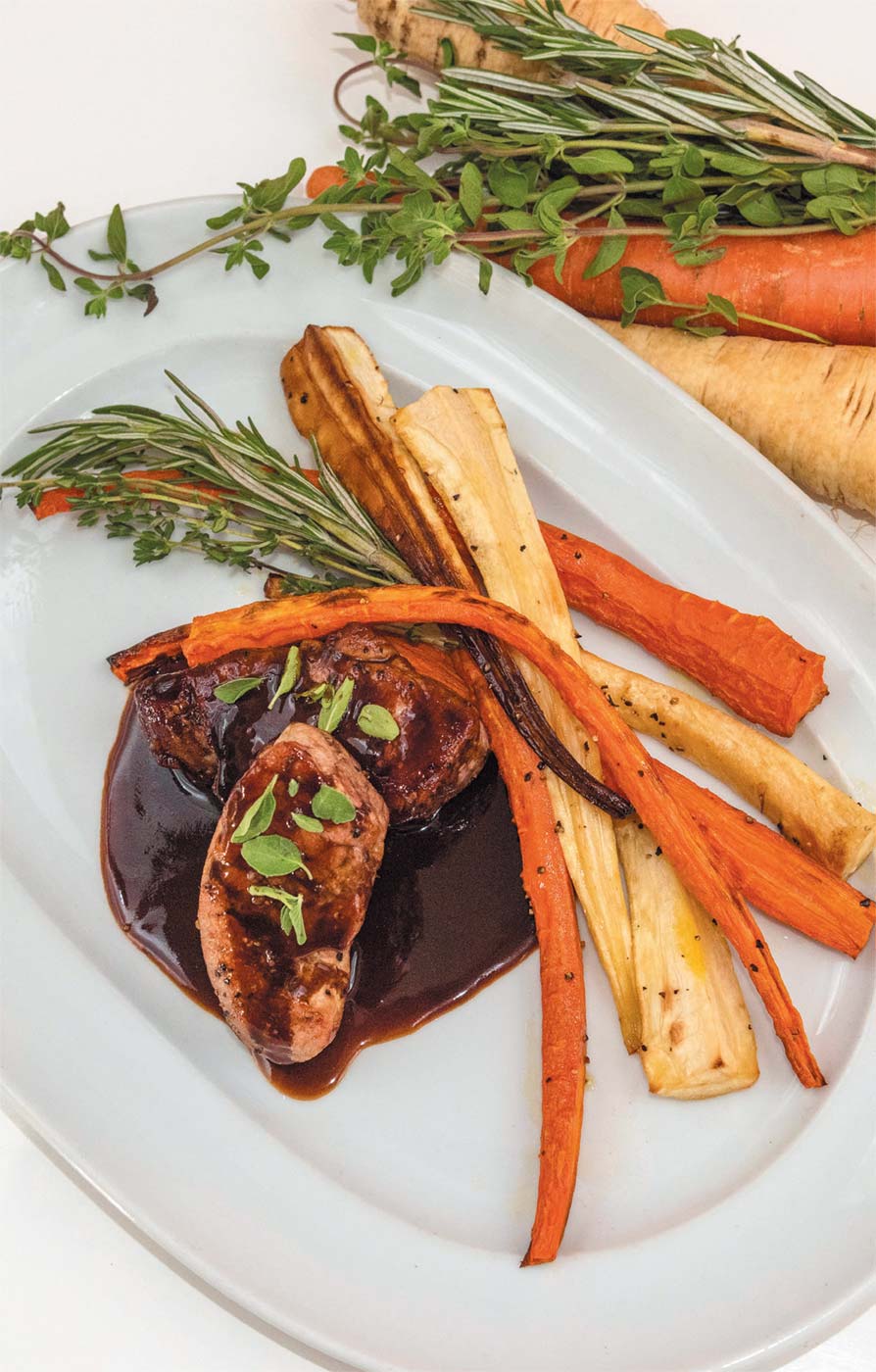 Ingredients
3-ish pounds boneless pork shoulder/ butt, tied with kitchen twine (optional)
Plenty of salt and freshly ground black pepper
2 Tablespoons olive oil
About 10 shallots, thinly sliced
2 parsnips, diced
2 large Granny Smith apples, peeled and cubed
3 garlic cloves, chopped
1 teaspoon dried thyme or 1 Tablespoon fresh thyme
2 cups apple cider
1 tablespoon Dijon or grainy mustard
Instructions
Preheat oven to 400° F.
Pat the pork dry with a paper towel and season all over with salt and pepper.
Heat oil in a heavy-bottom Dutch oven or similar vessel with a lid. Brown pork on all sides. Transfer pork to a plate.
Add shallots and parsnips and 1 teaspoon salt to the pot. Sauté over medium heat, stirring occasionally, until the vegetables are very soft and golden brown.
Add a big splash of apple cider to the pan and deglaze (letting the drippings mingle). Add apples, garlic, and thyme. Stir to combine and cook until garlic is fragrant.
Return pork to pot, nestling it down in the vegetables.
Add cider. Cover pot and place in oven. Reduce heat to 325° F. Braise until meat is very tender, 2.5-3 hours.
Return pot to stovetop. Transfer pork to a cutting board and remove kitchen strings (if used). Cook the sauce until thickened and slightly reduced, a few minutes. Use an emulsion blender or blender to blend the sauce until desired texture is achieved. Stir in mustard. Season to taste with salt and pepper.
Cut pork in serving pieces and arrange on serving platter or individual dinner plates. Sauce as you'd like — over, under, or BOTH!