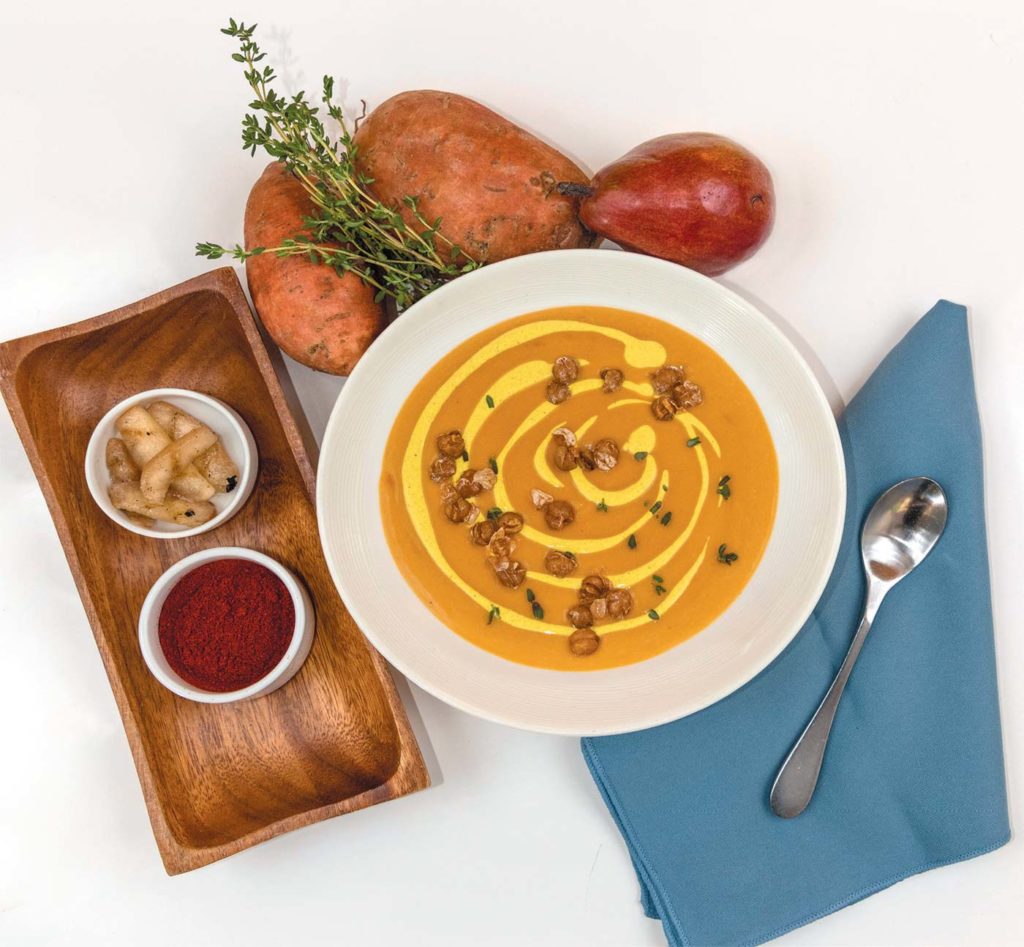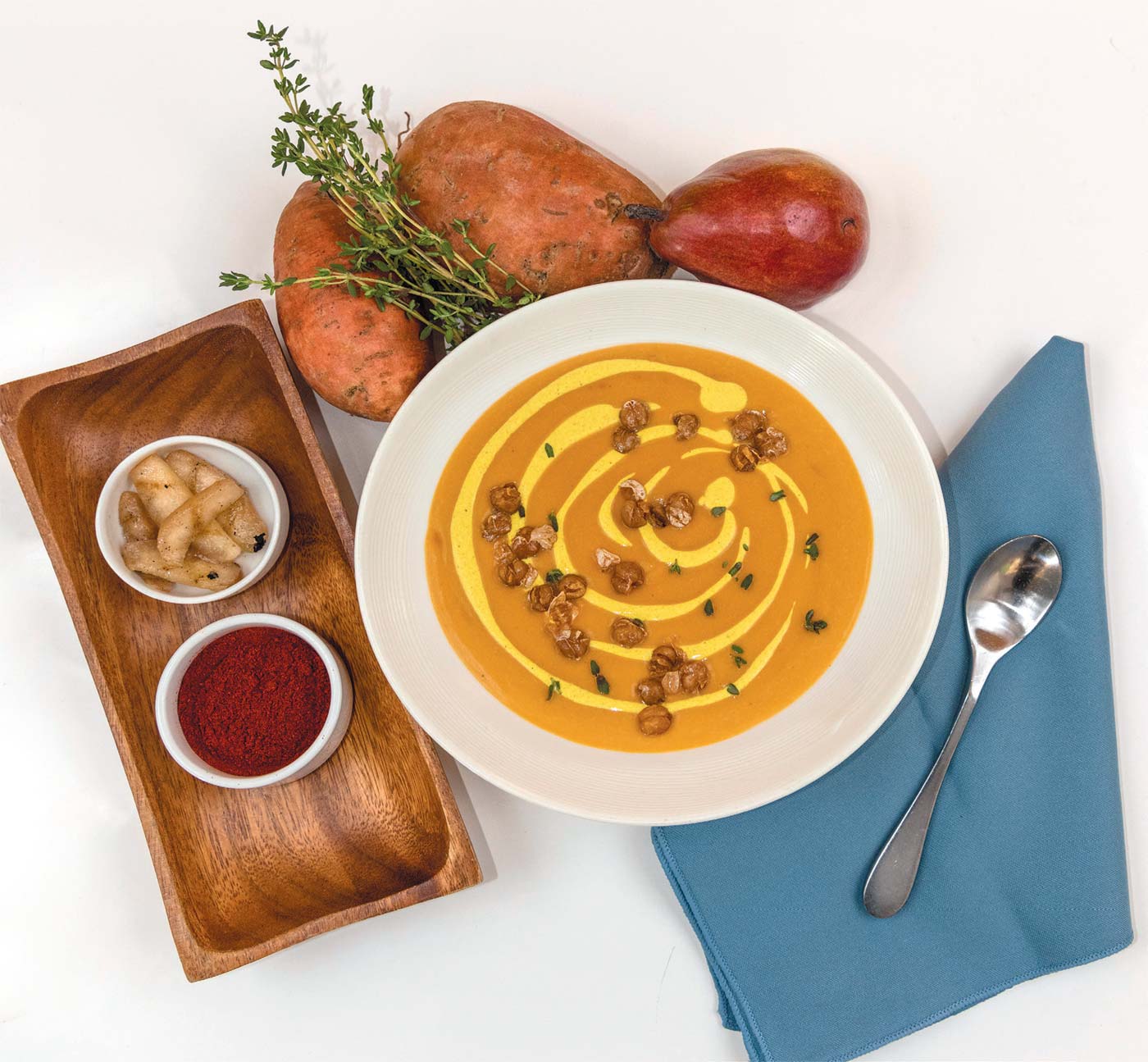 Ingredients
2-3 Tablespoons extra-virgin olive oil
6 cups peeled and cubed sweet potatoes
2 cups thinly sliced leeks
2 pears, peeled, cored, and chopped
3 garlic cloves, peeled and minced
1 Tablespoon peeled and minced ginger
2 Tablespoon tomato paste
1/2 teaspoon salt
1/2 teaspoon black pepper
1/4 teaspoon. paprika
6 cups vegetable stock
1 cup heavy cream
2-3 Tablespoons fresh parsley, minced
For the Curry Yogurt
1/4 teaspoon curry powder
Plain yogurt (full or reduced fat, to taste)
Pinch salt
For the Chickpeas
Drain and rinse one can (or 1 ½ cups soaked and cooked) chickpeas and pat dry. Toss in olive oil and bake in a 350 ° F oven for 45 minutes, shaking the sheet pan every 15 minutes. They should feel dry and crispy. Toss with salt and curry powder.
Alternately, store-bought crispy chickpeas in the snack aisle work well, too!
Instructions
In a large stockpot over medium heat, warm 2 tablespoons of the olive oil. Add the sweet potatoes, leeks, and pear. Cook, stirring occasionally, for 7-8 minutes. If the bottom of the pot starts to get dry, add the remaining tablespoon of olive oil.
Stir in the garlic, ginger, tomato paste, salt, pepper, curry powder and paprika. Cook for an additional 2 minutes, or until fragrant. Then stir in the vegetable stock, scraping up any browned bits from the bottom of the pot with a wooden spoon. Cover with the lid slightly ajar and bring to a simmer. Cook until the sweet potatoes are very soft, about 20-30 minutes. Turn off the heat and allow the soup to cool slightly.
Once slightly cooled, purée the soup using an immersion blender, blender, or food processor with the blade attachment. Work in batches as necessary. Return the puréed soup to your pot and re-warm over low-medium heat. Stir in the heavy cream. Taste and adjust for salt and pepper, if necessary. Cover to keep warm.
Meanwhile, prepare your chickpeas — whether roasting them yourself, or opening the package you purchased.
To serve, ladle the warm soup into bowls. Swirl the curry yogurt into the soup. Top with the crispy chickpeas and fresh parsley. Enjoy immediately.