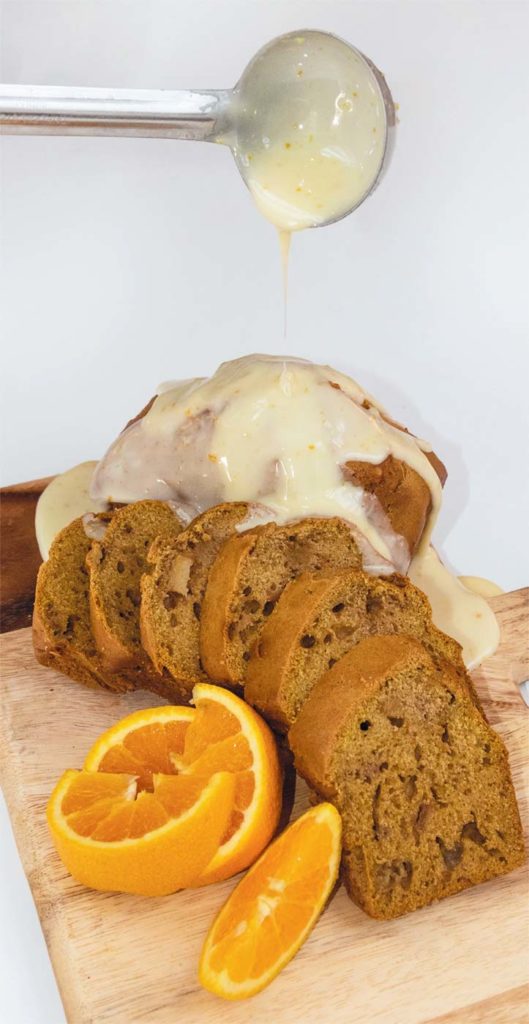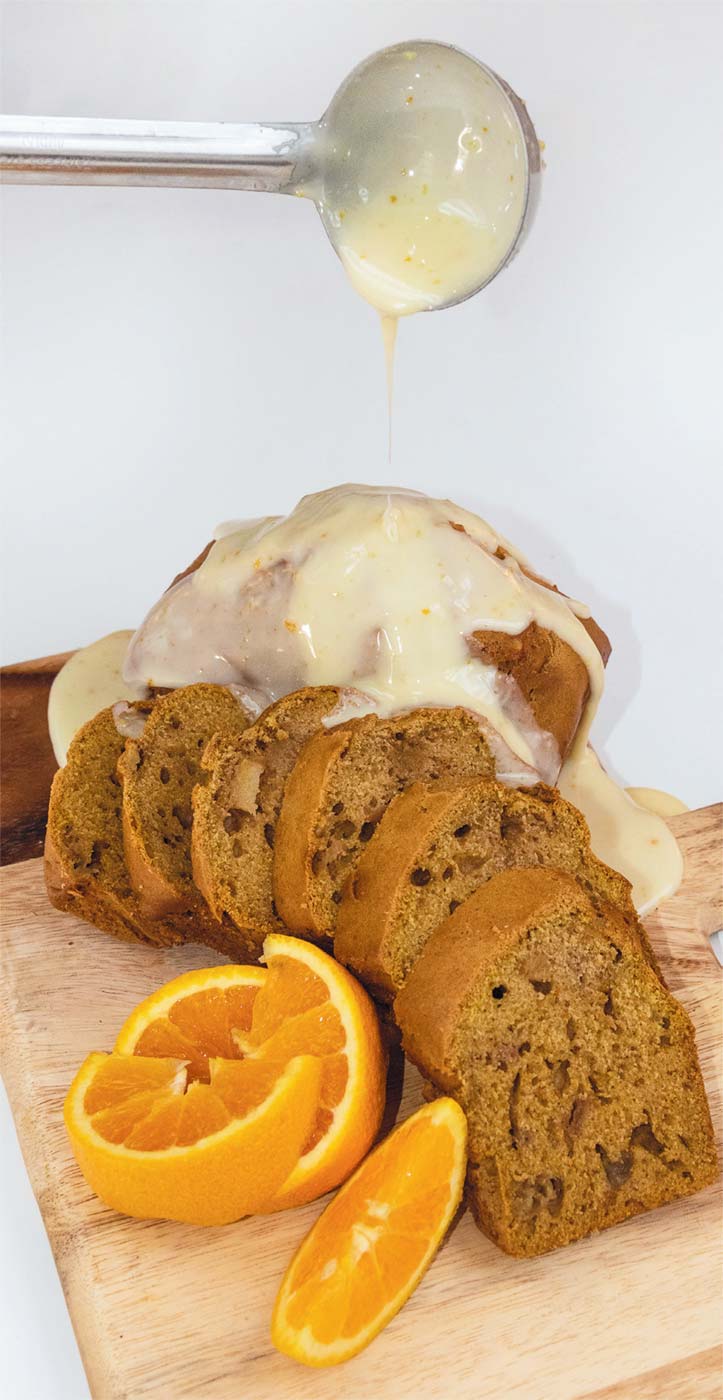 Ingredients
2 sticks butter, softened
1 ½ cups white granulated sugar
15-ounce can pumpkin
Zest of one orange
2 teaspoons cinnamon
2 teaspoons vanilla
3 eggs
2 cups all-purpose flour
¾ cup milk
2 cups apples, peeled and diced
Instructions
Preheat oven to 300 ° F and grease a standard loaf pan or several mini loaf pans.
In a medium mixing bowl or stand mixer fitted with the whisk attachment, beat butter until light in color (about 3 minutes). Gradually incorporate sugar, pumpkin, orange zest, cinnamon, and vanilla until fluffy and smooth.
Add eggs one at a time on low, careful not to overbeat.
Alternate adding flour and milk until smooth.
Pour into loaf pan, allowing space to compensate for rise (discard or use excess batter if using mini loaf pans). Bake 1 hour 15 minutes or until toothpick comes out clean.
Cool 10 minutes. Invert to release from loaf pan. Cool completely before adding optional glaze
Cardamom Brown Butter Glaze
Ingredients
1 stick salted butter, browned in a pan and cooled, but still melted 1 ½ cup powdered sugar 3 Tablespoons milk ¼ teaspoon ground cardamom
Combine ingredients and drizzle over pound cake.