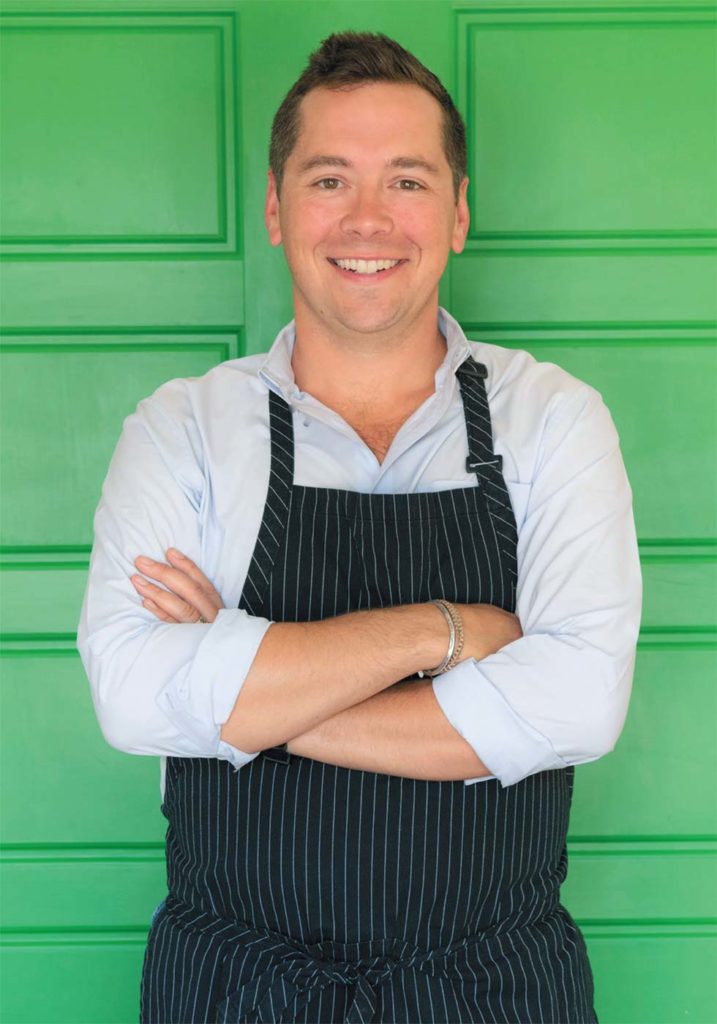 ROOT DOWN WITH EARTHY ESSENTIALS
People in general know me as the entertaining guy," Jordan Swim, chef and owner of Vestals Catering, says. Not surprising, as his first culinary concept was a supper club held in his backyard, a model that burgeoned quickly. Ever cooking with local, seasonal produce, he is particularly fond of autumn, when the weather turns crisper. "Fall is the time when people really start to think about cooking again and gathering with the people they love." Let those unions be over slow-braised pork, grill charred veggies with a little crunch, and something out of the oven you can make more indulgent with a glaze. For this chef, comfort and communing reign, and fall's bright, earthy bounty can soothe as folks "come back into their homes, come back into their rhythms." Welcome back to your roots.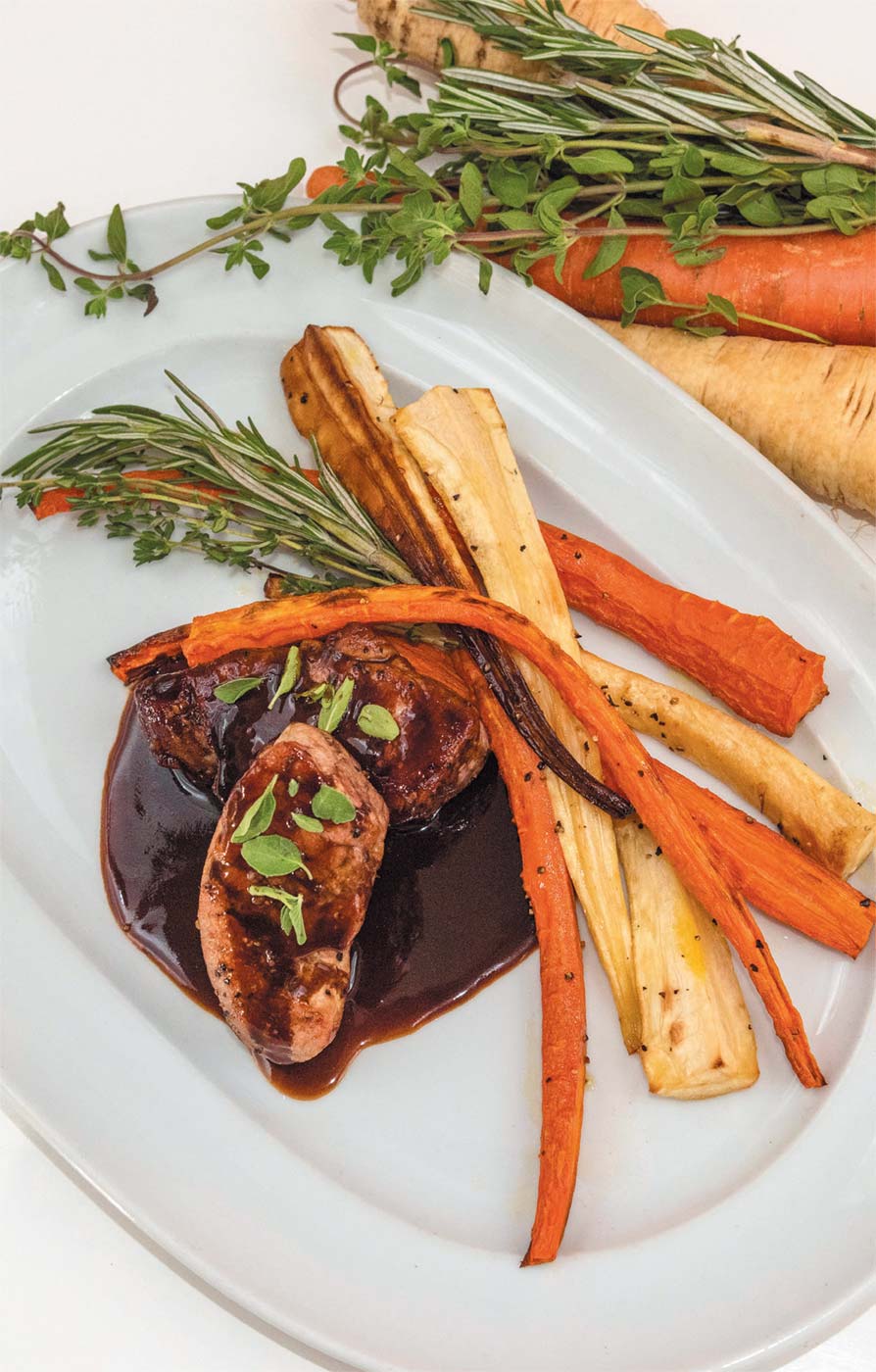 Autumn Apple Cider Braised Pork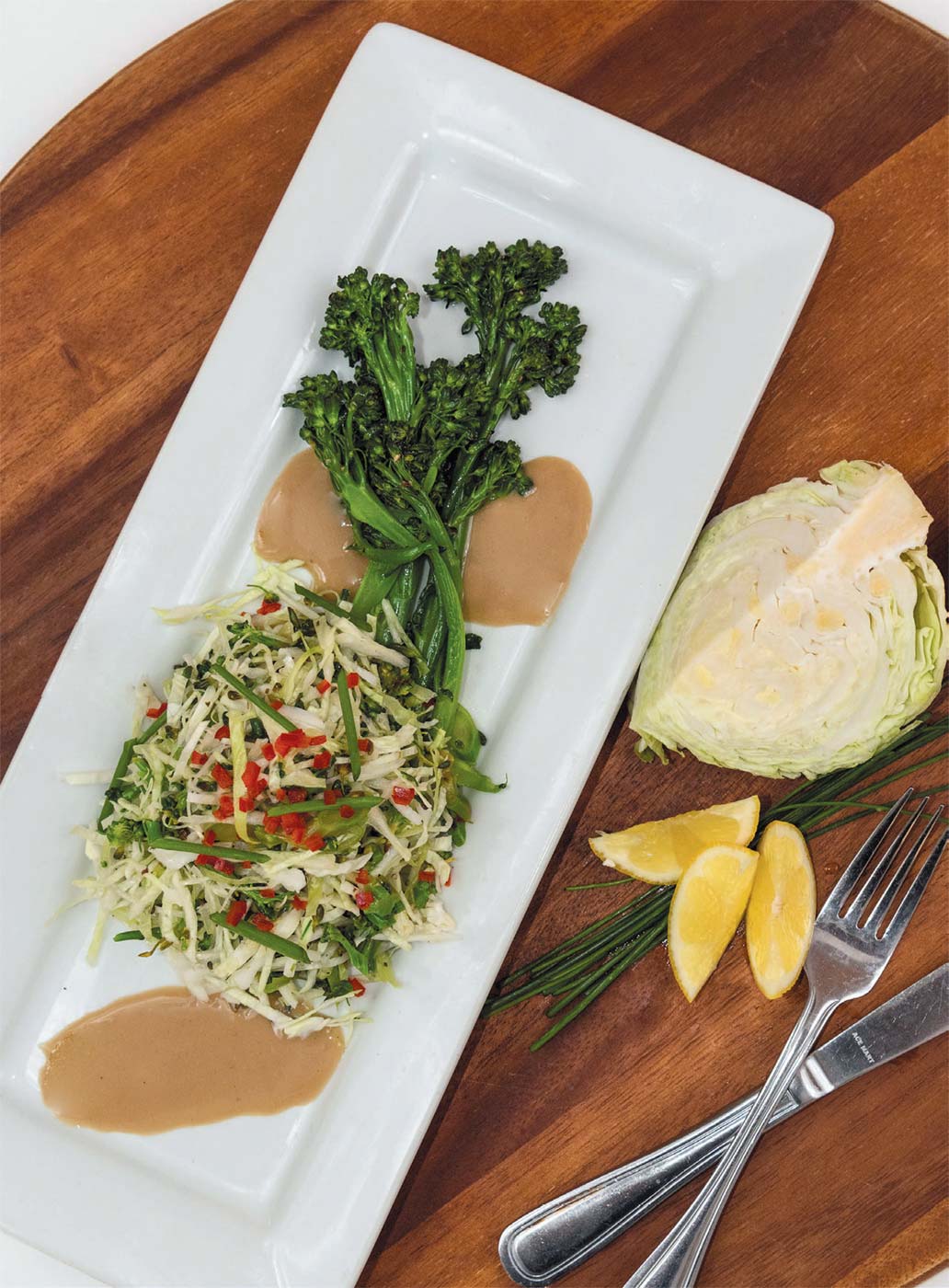 Charred Cabbage and
Broccolini with Lemony
Roasted-Garlic Tahini Sauce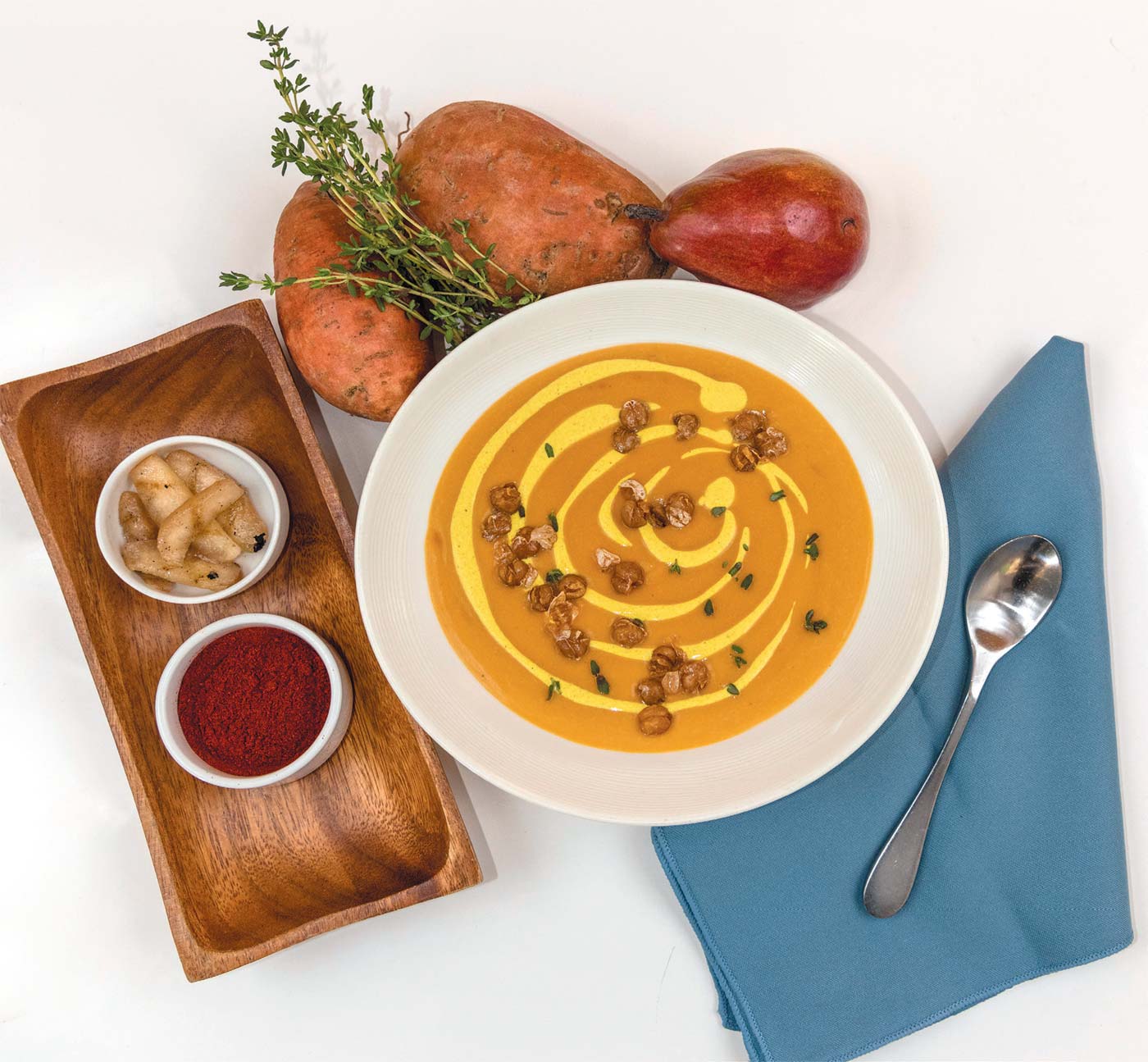 Sweet Potato-Pear Soup with Curry Yogurt
and Crispy Chickpeas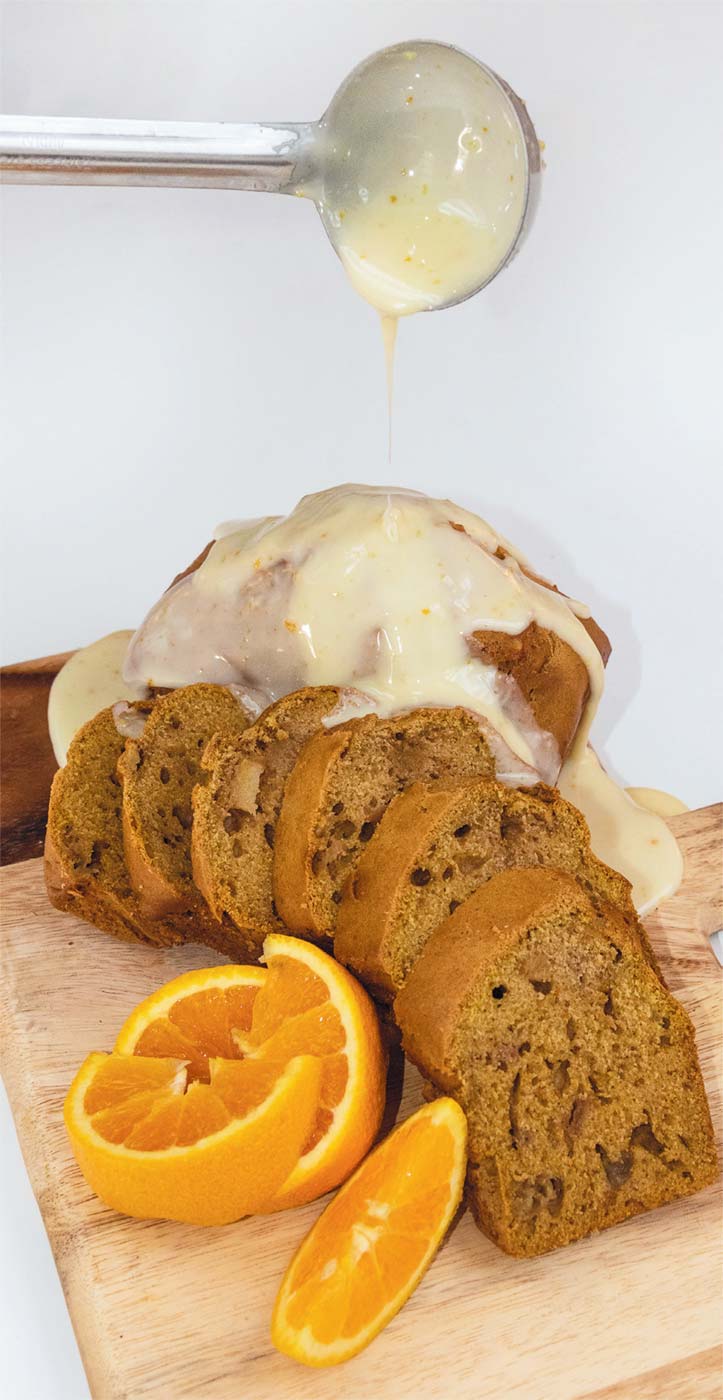 Orange-Scented Pumpkin and Apple Pound Cake with Cardamom Brown Butter Glaze
EVE HILL-AGNUS teaches English and journalism and is a freelance writer based in Dallas. She earned degrees in English and Education from Stanford University. Her work has appeared in the Dallas Morning News, D Magazine, and the journal Food, Culture & Society. She remains a contributing Food & Wine columnist for the Los Altos Town Crier, the Bay-Area newspaper where she stumbled into journalism by writing food articles during grad school. Her French-American background and childhood spent in France fuel her enduring love for French food and its history. She is also obsessed with goats and cheese.