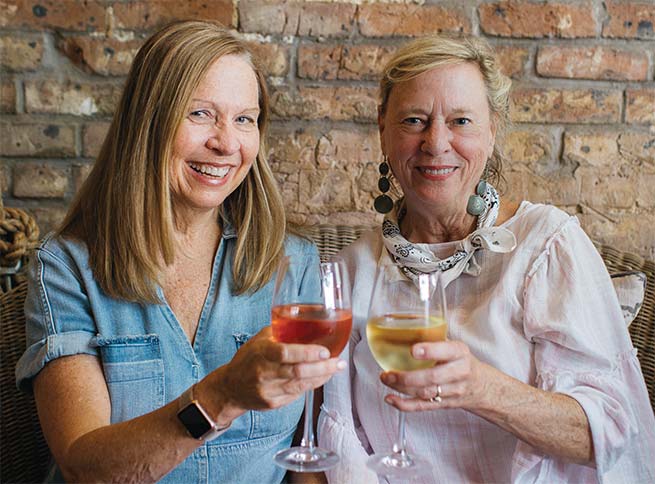 Each new issue of Edible DFW is a sweet adventure. Who else has a work-week that includes wine-tasting with vineyard owners, foraging with a cool chef and the Texas Plant Guy, and tromping around a barnyard with goats?
The kitchen always beckons us to try new recipes. When the temps drop in October, we'll be cooking up Dotty Griffith's real Texas chili—scrumptiously styled and photographed for this issue by Andrew Vracin and Gae Benson. We'll also be turning up the heat with Meredith Steele's sassy game-day recipes, the ultimate snacking grub for hungry locavores.
For 40 seasons, we've watched the food scene evolve. In Notable Edibles, Kim Pierce recaps recent changes in state laws that will impact the sale of artisan food and craft beer. A shout-out to Texas lawmakers for easing restrictions on local entrepreneurs.
Two stories, two farmers—one young, one older. Karel Holloway writes about Paul Allen of Lost Ruby Ranch, who began raising goats as a retirement project. Melinda Ortley's photo of Paul graces our cover. Kim interviews teen farmer Dawson Mehalko of Jubilant Fields Farms, who's impressing chefs with both his vegetables and his can-do spirit.
And Dawson's not the only inspiring youth digging around in the dirt—and in bushes, trees and vines. While foraging with horticulturist Daniel Cunningham (aka Texas Plant Guy) and chef David Peña of Goodfriend Beer Garden & Burger House, we met chef Peña's three children, Malia (11), Leia (9) and Kellan (7), who impressed us with their knowledge of what's edible—and what's not—in the urban landscape. The trio credits both their dad and their involvement in Scouts BSA for their love of nature. Teresa Rafidi's photos beautifully capture the outing.
Nature was on full display in the vineyards during our road trip to the North Texas Wine Country. Whether you're a wine aficionado on the hunt for undiscovered vineyards or a weekend trekker looking for the road less traveled, we invite you to follow our route, whimsically illustrated by Krystal Read.
At every stop, we met first-timers and regulars alike regulars alike who gushed about their discoveries and noted how their visit changed their perception of the region. North Texas wineries offer stunning vistas, peaceful porches and weekend events, but it's the award-winning wine that brings people back. Our trip yielded an assortment of new North Texas favorites, including several bottles of Tempranillo—the perfect match for Dotty's chili and Meredith's butternut squash taquitos, recipes we'll be making soon. And it's all in a day's work.
As a kid, TERRI TAYLOR refused to eat her vegetables. Her veggie-phobia was cured in 1977 when she spent eight months working on farms in Norway and France. She studied journalism at UT-Austin and received a master's degree in liberal arts from SMU. Her short story "Virginia" can be found in Solamente en San Miguel, an anthology celebrating the magical Mexican town of San Miguel de Allende. She has written for Edible DFW since its inaugural issue in 2009. She became the magazine's editor in 2010 and is the editor of Edible Dallas & Fort Worth: The Cookbook.