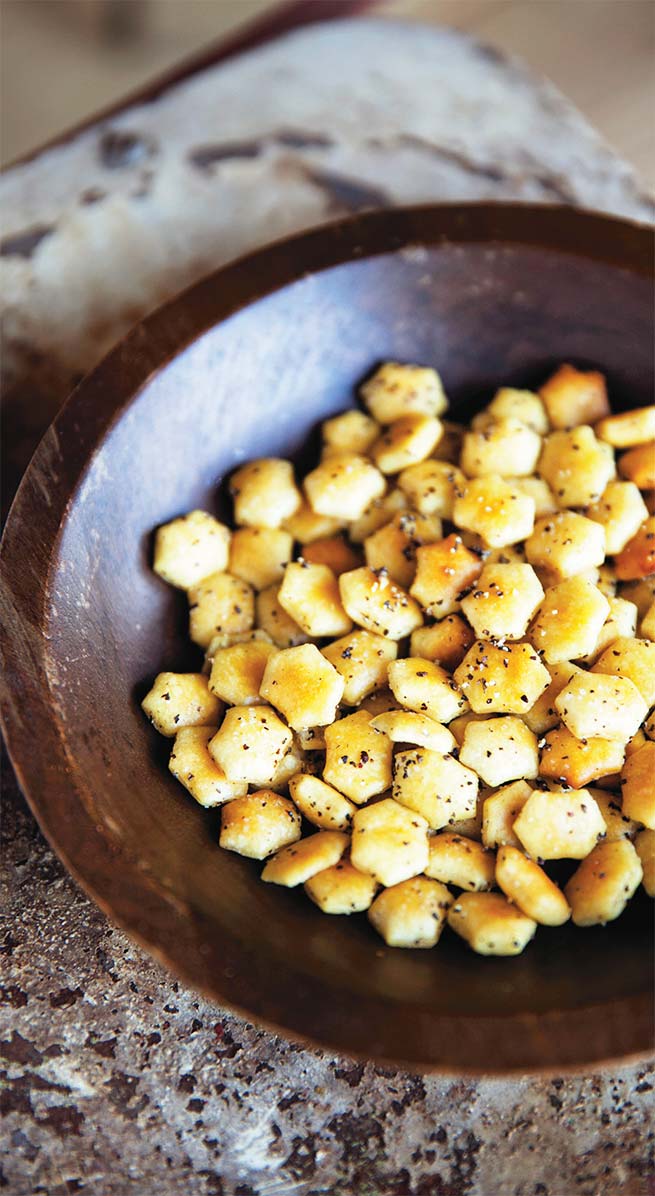 Photography by Desiree Espada
½ cup canola oil
¼ cup C&J Farms seasoning blend of choice
10 ounces oyster, saltine minis or other small crackers
Put oil and seasoning blend in a 1-gallon zip-top plastic bag. Mix to blend. Add the crackers, seal and mix well until all are coated
More About C&J Farms
C&J Farms sells at the Waco Downtown Farmers Market and many of the Four Seasons markets in the Dallas area. Check the web site under "Find Us" for up-to-date locations.
Empire Baking Co. and Rooster Home and Hardware carry the products.
If you'd like to learn more about herbs, Connie Gibson and friend Holly Ross from Hollyberry Herb Farm in Canton lead classes at C&J.
KIM PIERCE is a Dallas freelance writer and editor who's covered farmers markets and the locavore scene for some 30 years, including continuing coverage at The Dallas Morning News. She came by this passion writing about food, health, nutrition and wine. She and her partner nurture a backyard garden (no chickens – yet) and support local producers and those who grow foods sustainably. Back in the day, she co-authored The Phytopia Cookbook and more recently helped a team of writers win a 2014 International Association of Culinary Professionals Cookbook Award for The Oxford Encyclopedia for Food and Drink in America.