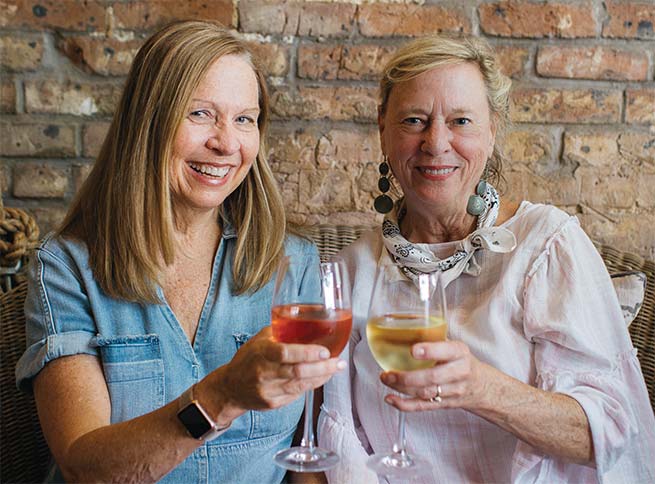 On Sunday evening, Oct. 20, as I was editing this issue, a Category EF-3 tornado with winds of 140 mph roared through our neighborhood with little warning, collapsing walls, hurling cars, peeling away roofs and snapping wires and trees.
In the days that followed, we would learn that 10 tornados had pummeled North Texas, leaving miles of destruction and debris. That no lives were lost is nothing short of a miracle.
Though our own house remained intact, friends and neighbors suffered substantial losses. And oh, the trees—hundreds of them—severed, leafless, uprooted, gone forever.
As we go to press, many neighborhood haunts are still closed. Our independent bookstore, garden store, animal clinic, mechanic, grocery, bank, fire station, restaurants, schools, houses of worship all suffered significant damage. These places make up the fabric of our community. We ache for their employees and look forward to the day when their doors are open again.
Edible DFW's long-standing advertising partner, North Haven Gardens, was a beacon of light in the turmoil, even as they dealt with the total destruction of their facility. The swift announcement that they would rebuild buoyed the neighborhood during those first uncertain hours. Kudos to Central Market, another advertising partner, for sending a mobile kitchen to its damaged store at the Preston-Royal Shopping Center, to prepare meals for affected neighbors and first responders.
We hope this winter issue of Edible Dallas & Fort Worth will also spread comfort and joy, starting with photographer Teresa Rafidi's irresistible cover shot of dogs Moose and Ringo with their owner, farmer Charlie Blaylock. Within these pages, Meredith Steele offers soothing winter recipes from around the globe, and Dotty Griffith gives a lesson on making homemade gravy to ladle over holiday meals. From horticulturist Daniel Cunningham, learn tips on keeping your winter garden productive. We have holiday gift ideas from Kim Pierce, who will also tell you the sunny story of farmer Charlie and his wife Laura. And if you need an escape, Madison Simmons has laid out a weekend staycation in Fort Worth's bubbly Near Southside neighborhood.
We are fortunate to live in a city with the resources to rebuild. Just as you support your local farmers, support your local retailers this holiday season. Seek out your neighbors in need and share. Let's hold our loved ones tight and give thanks for small blessings.
As a kid, TERRI TAYLOR refused to eat her vegetables. Her veggie-phobia was cured in 1977 when she spent eight months working on farms in Norway and France. She studied journalism at UT-Austin and received a master's degree in liberal arts from SMU. Her short story "Virginia" can be found in Solamente en San Miguel, an anthology celebrating the magical Mexican town of San Miguel de Allende. She has written for Edible DFW since its inaugural issue in 2009. She became the magazine's editor in 2010 and is the editor of Edible Dallas & Fort Worth: The Cookbook.